Morocco is a colorful nation with wonderful food and wild, diverse terrain. It has a wonderful surfing shoreline, snowy peaks on top of the Atlas highlands, and Sahara desert sands. To put it another way, there's a lot to discover. Discovering Morocco by rail or bus is simple, but if you want to make your own stops along the way, renting a vehicle allows you to do so. The following information pertains to car rental in Morocco.
Renting a car in Morocco
If you want to visit more than one city in Morocco, hiring a vehicle will be the most convenient and flexible method to travel about. The nation is vast and diversified. Having your own car allows you to explore various regions at your own speed. A road journey across Morocco will be an incredible experience, from Fes to deep into the dunes of the Sahara desert. While it may be scary at first, driving around Morocco by yourself is much less difficult than it appears. This article will show you how to rent and drive a vehicle in Morocco.
What are the requirements for a car rental in Morocco?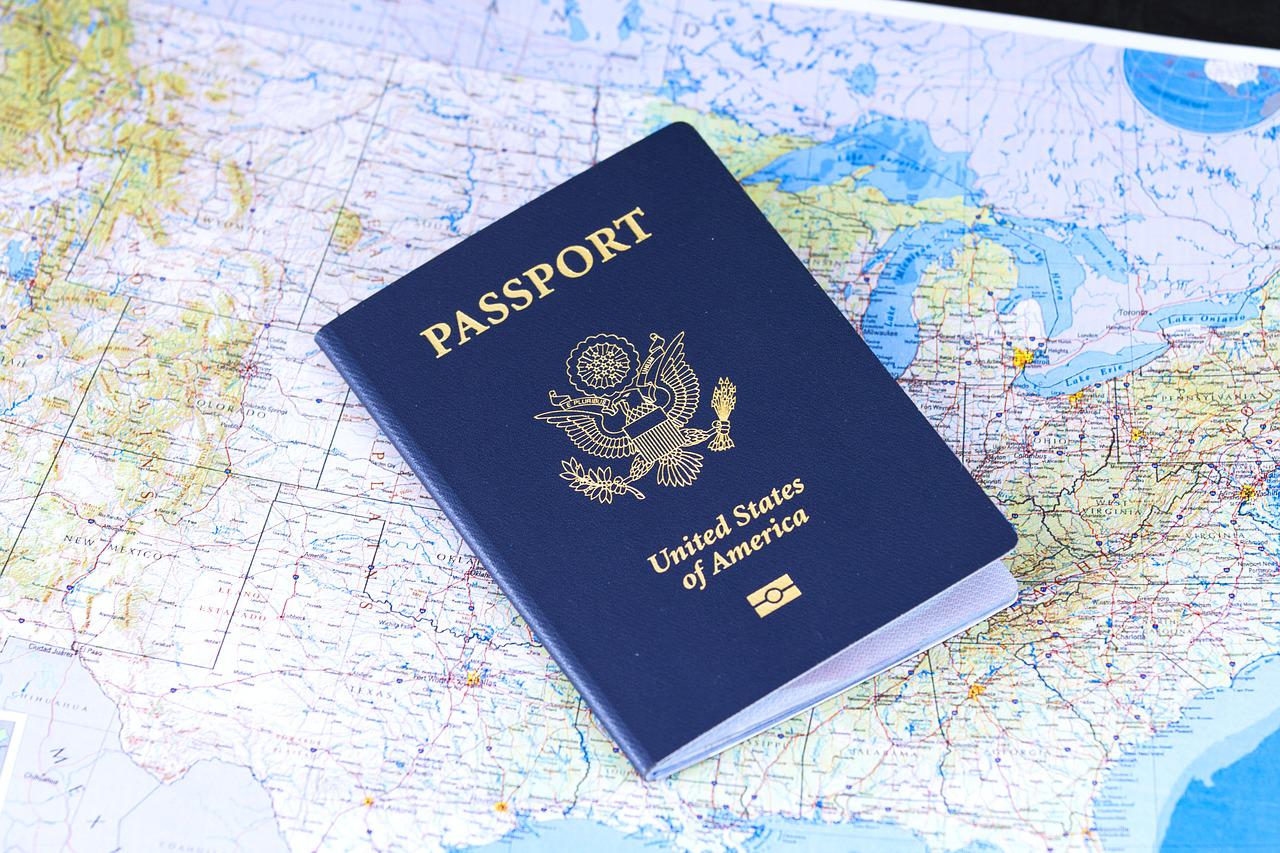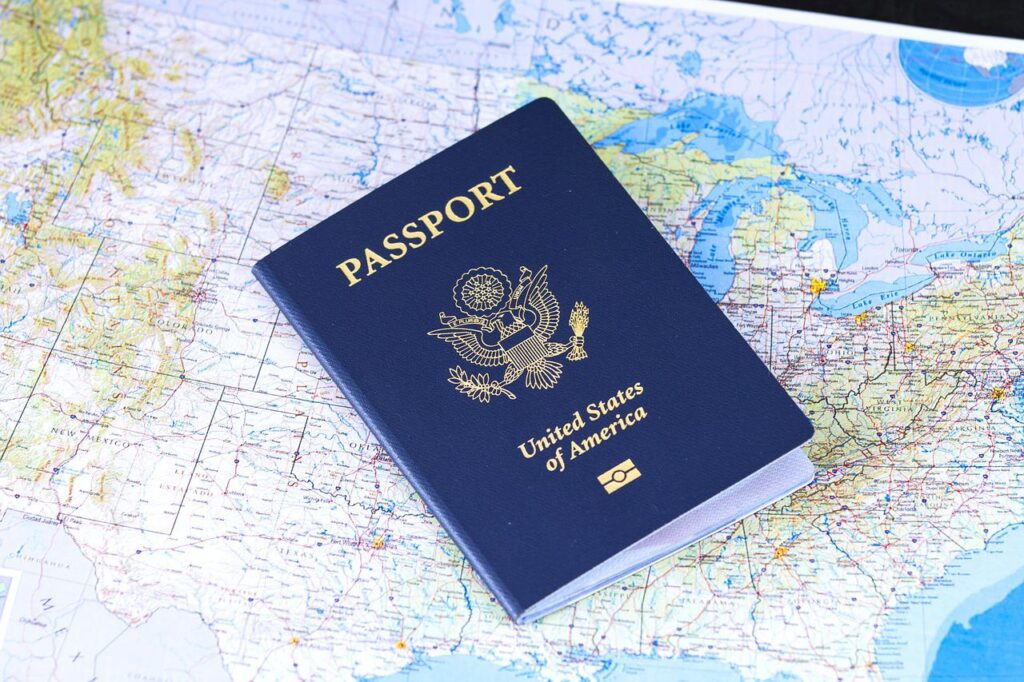 When deciding to rent a car in Morocco, you must carry a few papers with you which are, y our native country's driver's license, your passport, and your credit card.
In Morocco, the permissible driving age is 18 years old. Most vehicle rental businesses, however, will need you to be at least 21 years old and have held your license for a minimum of one year. To make the payment, all drivers must provide all the documents we talk about before. It is critical to understand that the images on your driver's license and passport must match.
To rent a vehicle in Morocco, you do not require an International Driver's Permit (IDP). However, if you have a driver's license with no picture of yourself on it, you should acquire the IDP just in case. Ensure you have a French translation of the IDP.
Keep your documents with you
In Morocco, the car rental agency will provide you with a document that comprises your car insurance, rental evidence, and the contract. Keep them, along with your passport, in your vehicle. the country has a lot of police inspections. Although they usually let tourists pass, you never know when they'll ask for these documents.
Please keep in mind that your passport should never be retained until you return the vehicle. If the rental vehicle agency requests this, search for another agency since it isn't legal and you'll need it to identify yourself.
Many Moroccan automobile rentals, like those in Europe, have a basic Collision Damage Waiver (CDW) that covers responsibility, destruction, and loss. Most vendors, however, would need a large deductible of 10,000 dirhams (1000 USD). When you come to pick up the automobile, the deductible will be deducted from your credit card.
The travel insurance
Get travel insurance for your vacation since it will cover the price of a stolen or damaged rental vehicle, as well as any accidents.
Before continuing with the rental procedure, ensure that your credit card can accept a deductible and that you have a credit limit. It is also advisable to check with your credit card issuer to see whether automobile rental insurance is included in your plan. It is critical that you maintain the receipt after payment.
Is driving in Morocco simple?
With bustling cities, diverse landscapes, and roads where it might take hours to see another vehicle pass by, it's crucial to grasp some of the country's traffic regulations and practices before renting a car in Morocco.
The routes
With the exception of the southern portion of the nation around Merzouga and in the high Atlas Mountains, the most important routes in Morocco are typically decent and well maintained. A 4wd is not required. Driving in larger cities, such as Marrakech, might be more difficult. Driving in the countryside vs driving in a big city is undeniably different. Expect to see a lot of motorbikes, donkeys, buses, camels, crowded carts, and people.
It's worth noting that in Morocco, using the vehicle horn is a means of communication. It might signify anything from indicating to get out of the way to thanking someone for allowing you to pass. Don't be scared to put it to use!
Morocco has various toll roads, generally between regions or on main roads. Tolls are cheap in comparison to Europe, ranging from 5 to 60 MAD. You get a ticket when you access the road and pay when you depart. In addition, you will most likely encounter roundabouts on your journey. In Morocco, there are two kinds of roundabouts:
If there are no traffic signals, you have precedence until you depart. If you are going to embark on it, do it as soon as possible or no one will come your way.
When it comes to traffic signals, if you're on it, stop to allow traffic on your right to go first. You get priority if you enter at the green light.
Speed restriction and signs
When driving in the kingdom, you must adhere to the posted speed restrictions. The speed limit on highways (autoroutes) is usually 120km/h. It is 60km/h in urban regions and 100km/h on roads outside of towns and cities (voies express). Some drivers will go beyond the speed limit, while others will take their time. Always pay attention and observe the laws of the road. The traffic signals and signage are mainly on the far right side of the route.
It should be noted that police checks do occur. You'll normally be waved through, but if you're stopped by the cops for a violation, you'll have to pay the fine in cash on the spot. Carry at least 1000 MAD in cash for situations like these, and always drive slowly.
Car parking
Aside from driving, parking may be rather stressful at times. Expect erratic parking that isn't usually properly designated. In most parking circumstances, though, a guardian will direct you where to place your vehicle. This is often really beneficial, and you are supposed to pay for it. Save a few dirhams for the guardian.
The gas
In Morocco, gas stations are generally accessible, even in distant places. However, it is advised that you always have at least half a tank of gas in your car while traveling throughout the country. Gas costs are reasonable and are usually stated in liters rather than gallons. Check your wallet for cash since some gas stations do not accept credit cards. When you arrive at the gas station, there will always be an employee waiting to fill up your automobile. Simply tell him how much you want to spend on gas and what kind you need.
Not sure what sort of gasoline your vehicle requires? Check with your automobile rental provider in Morocco when you receive the vehicle. Otherwise, there will be a sticker on the vehicle showing what gas it needs. This is commonly seen on the vehicle key, dashboard, or fuel door.
Some Moroccan routes might take significantly longer than Google Maps indicates. Take turns driving if you're going with someone else or in a group to conserve energy.
Is driving in Morocco safe?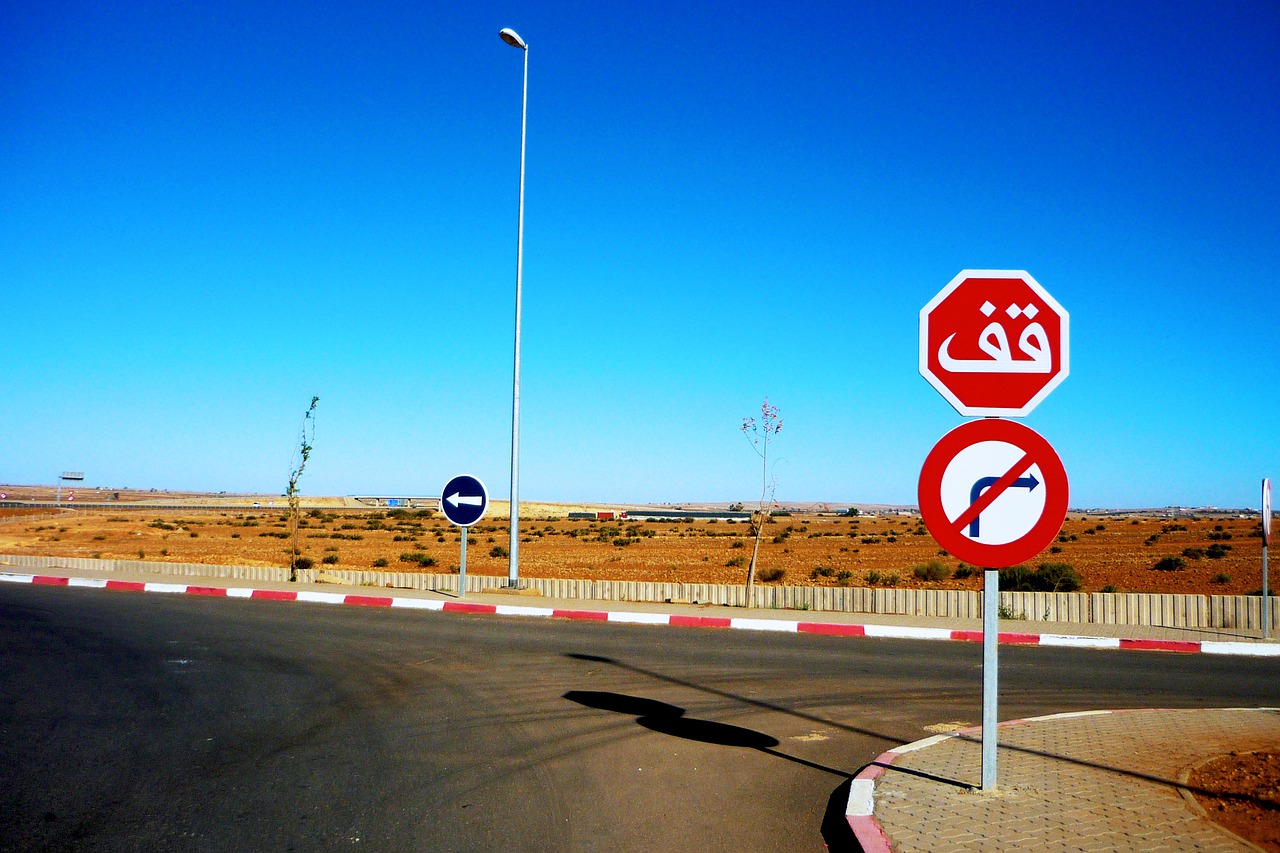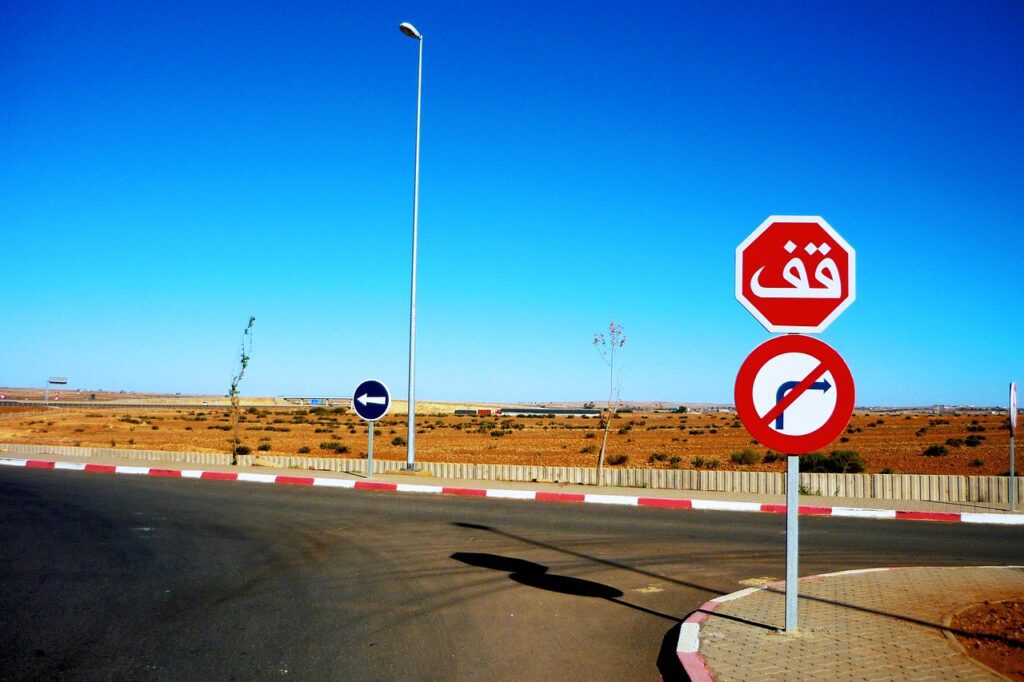 It is safe to rent a vehicle and drive in Morocco. Most roads are well-kept, and if you follow the traffic regulations and advice in this article, you'll be OK. It's crucial to conduct your study before time, just as it is in any other nation, and to pay attention while you're there. Moroccan vehicle frauds, on the other hand, are not unheard of. To avoid becoming a victim of fraudsters, always thoroughly investigate the rental company from whom you want to rent.
Car rental tips in Morocco
Check reviews, examine your car, and sign a contract
Morocco's vehicle rental industry is very competitive. Because there are so many automobile businesses fighting for your attention, it is critical that you read the evaluations of prior renters. When you've made your pick, double-check the contract to see what's included. Additional cleaning costs should be avoided while renting a vehicle in Morocco. You are not required to pay for them if they are not included in your contract.
Get travel insurance for your vacation since it will cover the price of a stolen or damaged rental vehicle, as well as any accidents.
Before you begin your adventure, properly examine your rental vehicle when you pick it up. Take a trip around and attempt to record all of the existing damage on camera. Many Moroccan rental vehicles have a few dings and dents. It is critical that you have some 'evidence' to ensure that you are not charged for any of these when returning your rental automobile. Check the interior of the vehicle and make sure you have a full gas tank.
English is not widely understood
If anything goes wrong on the road or you have a query for the rental vehicle business, anticipate minimal English to be spoken. It will be simpler to get by if you can speak some French or Arabic. Communication is not difficult, but patience is required.
The majority of traffic signs are almost equivalent to those in Europe, and despite the fact that the majority of them are written in Arabic and French, an English translation will always be accessible for the crucial markers. Otherwise, the photos will typically help you comprehend the meaning of the signals.
Foreign tourists usually find Moroccan road police to be quite friendly. Don't be hesitant to ask them if you ever need help.
Avoid driving at night
Regardless matter how skilled you are behind the wheel, driving at night in Morocco is not advised. There are usually no street lights and little road markers, and there may be potholes. There are also many types of barriers on the road at night, such as dogs, pedestrians, mules, and carts. Lastly, driving without lights is permitted for vehicles moving less than 20km/h. If possible, avoid driving your rental automobile in Morocco at night.
Driving the car across the desert
You may be wondering where you may park your vehicle before traveling to your tent in the midst of the desert if you choose to travel to Merzouga on your own. It is essential to notify your camp that you will be traveling alone, and they will make sure where to park. Merzouga, although being a little town with little to discover, is secure. If that's where they instruct you to park, you may keep your car on the street overnight. Always, though, keep your valuables hidden.
If you want to drive across the sand dunes, you should do it as part of a guided trip. Park your vehicle where your camp instructs you to do so and explore the gorgeous orange and red dunes with an expert guide who is familiar with the region.
The cost of car rental in Morocco
Car rental in Morocco is typically pretty inexpensive, particularly if you go with someone else or in a group and divide the cost. The rental vehicles will cost between $25 and $50 USD each day. The cost will vary depending on the agency you choose to rent from and the kind of vehicle. If you choose to rent an automatic vehicle in Morocco, be prepared to spend a little extra. A manual automobile is usually the least expensive alternative.
The pricing online should be quite close to the price on-site, giving you the choice of ordering ahead of time or upon arrival. The high deductible hold on your credit card will eventually cost you the most money in the short term. When renting a vehicle in Morocco, it is thus advised to get additional full coverage.
Where to rent a car in Morocco?
You can get a vehicle in Morocco via companies or from individual larger or smaller car rental providers. All major international vehicle rental companies have offices in major towns and airports, such as Fez and Marrakech. If you choose a local agency that has cheaper prices, be ready to speak Arabic and negotiate.
Whether you order your rental vehicle online or in person, do your homework to find which provider offers the cheapest pricing. To locate the best offer, you might utilize a comparison site or an online agency.
Is a 4WD needed in Morocco?
Driving in Morocco doesn't require a 4×4 vehicle. The majority of the roads are in good condition. It is, however, advisable if you want to go off-road or into the country's hilly parts.
Do you want to leave the vehicle off somewhere else than where you picked it up? Most larger Moroccan rental firms will have no problem with this and will charge you no more than 800 MAD. Always double-check this with the rental provider before embarking on your tour.
Related articles