Tour overview.
Through the 4 days of Tanzania safari, you will explore Northern Tanzania's iconic parks, such as the Serengeti, Tarangire, Ngorongoro, and Lake Manyara. This experience is personalized based on your preferences, and guidance is provided to provide the most pleasurable experience possible. View animals in their natural habitat, including the big five, elephant herds, and tree-climbing lions. A professional safari guide and AMREF flying doctor care are provided for your protection.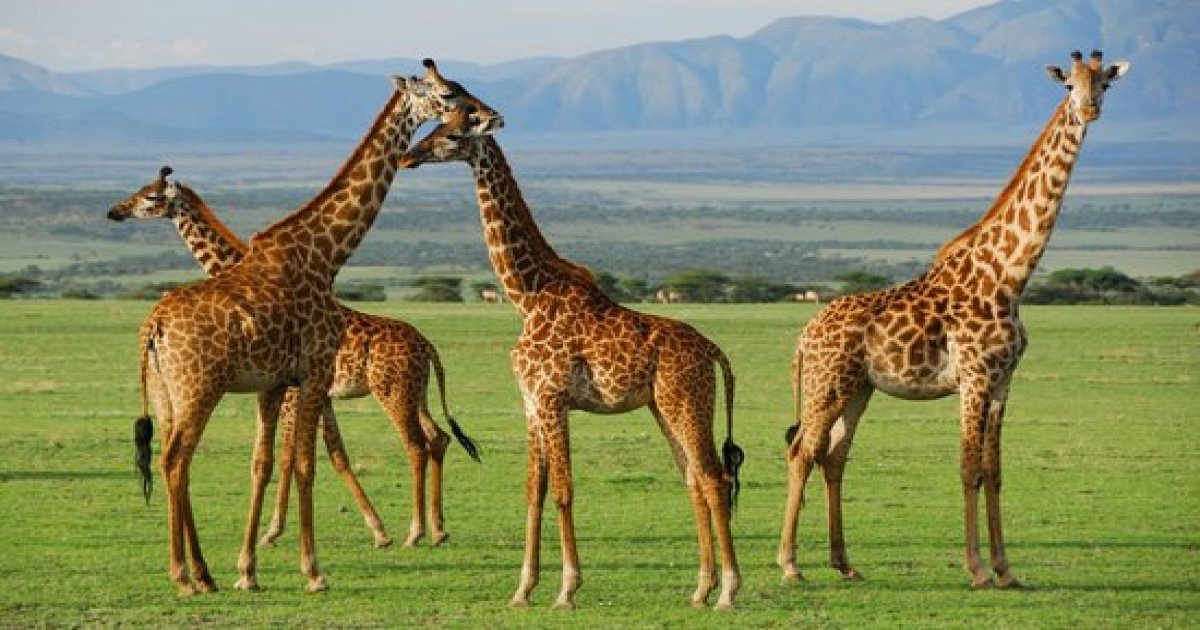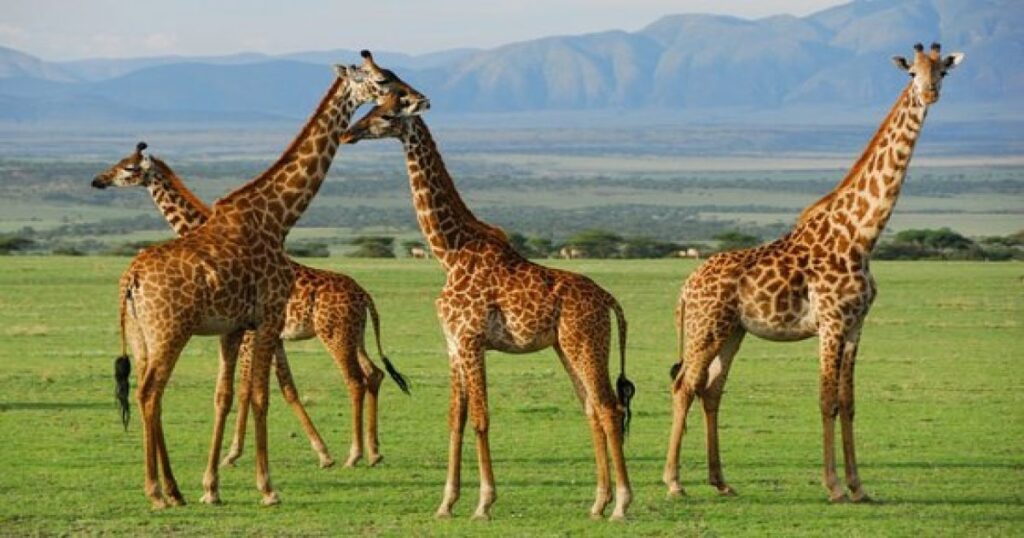 Accommodation choices can be tailored to your specific requirements.
Enjoy a personalized tour tailored to your specific interests and needs.
Seek advice from seasoned travel professionals.
Relax on this private tour exclusive to your group.
Book this tour on Viator.
For secure reservation, we recommend that you book this tour online on Viator, check out availability on the following link:
Also, check out the best 5 days tour safari in Tanzania.
Time to begin:
07:00 am.
Pickup information:
Travelers should feel free to disclose their location, and we will gladly pick them up ready to begin this journey.
Tour itinerary.
Day 1: Tarangire National Park:
Your thrilling journey to Tarangire National Park begins with a pickup from your accommodation at your desired time (we recommend as early as feasible for a maximum game drive time). Tarangire contains the world's highest population of elephants and the most breeding bird species. Particularly during the dry season. You will see lions, cheetahs, leopards, kudu, oryx, and gerenuk, just to mention a few. In the afternoon, your guide will choose an ideal wildlife sporting location for you to have your picnic lunch. The Tarangire River, the park's main permanent supply of water, attracts large herds of wildebeest, zebras, and gazelles, as well as predators that hunt on them. Drive to Marera View Lodge for supper and sleep later in the evening.
Accommodation: Ngorongoro Marera Mountain View Lodge.
Meals: Lunch, dinner.
Day 2: Ngorongoro conservation area.
After breakfast, your guide will take you to the world-famous Ngorongoro Crater for some big game-watching. This is the finest location to witness the critically endangered black rhino (less than 1000 black rhinos are left in the wild in the world). While this is the only spot in the nation where you may view all five of the Big Five in a single day, the crater also boasts a variety of other species such as zebras, wildebeests, hippos, gazelles, hyenas, jackals, elephants with long tusks, and many more.
You will have your picnic lunch in this crater, often called the 8th wonder of the world then continue to Serengeti national park for an evening game drive and overnight at Osinon tented lodge. The en-route game drive from Ngorongoro to Serengeti gives you a chance to spot loads of wildlife. It is an experience appreciated so much by our guests.
Accommodation: Osinon Camps & Lodges.
Meals: Breakfast, Lunch, dinner.
Day 3: Serengeti National Park.
Waking up in the Serengeti is an unforgettable experience. After breakfast, you'll go on another amazing Serengeti game drive. The Serengeti is such a vast area that you might spend a week—or even two—and yet not see everything. It's one of the reasons so many people keep coming back. Today, go on a game drive in the world's most famous park, which has won honor after acclaim, year after year…the Serengeti National Park.
You will enjoy your picnic lunch here at the Great Migration's home, which is home to 2 million wildebeests, hundreds of thousands of zebras, and other antelopes. In terms of Big Cats and huge predators, it's the location to search for lions, cheetahs, leopards, and hyenas, with many television sequences, such as the renowned river crossings, recorded in this park. Later in the afternoon, you'll make your way to Marera View Lodge for dinner and overnight.
Accommodation: Ngorongoro Marera Mountain View Lodge.
Meals: Breakfast, Lunch, dinner.
Day 4: Lake Manyara National Park.
On the 4(h day of the 4 days Tanzania Safari, we will travel to Lake Manyara National Park, which stretches from the base of the magnificent Rift Valley escarpment to the soda lake known for attracting hordes of flamingos. This evergreen park is one of the most beautiful sites on the continent, distinguished by lush green foliage and tall trees of the groundwater forest, which is home to bands of baboons and blue monkeys. Explore the park's woods, grassland, marshes, and excellent bird-watching opportunities, as more than 350 species of birds, including the flamingo, pelican, holy ibis, grebe, and stork, have been reported so far.
Manyara National Park is known for its buffalo, elephant, giraffe, antelope, hippo, and a wide variety of smaller species, including hot sulphur springs named Maji Moto located at the park's southern edge. Depending on your request, your guide will transport you to Arusha/Airport in the late afternoon.
Accommodation: Excluded.
Meals: Breakfast, Lunch.
Tour includes:
All lodging during the tour.
Professional and knowledgeable safari guide.
All government charges for Drinking water are unlimited.
AMREF's flying medics provide rescue coverage.
For game drives, there is no mileage limit.
During a wildlife drive, have Kilimanjaro tea or coffee.
Dinner (3).
Lunch (4).
Breakfast (3).
Tour Excludes:
Expenses for personal use.
Tours that are optional.
Tips and anything of a personal nature.
Other beverages that were not listed.
Flight.
Additional information:
When you book, you will receive confirmation.
Wheelchair friendly Accessible for strollers.
Close to public transit.
Infants must sit on their parent's laps.
There are infant seats available.
Wheelchair-accessible transportation is available.
The surfaces are wheelchair friendly.
Most travelers are able to participate.
This is an exclusive tour/activity.
Only your group will take part.
Cancellation Policy:
You can cancel up to 24 hours before the experience and receive a full refund.
You must cancel at least 24 hours before the start time of the activity to get a complete refund.
If you cancel less than 24 hours before the start time of the experience, you will not be reimbursed.
Any modifications made less than 24 hours before the start time of the experience will not be allowed.
The cut-off times are determined by the experience's local time.
Book this tour.
FAQ:
The responses presented here are based on prior responses supplied by the tour provider to consumer questions.
What is the policy on face masks and attendee health during the luxurious yet reasonably priced four-day private Tanzania safari?
The following policies apply to face masks and attendee health:
1: Travelers in public places must wear face masks.
2: Guides in public places must wear face masks.
3: Travelers are given face masks.
4: Upon arrival, guests' temperatures are checked.
What is the sanitization strategy during the Luxury yet economical 4-day private Tanzania safari?
Sanitation policies are as follows:
1: Travelers and workers can use hand sanitizer.
2: Regularly clean high-traffic areas.
3: Sanitize gear/equipment between uses.
4: Transportation vehicles are routinely cleaned.
What is the social distancing strategy on a luxurious yet reasonably priced four-day private Tanzania safari?
The policies on social separation are as follows:
1: Throughout the experience, social separation is enforced.
2: Gratuities and add-ons can be paid for using contactless technology.
What precautions are being taken to safeguard the health and safety of the personnel during the Luxury but Affordable 4 days of private Tanzania safari?
The following policies govern employee health and safety:
1: Guides are obliged to wash their hands on a frequent basis.
2: Staff temperature checks on a regular basis.
3: Paid stay-at-home policy for employees suffering from symptoms.
Related tours: