This 5 days tour in Tunisia with a guide allows you to easily travel around. Visit El Jem, Kairouan, Tozeur, Douz, Tataouine, Tunis, and more destinations. Visit the original Star Wars set, go camping in the Sahara, and appreciate old Roman amphitheaters with your guide. At your accommodations, you may enjoy local lunches and dinners.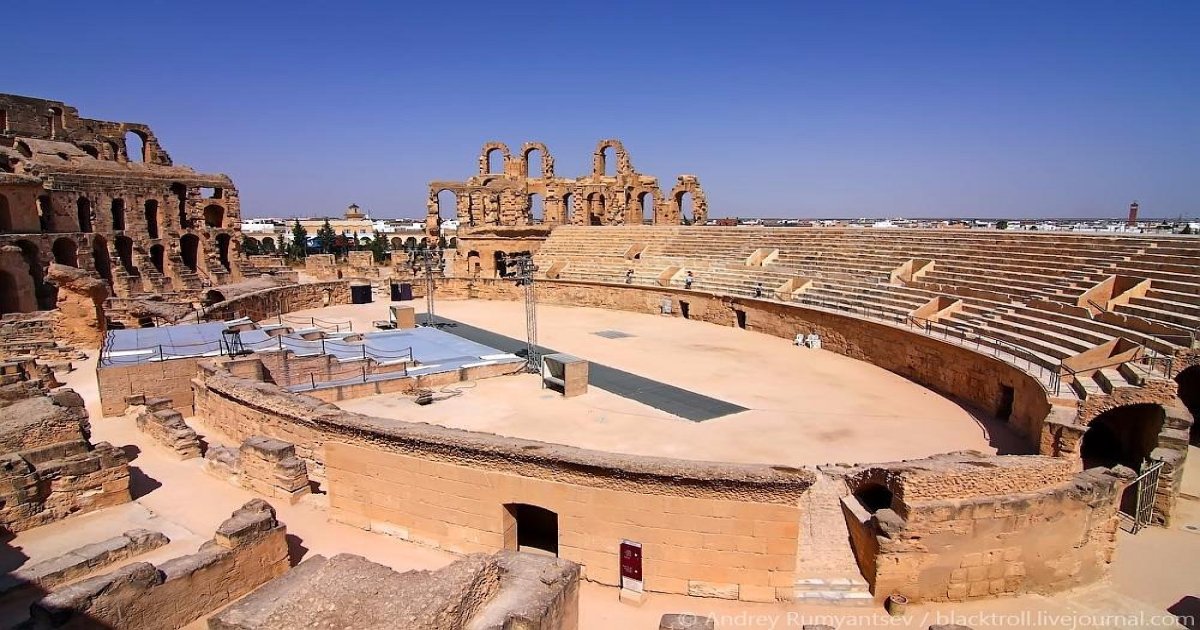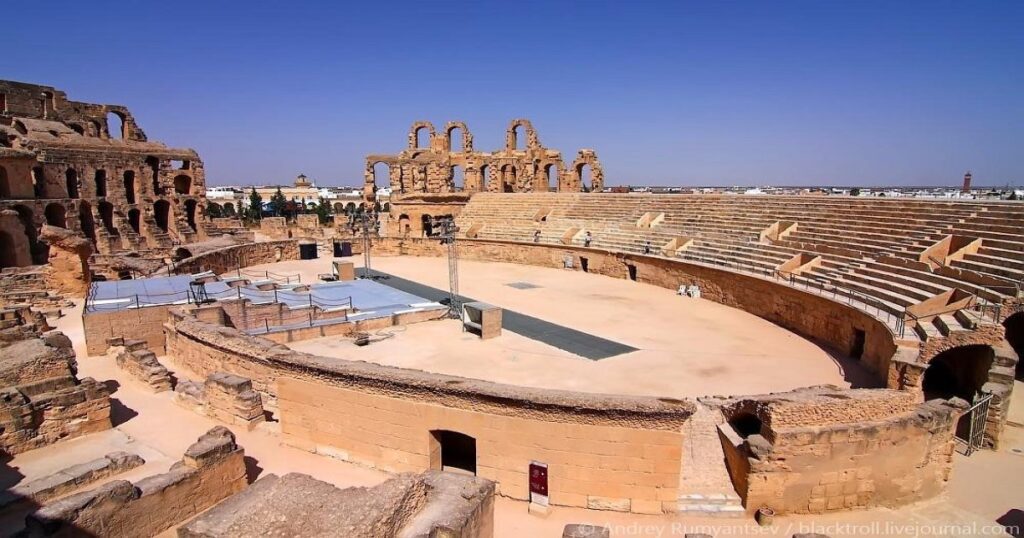 Camp in the Sahara Desert.
Enjoy four nights of lodging.
Take a look at El Jem's amphitheater.
This tour is offered by Viator:
Trip Itinerary:
Day 1: El Jem-Kairouan-Tozeur.
The tour begins with a pickup from any point in Tunisia to visit El Jem (Thysdrus) Roman amphitheater, the world's third largest and best-preserved Roman amphitheater. The tour will then proceed to Kairouan, where you will see the 9th-century Aghlabid basins and the great mosque, the oldest in North Africa, as well as learn about various Tunisian traditions.
Kairouan Medina Lunch. Check-in for 1 night in Tozeur.
Day 2: Tozeur-Douz.
On the second day of the 5 days Sahara desert tour in Tunisia after breakfast at the hotel, we will take a tour of the Chebika and Tamerza Waterfalls, followed by a visit to the Mides Canyons. Continue to Tozeur for LUNCH, then take a horse-drawn carriage ride through the Palm Groves. Following that, we will go to the Ong Jemel Star Wars desert set.
We will travel to Douz through Salt Lake (Chott el Djerid). Following that, your experience begins with a beautiful vista, transitioning from lush palm fields to golden sand dunes. Enjoy a camel or quad trip at Douz Souk. Finally, check-in for one night in Douz.
Day 3: Douz–Sahara Desert.
After breakfast, travel towards the Sahara desert. We will travel through the large attractive dunes, eat lunch in the middle of the desert, and then continue through the sand dunes. Eventually, we will check in for a one-night stay at Saharan Sky Luxury Camping and have a good time drumming around the campfire at night.
Day 4: Douz–Matmata-Tataouine.
Breakfast at the campsite, followed by a trip to Matmata to see the Underground Troglodytes. We'll then eat lunch in a Berber subterranean dwelling. We will then proceed to Ksar Hadada to explore the medieval fortress and Chenini to see the 7th asleep mosque and museum. Check-in for a one-night stay in Tataouine.
Day 5: Tataouine–Gabes-Tunis.
We will travel for Gabes after breakfast at the hotel. Then we'll go to Jara Souk, where you can buy souvenirs and learn about the city. Our trip will end here, we will take you to your hotel or the airport.
Also, Check out The best 5-day safari tour in Tanzania.
Trip Includes:
4 nights lodging (3 nights hotel lodging + 1 night luxury Sahara camping lodging).
Every activity (Horse-drawn Carriage tour in Tozeur, 1-Hour Quad Biking in Douz, 1-Hour Camel Ride in Douz).
Professional Vehicle Driver.
Professional Guide.
Air-conditioned vehicle transportation.
B=breakfast, L=lunch, D=dinner).
Throughout the trip, you will be provided with complimentary bottled water.
Trip Excludes:
Gratuities.
Alcoholic beverages (available to buy).
This tour is offered by Viator:
Pickup information.
We can pick you up at any hotel in Tunis, Hammamet, or Sousse.
Additional information.
When you book, you will receive confirmation.
There are infant seats available.
Wheelchair access is available.
Please notify us of any special dietary needs at the time of booking.
Vegetarian options are available; please specify at the time of booking if you want them.
Accessible for strollers.
Service animals are permitted.
Close to public transit.
Most travelers are able to participate.
This is an exclusive tour/activity. Only your group will be present.
Cancellation Policy.
You can cancel up to four days before the experience and receive a full refund.
To receive a full refund, you must cancel at least four full days before the start time of the activity.
If you cancel fewer than three full days before the start time of the experience, you will not be reimbursed.
Any changes made less than three full days before the start time of the experience will not be accepted.
The cut-off times are determined by the experience's local time.