Safari Overview.
On this 6 days Tanzania Safari, you will be hiking Kilimanjaro, it is less difficult than you may assume, particularly if you take your time like you will on the Machame Route. It will take five days to reach the summit of the famous volcano, with stops in gorgeous woods, glacier ridges, and ice fields along the route. Because your guide will be guiding the course, you will be free to focus on the world-class experience.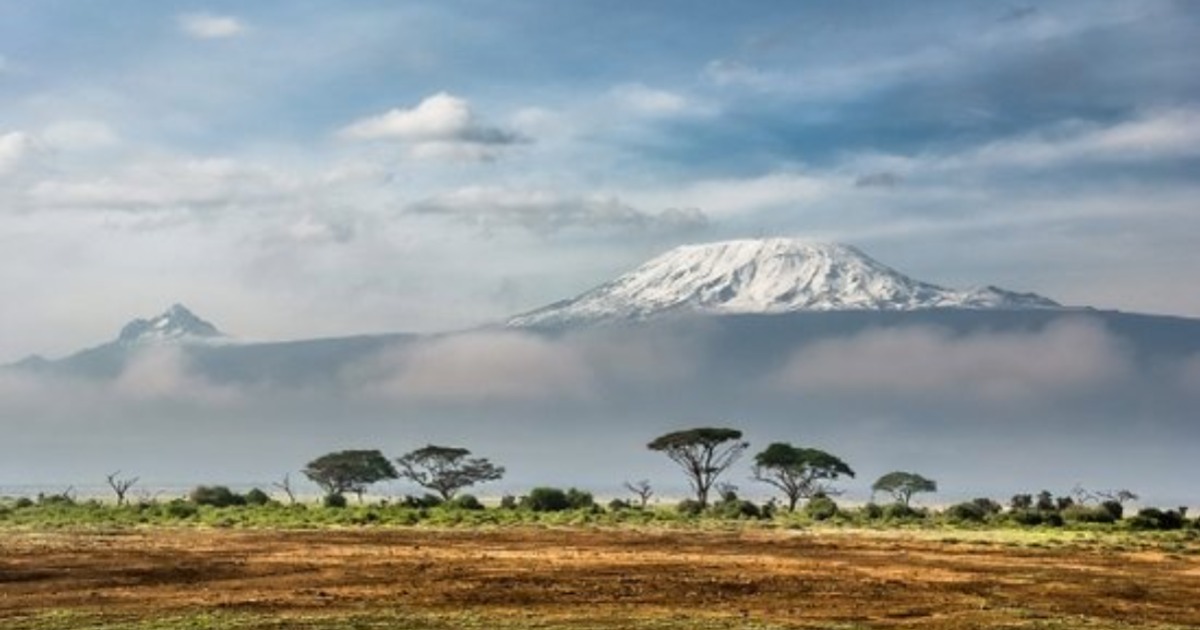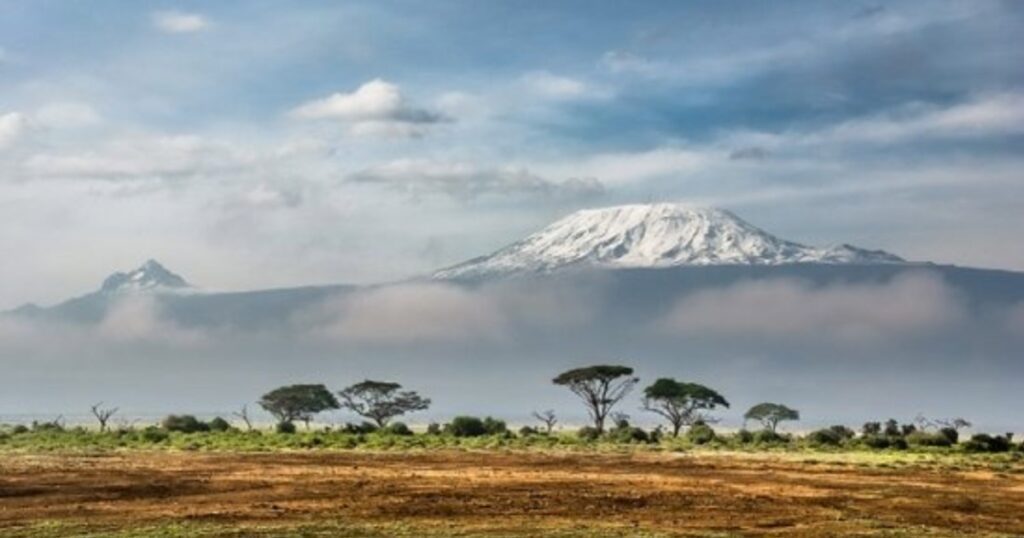 Round-trip transfers from your Moshi accommodation are hassle-free.
All lodgings and meals are included.
At 19,341 feet, you may climb a dormant volcano and see the dawn.
You will have a private Kili experience with only your group.
Book this safari:
For secure reservation, we recommend that you book this tour online on Viator, check out availability on the following link:
Time to begin:
06:00 am.
Pickup information:
We transport customers from any hotel or guesthouse in Moshi town.
Safari itinerary.
Day 1: Machame gate-Machame camp: Kilimanjaro National Park.
Elevation: 1811m/5942ft to 3021m/9911ft Altitude gained: 1210m A 45-minute journey from Moshi will take you via the Machame Village to the Kilimanjaro National Park Gate. We will patiently await the issuance of our licenses while witnessing the hustle and bustle of activities as several personnel prepares for the voyage ahead. Enjoy the gorgeous rainforest views and winding pathways as your guide informs you about the local flora and animals and natural creatures. The route at these lower levels might be muddy and treacherous. Gaiters and hiking poles are strongly recommended.
Accommodation: Machame camp.
Meals: Lunch/Dinner.
Day 2: Machame camp-Shira camp: Kilimanjaro National Park.
Elevation gain: 818m from 3021m/9911ft to 3839m/12,595ft We emerge from the rain forest after a nice night's sleep and a healthy meal and continue on a climbing trail, crossing the valley over a high rocky slope. The trail now heads west along a river canyon until we reach the Shira campground. Temperatures start to fall.
Accommodation: Shira camp.
Meals: Breakfast/Lunch/Dinner.
Day 3: Shira camp-Lava Tower- Barranco camp: Kilimanjaro National Park.
Elevation ranges from 3839m/12,595ft to 3986m/13,077ft. Gained altitude: 147m Although you conclude the day at around the same height as you started, this day is critical for acclimatization. We continue east along a ridge, crossing the intersection towards the Kibo peak, before turning southeast towards the "Shark's Tooth" Lava Tower (Elev. 4650m/15,250ft). We reach a second fork just after the tower, which leads to the Arrow Glacier. We then continue our descent to Barranco Camp, where we will spend the night.
Accommodation: Barranco camp.
Meals: Breakfast/Lunch/Dinner.
Day 4: Barranco camp-Karanga camp-Barafu Camp: Kilimanjaro National Park.
Elevation: 3986m/13,077ft to 4034m/13,235ft to 4662m/15,295ft 676m ascent After breakfast, we continue on a rocky slope up to the difficult Barranco Wall to the Karanga Valley and the connection with the Mweka Trail. This is one of the most spectacular days, seeing your crew's power, agility, and strength jet over this wall with seeming ease. We continue up toward Barafu Camp, and once there, you have finished the South Circuit, which provides amazing views of the peak from several viewpoints. We'll eat early and relax before summit night. Overnight in Barafu Camp.
Accommodation: Barafu camp.
Meals: Breakfast/Lunch/Dinner.
Day 5: Barafu camp-Summit-Mweka Camp: Kilimanjaro National Park.
Elevation ranges from 4662m/15,295ft to 5895m/19,341ft. Gained altitude: 1233m Drop to 3106m/10,190ft 2789m of altitude was lost. The anticipation is growing as the morning approaches with an early start between midnight and 2 a.m. This is the most psychologically and physically demanding part of the journey. We continue our ascent between the Rebmann and Ratzel glaciers, striving to keep warm and focused on the incredible feeling of achievement that awaits us.
Ascend across hard scree towards Stella Point on the crater rim using a switchback motion in a northwesterly direction. During your brief stay here, you will be rewarded with a spectacular dawn. Faster hikers may be able to see the dawn from the peak. You will most likely encounter snow on your last 1-hour trek to Uhuru Peak. For unruly loose gravel and volcanic ash terrain, we highly suggest gaiters and hiking poles. A well-deserved relaxation awaits you as you spend your last evening at Mweka Camp.
Accommodation: Mweka camp.
Meals: Breakfast/Lunch/Dinner.
Day 6: Mweka camp-Mweka gate-Moshi: Kilimanjaro National Park.
Elevation loss: 1473m from 3106m/10,190ft to 1633m/5358ft It's time to say farewell after breakfast and a moving ceremony of thanks and team building with your staff. We proceed down to the Mweka Park Gate to get your summit certificates. The terrain is damp, muddy, and steep due to the warmer weather, and we strongly suggest Gaiters and trekking poles. A van will meet you in Mweka village and take you back to your accommodation in Moshi. Enjoy a long-awaited hot shower, food, and festivities!! Overnight at Kilele Lodge B&B before being taken to your next destination, whether it's home, safari, or a leisurely vacation to Zanzibar.
Accommodation: Kilele lodge.
Meals: Breakfast/Lunch/Dinner.
Also check: 5 days tour in Tanzania. Or 4 days tour in Tanzania.
Safari includes:
Private transportation is available.
All fees and taxes are included.
Professional and well-informed tour guide.
Kilimanjaro climbing gear.
A salary that is Fair and Sustainable Wages for Crew Transfers at the Gate Oxygen Cylinder on the house.
Transfers from the airport.
Lunch (6).
Breakfast (5).
Dinner (6).
Safari Excludes:
Personal expenditure.
Suggestions for the guide.
Additional information:
Guests will get a confirmation at the time of booking.
Lacking wheelchair accessibility
In close proximity to public transit.
Infants must sit on laps.
Infant seats are available.
Most tourists may participate.
This safari is private. Only your organization will take part.
Cancellation Policy:
A full refund is available if you cancel at least 24 hours before the scheduled event.
To get a complete refund, you must cancel the experience at least 24 hours before it begins.
If you cancel less than 24 hours before the beginning of the activity, you will not get a refund.
Any modifications made less than 24 hours prior to the start time of the event will not be approved.
The cutoff timings are depending on the local time of the experience.
Book this tour:
FAQ:
The responses presented here are based on prior responses supplied by the tour provider to consumer questions.
How do you handle the use of face masks and the well-being of your guests on your 6 Day Kilimanjaro via Machame route cheap tour?
The regulations regarding face masks and attendee health are as follows:
1: Travelers in public places must wear face masks.
2: Guides in public places must wear face masks.
3: Travelers are given face masks.
4: Upon arrival, guests' temperatures are checked.
What is the sanitization policy for the 6-day Tanzania safari?
Sanitation policies are as follows:
1: Travelers and workers may use hand sanitizer.
2: Regularly clean high-traffic areas.
3: Sanitize gear/equipment between uses.
4: Transportation vehicles are routinely cleaned.
What is the social distancing strategy for the 6-day safari in Tanzania?
The policies on social separation are as follows:
1: Throughout the experience, social separation is reinforced.
2: Gratuities and add-ons may be paid via contactless technology.
What precautions are being taken to safeguard the health and safety of the workers during the 6-day safari in Tanzania?
The following policies govern employee health and safety:
1: Guides are required to wash their hands on a frequent basis.
2: Staff temperature checks on a regular basis.
3: Paid stay-at-home policy for employees suffering from symptoms.
Related tours: