If you don't know what life is like in Malta, believe us you are missing out. In this article we are going to bring you a little closer to the coolest and chicest archipelago in the Mediterranean. We have proof and no doubt about it.
But we have to say that one thing is what you read here and another thing is to enjoy Malta and check it with your own senses. So to make up for it, we'll tell you how to do it, stay tuned and don't stop reading!
What life is like in Malta?
Talking about what life is like in Malta is not only about the tourist and cultural part. This small country located south of Italy has much more to offer than you might think.
By spending a week in Malta, you can get an idea of the Maltese lifestyle. The best way to stay for a while, or forever, in this archipelago is as a student. But we will tell you more about that below.
Read also: Scams in Morocco
Quality of life in Malta
Little is said about Malta because it does not appear much in rankings on quality of life. However, the charms of this archipelago of only 316km2 have nothing to envy to its European neighbors.
To give you an idea of what life in Malta is like in terms of quality of life, take a look at these 100% real not fake data.
Unemployment rate is 3.9 % for 2021.
The average life expectancy in Malta is 82 years.
Malta's minimum wage for 2021 has been set at € 784.70 per month.
Malta has a human capital index of 0.709 by 2020, almost as high as Greece and the United States.
Its growth has been steady over the years and with it, its popularity. In fact, tourism is one of Malta's most active sectors. That is why the land of the Pastizzi is now one of the best countries to emigrate to in 2022.
Cost of living in Malta
The cost of living in Malta is another plus point compared to other European Union countries such as Spain or Ireland.
But in the specific case of Malta, it also has its own internal differences. Prices will not be the same in Valletta, its capital, as in Gozo Island.
Parenthesis: We didn't tell you before, but FYI, there are three Maltese Islands that make up the country: Malta (namesake), Gozo and Comino. Closing parentheses.
To give you an idea of what living in Malta is like in terms of costs, we have some relevant prices, updated to 2021.
Rent for a room in a shared apartment: € 550
Internet plans at home: from € 30
An order of Focaccia (typical dish): € 7.50
1 Kg. of apples: € 3.30
1 pint of beer: € 3.00
The weather in Malta
To know what life is like in Malta, the climate factor is also important. With this you will know what to put in your luggage and what time of the year to go.
First of all, you should know that Malta is a summer destination par excellence. Its magnificent beaches speak for themselves. They are also a mecca for diving and other water sports in the region. In short: the heat is predominant.
But let's see how it is according to the seasons of the year:
Summer: June, July and August with temperatures between 18ºC and 30ºC.
Autumn: September, October and November with temperatures between 13ºC and 28ºC.
Winter: December, January and February with temperatures between 9ºC and 16ºC.
Spring: March, April and May with temperatures between 10ºC and 23ºC.
Of course, to experience the climate in Malta, you need to stay all year round and not just for a week. The good news is that you can live in Malta and stay and enjoy all months.
What is life like in Malta studying
The second official language of Malta is English. After Maltese, of course. This makes it one of the favorite countries to learn English. It's a great deal to combine the opportunity to study in Malta with taking advantage of the endless things to do in 3 days, a week or all year round.
If you are from the European Union, good news! Because only with your identity card you can get permission to study English in Malta or any other type of course.
If you do not have EU citizenship, there is also good news, because there is ETIAS. This system allows other countries to travel to Malta without a visa ??? .
This is in force since 2021 and the countries that benefit from it are:
Argentina
Brazil
Canada
Chile
Colombia
Costa Rica
El Salvador
Mexico
Panama
Paraguay
Peru
United States
Uruguay
Venezuela, among others.
So studying in Malta is possible?
Of course! If you need a visa for Malta, the most suitable one is the Student Visa. As in Australia or Canada, this visa gives you a work permit to work 20 hours per week.
Malta is full of students, which gives it a very youthful atmosphere. From the northwest to Marsaxlokk, the educational offer that also allows you to work is attracting more and more people. Shrimp that goes to sleep…
If you don't believe us, click on any of these options to study English in Malta and work. You will see that the experience is closer than you think.
What life is like in Malta working
Now that you know that you can get to know what life is like in Malta while you study, you can also apply for a job. Remember the student visa?
Imagine taking advantage of your days in the archipelago not only studying and diving. You can also work in Malta. That way, you will be able to save to continue traveling, recover your investment or whatever you want.
There are many job opportunities for students. The tourism sector always has vacancies for foreigners. Of course, you must have a certain level of English to survive.
To get an idea of the job market in Malta, take a look at these platforms:
JobPlus (official government site),
Monster Malta
Keepmeposted
Indeed
Malta Jobs
What is the nightlife like in Malta?
We just mentioned the youthful vibe because the best way to get to know what life in Malta is like is to go on a pub crawl and enjoy the nightlife.
If you think that because it is a small country, life in Malta is boring, well you are wrong…. Of the best places to go out in Malta, the favorites are Sliema and St Julian. More specifically in the Paceville area.
Among the best pubs in Malta that we recommend you are:
Hole in the Wall: The oldest bar in Sliema. If the hipster and artie vibe appeals to you… A must stop.
Clique: Open all night if you love to party.
Gianpula: Located in Rabat. It is one of the biggest and with varied music.
Captain Morgan: A party on a boat? A must in Malta.
The idea is that you go and discover many other points to enjoy the night and have a great time in Malta. You deserve it.
What cultural life is like in Malta
Not everything is summer and beaches in Malta. The archipelago has a historical legacy that will surprise you. The cultural life in Malta is also active, varied and attractive.
Art, history and Maltese gastronomy are some of the aspects with which you can discover what life is like in Malta and what customs make up its identity.
But we don't want to get too theoretical. Here we are going to list some of the cultural attractions that you must visit, even if it is only for a week in Malta.
Museums and historical centers
Palazzo Vilhena
Rocca Piccola House
Grand Master's Palace
Malta National Aquarium
Fort San Telmo
That's just to mention a few. But if you want to know more about these and other must-see spots, click on our articles: What to see in Malta, in Mdina and in the capital, Valletta.
Festivals and events
Carnival in Malta: It is celebrated in a big way in February. This festivity dates back to the year 1400.
Valletta Baroque Festival: Baroque concerts in baroque buildings in the capital, Mdina and Gozo.
Malta Book Festival: No further explanation is needed.
Notte Bianca: The most important cultural and artistic event. With museums, galleries and palaces with free admission.
We could spend the day talking about what life is like in Malta, even in a week. And this article would turn into a book. But we are confident that we have given you the info you need to get a closer look at the Maltese lifestyle.
But above all to open up the panorama and show you that there is much more than you think in this small but tremendous archipelago.
Now it's time to tell you the best part: how to enjoy life in Malta as a foreigner. That's why we're going to mark you step by step the requirements you need to have at hand to make your trip to the islands of Malta a complete experience.
Take note! The best way to achieve this is as a student.
Requirements for traveling and enjoying life in Malta
Another important fact about Malta is that it has no embassies in Latin America. Therefore, if you want to study and work in Malta, you can only enter with a tourist visa.
Once in Maltese territory, you have 90 days to apply for a student visa, which lasts for one year. The requirements are:
Valid passport.
International medical insurance.
Proof of enrollment in an educational institution.
Rental contract or proof of accommodation.
Proof of funds to cover your expenses.
And so that you know where to start and don't get discouraged halfway through getting to know what life is like in Malta, follow these steps:
Choose a course and enroll
Apply for your visa
Buy your tickets
Pack your bags!
Enjoy your adventure!
Top tours & activities in Malta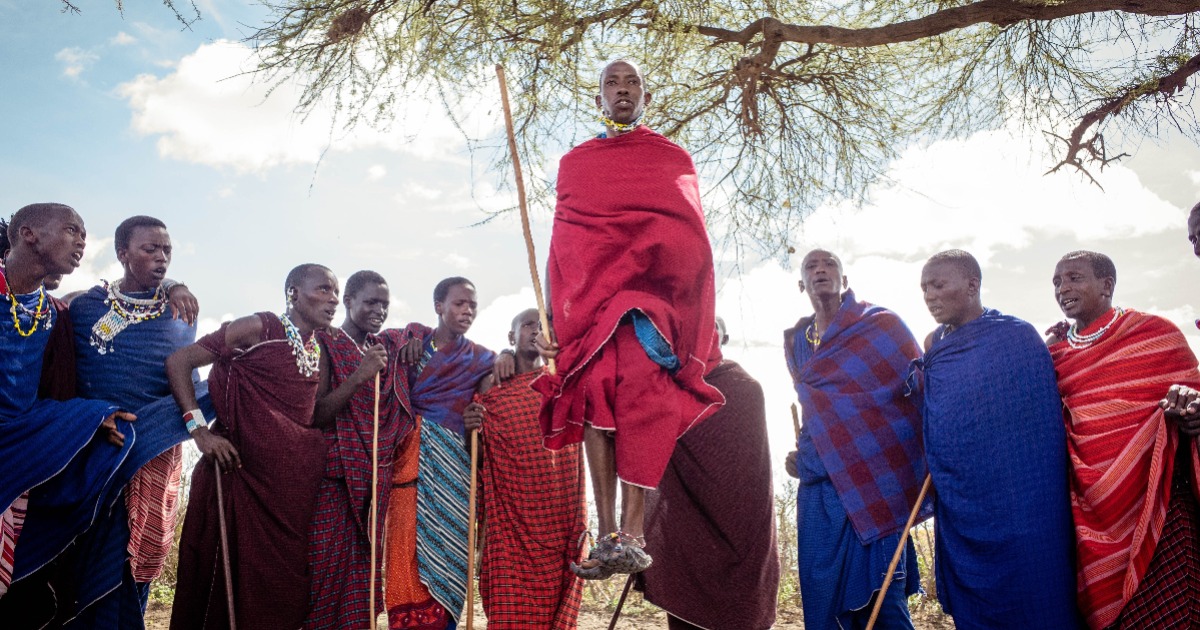 Tanzania culture and traditions diverse yet mainly homogenous civilization rich in age-old customs. The locals are well-known for being kind…