Is your soul searching for freedom complete? If you're looking for an exciting way to see the beautiful scenery of Kauai Island, Hawaii, the Entire Kauai Island Air Tour is your best option. This journey is about more than simply viewing the sights; it's also about satisfying the innate need for independence that lives in each of us.
Your inner need for independence will be reawakened by the Entire Kauai Island Air Tour, and you will take home lifelong memories of a once-in-a-lifetime adventure. The question then becomes, "Why wait?" Flying over Kauai Island will provide you with the freedom you've been seeking.
About Kauai Island In Hawaii
Kauai, the "Garden Isle," is a breathtaking jewel in the Hawaiian Archipelago. Its stunning natural beauty draws tourists from all over the globe to its lush, tropical environments. There are lush jungles, gushing waterfalls, gorgeous beaches, and rocky cliffs all around the island. Hikers, scuba divers, surfers, and other adventurers will find paradise in this region's varying topography.
An aerial tour of Kauai is an incredible way to see the island's breathtaking scenery. As you soar over Hawaii, you may take in sights like the Na Pali Coast, Waimea Canyon (also known as the "Grand Canyon of the Pacific"), and the peaceful Wailua Falls. Mount Waialeale, one of the wettest places on Earth, is shown in all its stunning splendor from above. An aerial tour of Kauai is an unforgettable experience that will let you take in the island's breathtaking scenery from a whole new perspective.
Tour Overview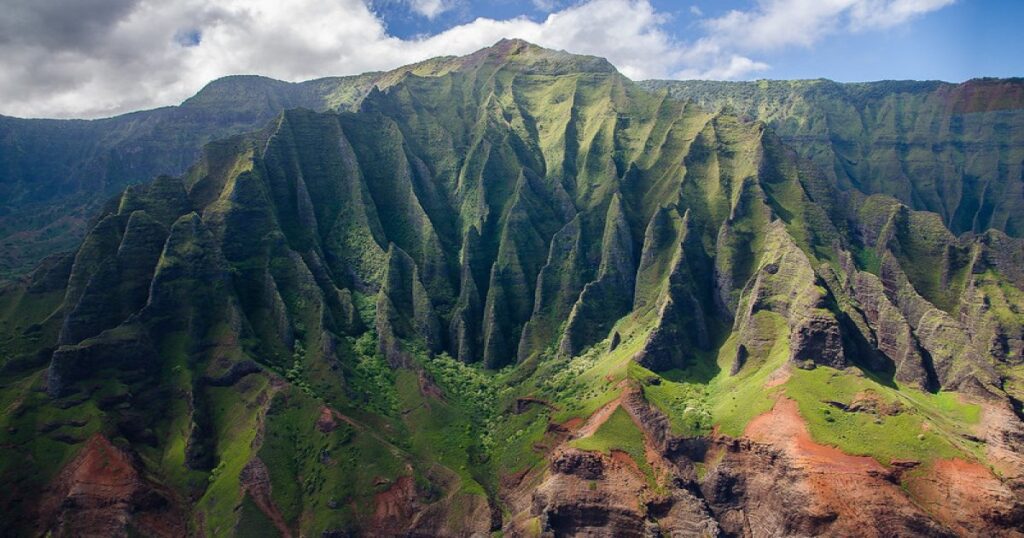 Enjoy breathtaking aerial views of Kauai as you fly over the whole island. Sightseeing aircraft are the best way to explore Hawaii's natural wonders including Waimea Canyon, Opaekaa Falls, the Na Pa Coast, and the wettest point on Earth, Mt. Waialeale. During this exciting journey, your pilot will narrate some interesting facts. This most popular Kauai aircraft tour takes you all across Garden Island.
Take in the sights of Waita Reservoir, the Menehune Fish Pond, and the Eucalyptus Tunnel of Trees.
See both Opaekaa and Jurassic Falls from above.
Expert tour pilot in Kauai with over 20 years of experience at major airlines.
How To Book This Tour?
Book your Entire Kauai Island Air Tour via Viator, the safest and the most secure platform!
Pick-Up And Drop-off Points
Pick up point: 3745 Ahukini Rd, open in the map here.
Drop-off point: This activity concludes at the meeting location.
What To Expect?
Take an unforgettable aircraft tour of Kauai's renowned beauty. You can get to the Lihue Airport on the day of your trip at one of six different times to best fit your itinerary. Meet your helpful pilot and guide, who between them will have over 20 years of flying experience, and go onboard the roomy GA8 Airvan. This wide, low-speed plane has enormous bubble windows for taking in the scenery.
You will see these places:
Kilauea Lighthouse: The furthest northern lighthouse and bird sanctuary.
Mt. Waialeale: One of the wettest places on the planet.
Na Pali Coast State Park: Stunning world-famous cathedrals.
Menehune Fish Pond: The Menehune legend.
Waimea Canyon State Park: Often referred to as "the Grand Canyon of the Pacific." Stunning!
Wailua Falls: Popularized by the TV series Fantasy Island.
Hanakapiai Falls: Along the Napali Coast.
Hanalei Bay: The Puff the Magic Dragon song popularized this pier.
Manawaiopuna Falls: Inspired by the movie of Jurassic Park.
Why Choose This Tour?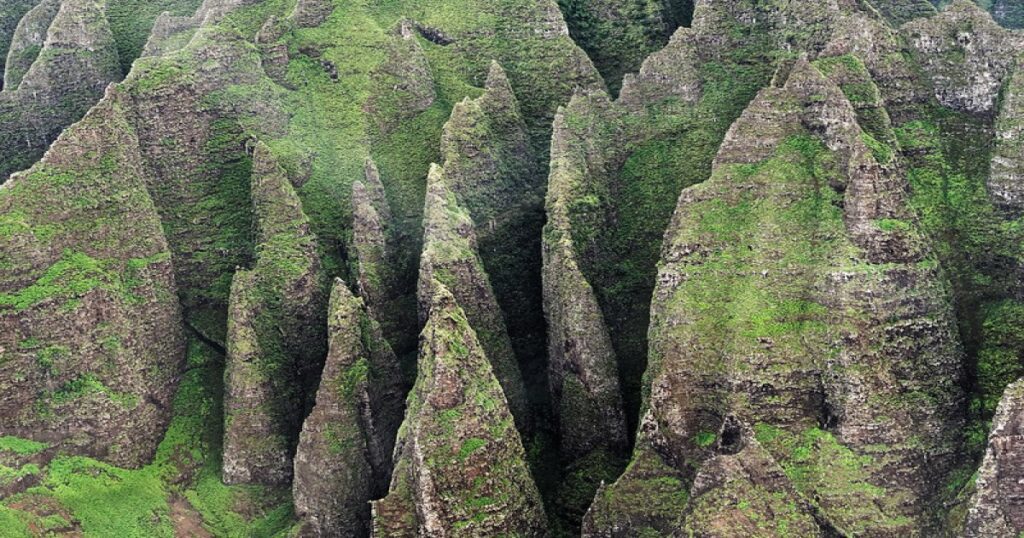 Enjoy the greatest way to explore the whole island of Kauai in only one hour, while learning about the island's rich history and culture from your experienced pilot guide.
With this trip, you can see the best of Kauai in one go, from its verdant rainforests to its towering mountains to its breathtaking beaches. As you fly over Waimea Canyon, the Na Pali Coast, and Poipu Beach, you may take in their breathtaking beauty from a new perspective.
Your pilot guide will enliven the tour with interesting anecdotes about Kauai's past and present at every turn.
This trip is not only a time-saving method to become acquainted with Kauai, but it may also serve as a guide for your future adventures there. You may learn more about the areas that interest you the most after having a bird's-eye perspective of the whole area.
Conclusion
In conclusion, if you want to do something that will stay with you forever, the Kauai Island air tour is the best option. Hawaii's Kauai Island will take your breath away with its breathtaking scenery, variety of ecosystems, and one-of-a-kind experiences.
This journey will show you the island of Hawaii in a whole new light, from the stunning Na Pali Coast and Waimea Canyon to the verdant rainforests and gushing waterfalls.
Get ready for an unforgettable adventure by booking your Kauai Island air tour in its entirety as soon as possible.
Read also: Celebrity House Tours In The United States.