Hey there, traveler! Are you looking for an exciting adventure in a unique location? Well, look no further than Birżebbuġa in Malta! This gorgeous seaside town is bursting with history and culture and offers plenty of activities to keep you entertained. From exploring the ancient Ghar Dalam caves to taking in the views from Borg In-Nadur, Birżebbuġa will provide you with a truly unforgettable experience. So don't wait – come discover what this town has to offer today!
Birżebbuġa, the gorgeous seaside town
With its sandy Pretty Bay beach, pre-historic cart Ruts, and vibrant band clubs, Birżebbuġa is a stunning seaside town that's sure to take your breath away. Enjoy the natural wonders of this unique destination with plenty of activities like sunbathing, snorkeling, sailing, and fishing – perfect for an adventurous day out. Aside from its beautiful bays and beaches, Birżebbuġa also has its own cultural identity steeped in history. From the olive branch featured on its coat of arms to the feast of St. Peter in chains celebrated every first weekend of August – there's so much to uncover about this Malta gem! So come explore what makes this place so special and discover why it's quickly becoming one of Europe's most beloved escapes. And next up we'll be looking at the history behind Birżebbuġa.
Read also: Uncovering Birkirkara In Malta: Top Things To Do
History of Birżebbuġa
The town of Birżebbuġa, in Malta, has a rich history stretching back centuries to when the Phoenicians first arrived and built a temple, offering insight into how people on the island have lived under various rulers. On Kaccaturo Hill, which is located right in front of Ghar Dalam, you can still find remnants of a Roman villa that was erected during their reign. The harbor itself has played an important role throughout history: not only did it serve as a base for many seafaring civilizations such as the Phoenicians and Arabs; but also featured prominently during the Great Siege of 1965 when the Turks landed there. In more recent times it has been used by British Naval warships and military flying boats. Exploring these historical sites will surely give you an appreciation for this coastal town's past! As one moves away from Birżebbuġa towards Ghar Dalam, one notices even more evidence of past civilizations – including Farretti Coastal Battery and Birżebbuġa entrenchments dating back to the Knights times, or other fortifications built by the British in Benghajsa, Delimara, and tas-Silg.
Ghar Dalam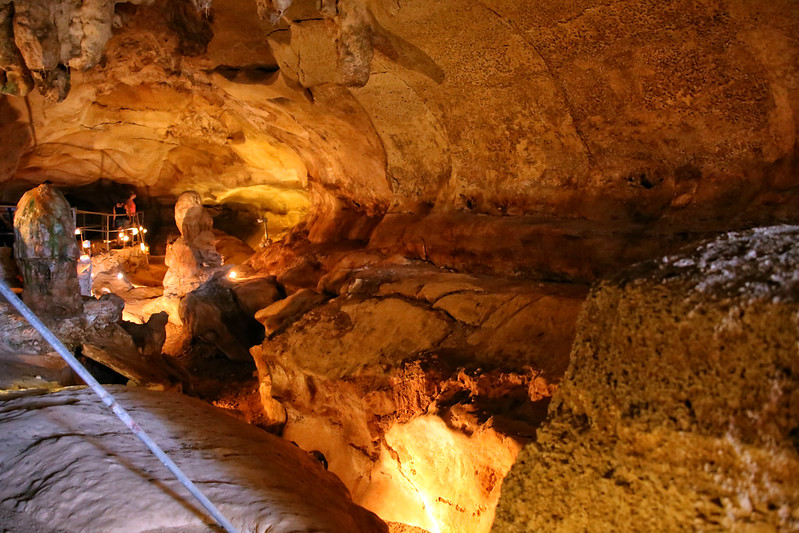 Situated close to Birżebbuġa, Għar Dalam offers a unique window into Malta's past, revealing artifacts thousands of years old and providing evidence of human presence on the island since the Neolithic Period. This amazing attraction is divided into two sections: an impressive cave that is 144 meters deep and a museum housing a treasure trove of ancient remains. The lowest layers in the cave are more than 500,000 years old and contain fossil bones from dwarf elephants, hippopotami, micro-mammals, and birds. In addition to these remarkable discoveries, archaeologists have also found two teeth from the Neanderthal man in the 'deer' layer which dates back 18,000 years ago. You can explore these fascinating finds for yourself when you visit Għar Dalam – so don't miss out! As if this wasn't enough to inspire your inner explorer, it's time to move on to another captivating destination – Borg In-Nadur.
Read also: Balzan, Malta Travel Guide: Things To Do
Borg in-Nadur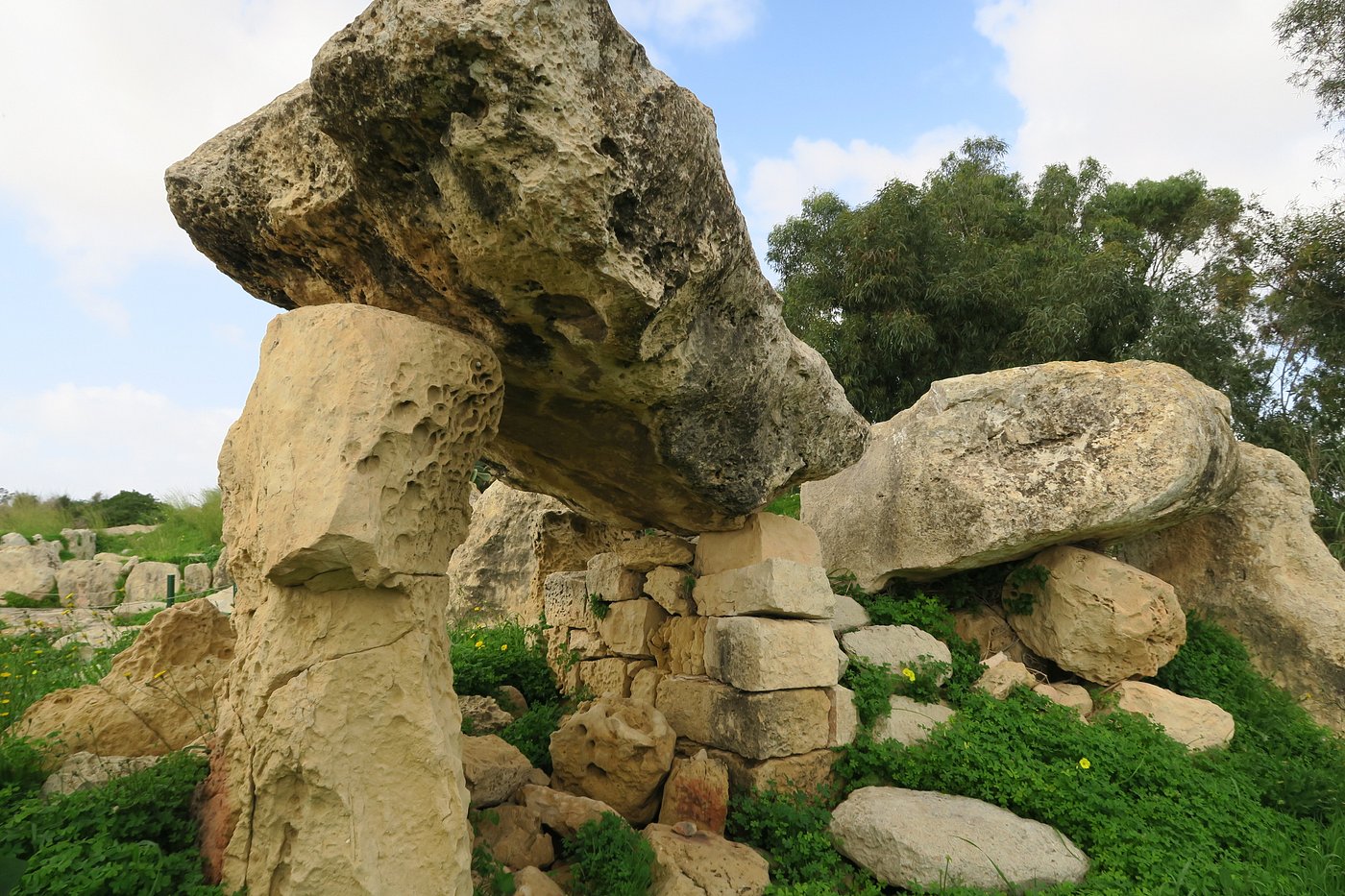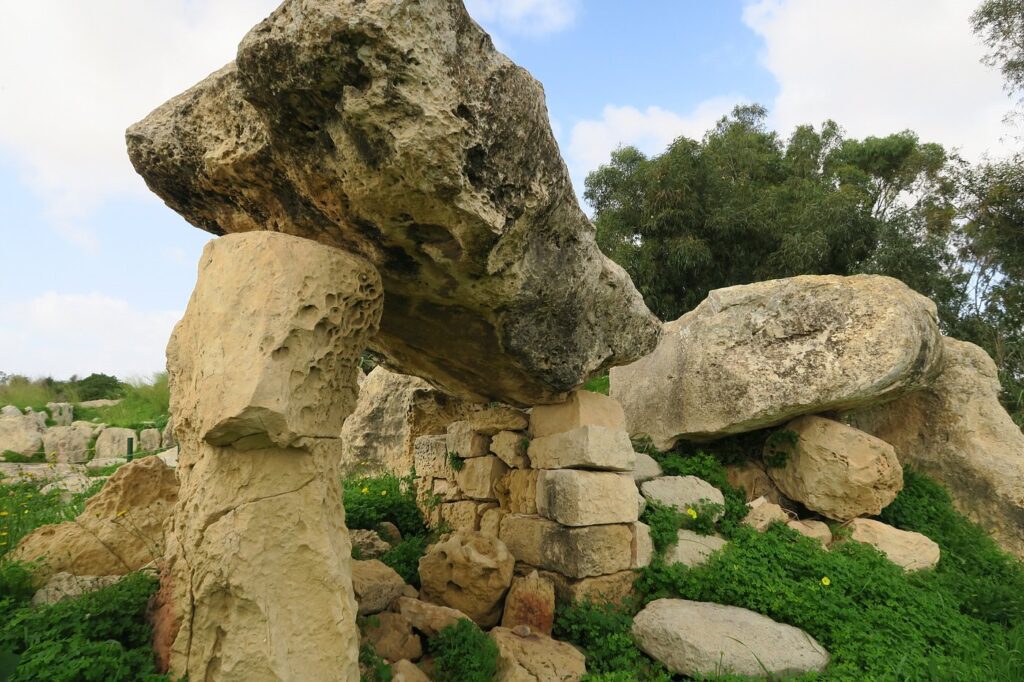 Descend into history and explore the magical remains of Borg In-Nadur, a megalithic temple that dates back to around 2500 BC. Situated close to the sea at Birzebbuga, this megalithic structure is one of Malta's most significant archaeological sites. Excavated by Dr. Margaret Murray between 1922 and 1927, the shallow deposits uncovered a four-apse plan at its center along with a small megalithic structure located South-East of it. Other artifacts discovered here include tools made from stones and flints as well as protective walls facing inland – signs that the Bronze Age villagers were more troubled by land invasions than sea attacks. Immerse yourself in Malta's past and uncover the secrets of Borg In-Nadur Temple! From here, journey onwards to Ghar Hasan for an even deeper exploration of ancient Maltese history.
Ghar Hasan
Take a step back in time and explore the ancient Ghar Hasan, a mysterious cave steeped in legend. This legendary cave is situated high up on the rocks overlooking the sea, making it an ideal spot for sightseeing. It has been popular among tourists since its formation was discovered because of its remarkable formation and location, but also due to the folklore surrounding it. According to legend, under Count Roger's rule, an Arab guy named Hasan kidnapped a Maltese girl and kept her in this cave against her will.
Experience Ghar Hasan like never before with these activities:
Enjoy breathtaking views of Malta from the top of this rocky fortress
Uncover the secrets that lie within this mysterious structure
Get lost in its incredible history as you hear tales about what once happened there
Explore Ghar Hasan and uncover all that it has to offer! Discover hidden gems and be transported into a world that is full of adventure and mystery.
Birzebbuga Parish Church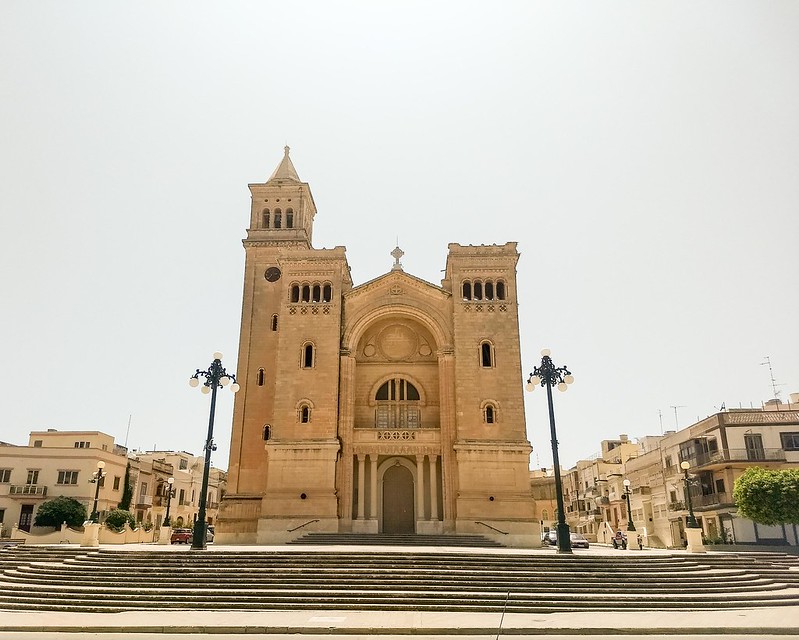 In 1913, the church of Our Lady of Sorrows in Birzebbuga was established as a parish. Due to its limited space, renovations were undertaken to expand the church. Consequently, a larger church was inaugurated on June 16th, 1938, and opened for worship.
Parish priest: Rev Nicholas Pace
Holy Masses at Birzebbuga Parish Church:
Sundays and Feast Days: 06:00, 07:00, 08:00, 09:00, 11:00; 17:30 winter; 18:00 summer
Saturday Evenings: 17:30, 18:30 (From July to September:17:30, 18:30, 19:30)
Weekdays:  06:00, 07:00 07:45, 08:30, 18:30
Fort San Lucian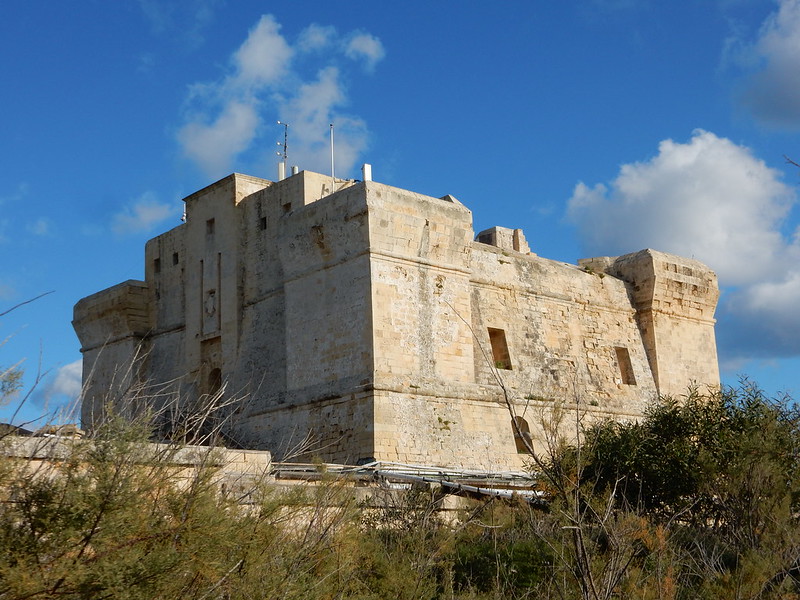 Fort San Lucian, also known as Forti San Luċjan in Maltese, is a watchtower situated on the headland that divides Birżebbuġa from Marsaxlokk. The tower was constructed by the Order of Saint John during the 17th century, with multiple extensions added during the 18th and 19th centuries. It is the second-largest watchtower in Malta, next to Saint Thomas Tower situated in Marsaskala.
Saint George's Bay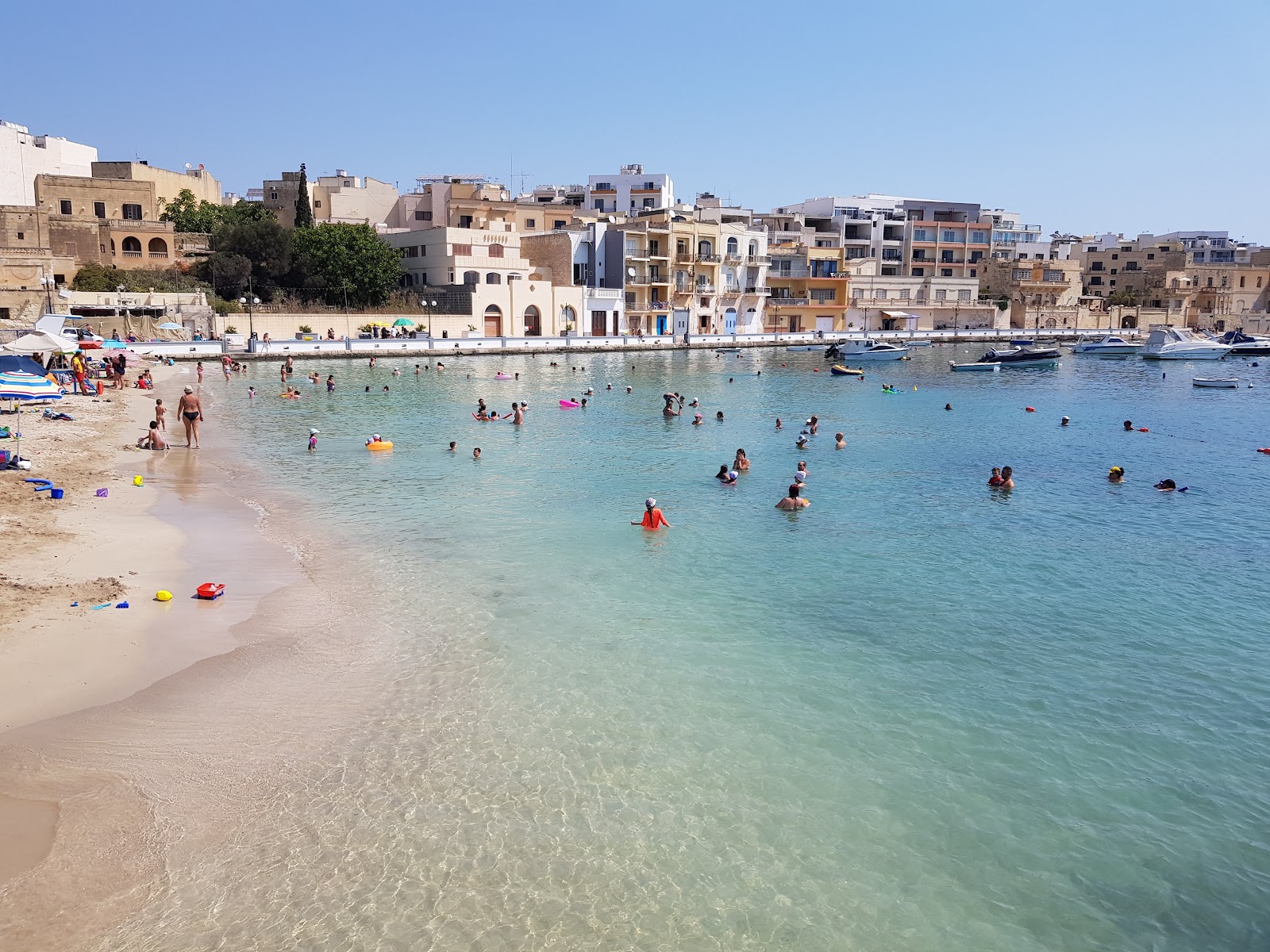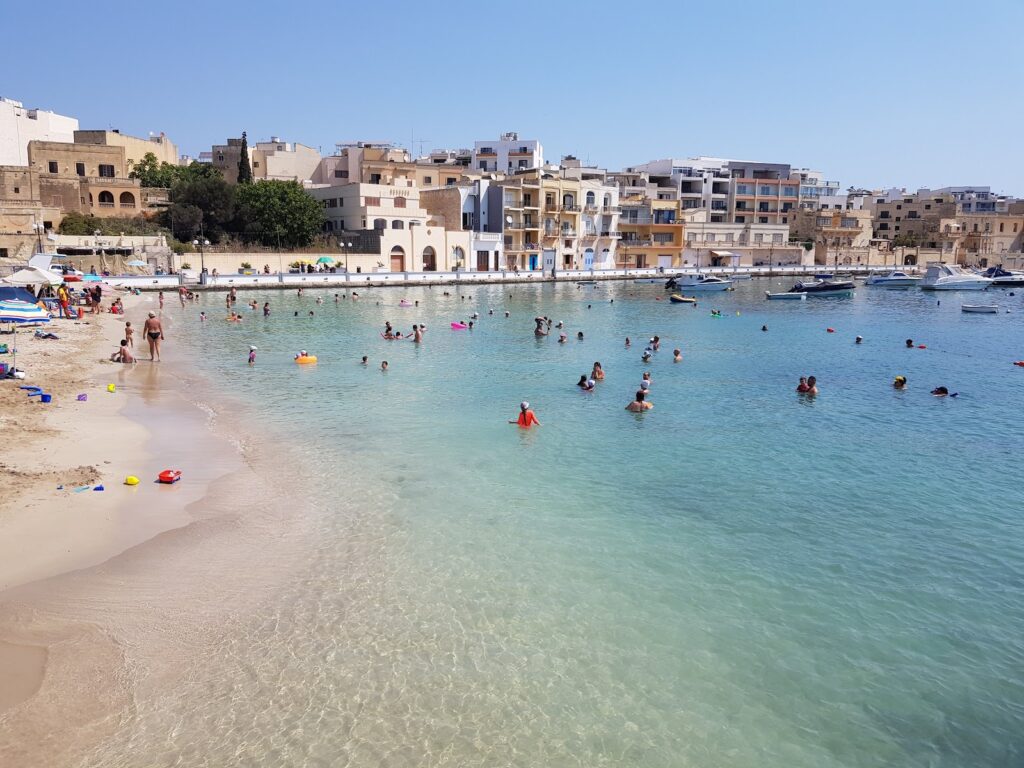 Saint George's Bay serves as a secondary hub for Birżebbuġa, offering a smaller yet charming bay. While no beach is present, a park with a playground and numerous fishing boats are available. Additionally, visitors may have the opportunity to view one of the traditional Luzzu boats, known for their vibrant colors and commonly found in Marsaxlokk.
Read also: Things To Do In Attard: The Quiet Maltese Village
Where to Stay
Conclusion
There's no question that Birżebbuġa is a beautiful place to explore. With its fascinating history, stunning views, and numerous attractions, it's no surprise this Maltese town has become such a popular destination. From Ghar Dalam to Borg In-Nadur, you'll never run out of exciting things to do. So don't wait—start planning your trip to Birżebbuġa today! You won't regret it; the memories you make here will last a lifetime. So come on down and start uncovering all the amazing things that make Birżebbuġa so unique!