In this article you will get to know the cheapest countries to visit in Africa even if you are broke.
The most difficult part of planning a trip to Africa is deciding which countries to visit because of the wide range of prices.
Although Africa comprises more than 20% of the Earth's area, several of its most sought-after tourist spots can cost as much as a year's salary if not more.
Flights to and from Africa can be expensive, especially if you're departing from a country that isn't located on the continent.
Research and budget for vaccinations and visas for African countries early on to avoid any unpleasant surprises.
The most economical African nations to visit are featured in Scributors Today. Right this way, please.
Moroco: The least expensive nation with a diversified culture.
Morocco is indeed an African nation that appeals to all of the senses. Morocco is already a popular tourist destination, thanks to its aromatic delicacies and mint teas, as well as its lovely marketplaces and colorful scenery. Morocco not only provides travelers with the opportunity to explore the Sahara Desert dunes and renowned towns such as Casablanca, Fez, and Marakech, but it also has gorgeous coastlines and beaches, as well as snowy mountains, woods, and waterfalls. Morocco is unquestionably a one-of-a-kind destination for visitors seeking to immerse themselves in the many cultures of Africa, the Arab world, Europe, and the Berbers.
Because most images of Morocco feature riads filled with exquisite mosaics and decorations, you may believe it is an expensive African getaway. Morocco, on the other hand, does not have to be costly; if you know where to look and how to get the most of your money, you can get a terrific bargain!
Although Fez and Marrakech are still reasonably priced, why not visit Meknes instead? This old imperial city will provide you with a more genuine experience at a far lower cost. Explore the Medina market, which is more calmer and less overpowering than those in Fez and Marrakech, or rest in the Lahboul Gardens. If you want to visit a beach town, Essaouira has reasonable accommodations. This allows you to not only visit the surrounding UNESCO medina and 18th century walls, but also experience a broad range of inexpensive foods like as fresh fruit, seafood, and baghrir (Moroccan pancakes with many tiny holes like a crumpet).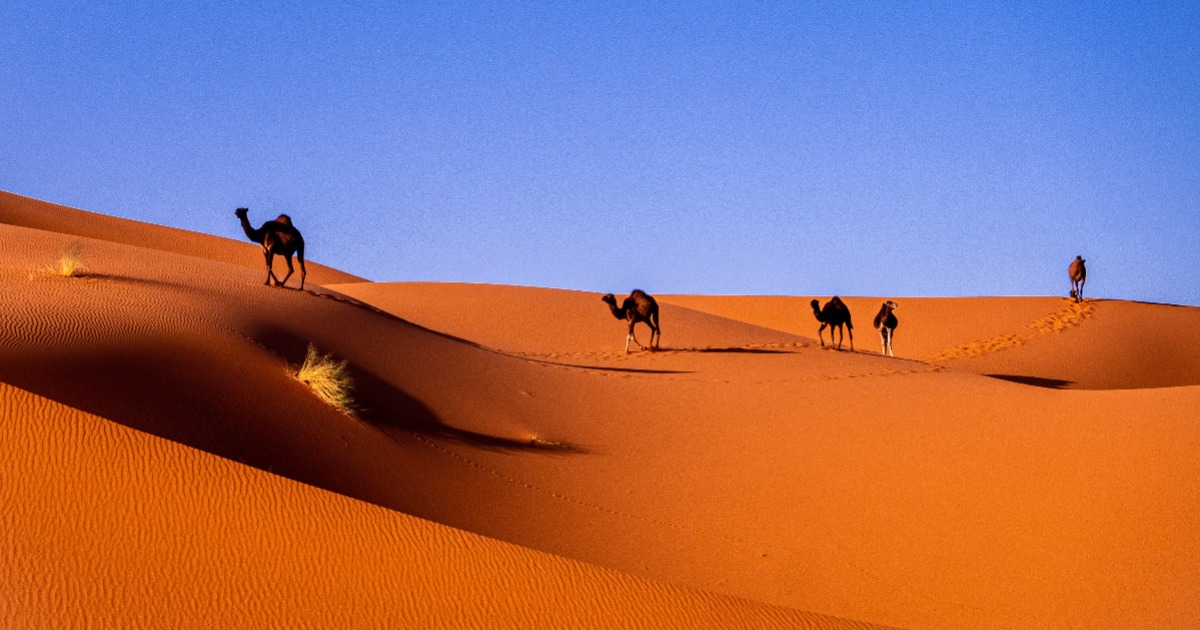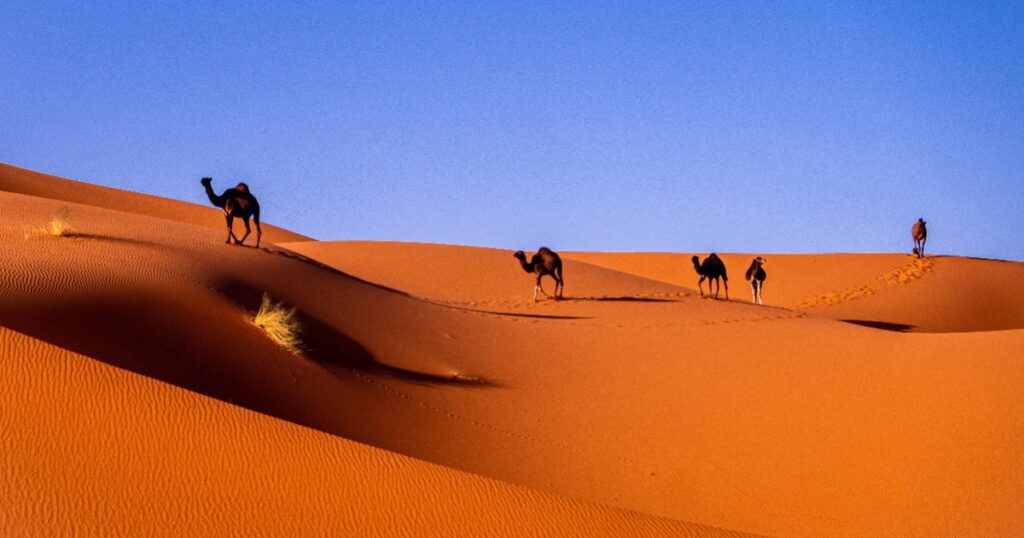 Moroccan facts.
The currency: The Dirham.
The accommodations: Hotels in major metropolitan areas typically cost between $10 and $15 per night, but those in outlying areas and smaller cities may be found for as little as $5.
The meals: Local specialties like tagine and couscous may be found for as little as $4 per serving at the markets, making them a more affordable option than restaurants. Between $15 and $20 can get you a three-course supper for two at a decent restaurant.
The drinks: You can get a nice pot of mint tea for around a dollar. Beer and wine may cost up to $7 in Morocco, although they are not frequently accessed.
The attractions: Daylong guided excursions of major cities might cost upwards of $90 per person. You may save money by going on your own explorations or by attending a traditional hammam (similar to a Turkish bath facility) for just $1.
The transportation: Trains in Morocco are well-connected, connecting many of the main cities. The cost of a one-way ticket between Marrakech and Fez is less than twenty dollars. Bus fares throughout cities are considerably cheaper, costing just $0.50 for a one-way ticket.
Flights: with its closeness to southern Europe, Morocco is a popular destination for budget travelers looking to see the continent without breaking the bank. And if you're planning a vacation through Europe and Africa, a multi-city flight is a great way to see more of each continent. Morocco's primary airline is Royal Air Maroc, however, other carriers such as Air Arabia Maroc, Air Algerie, and Norwegian Air Shuttle also provide flights to the country.
Egypt: The cheapest nation in which to go to historical sites.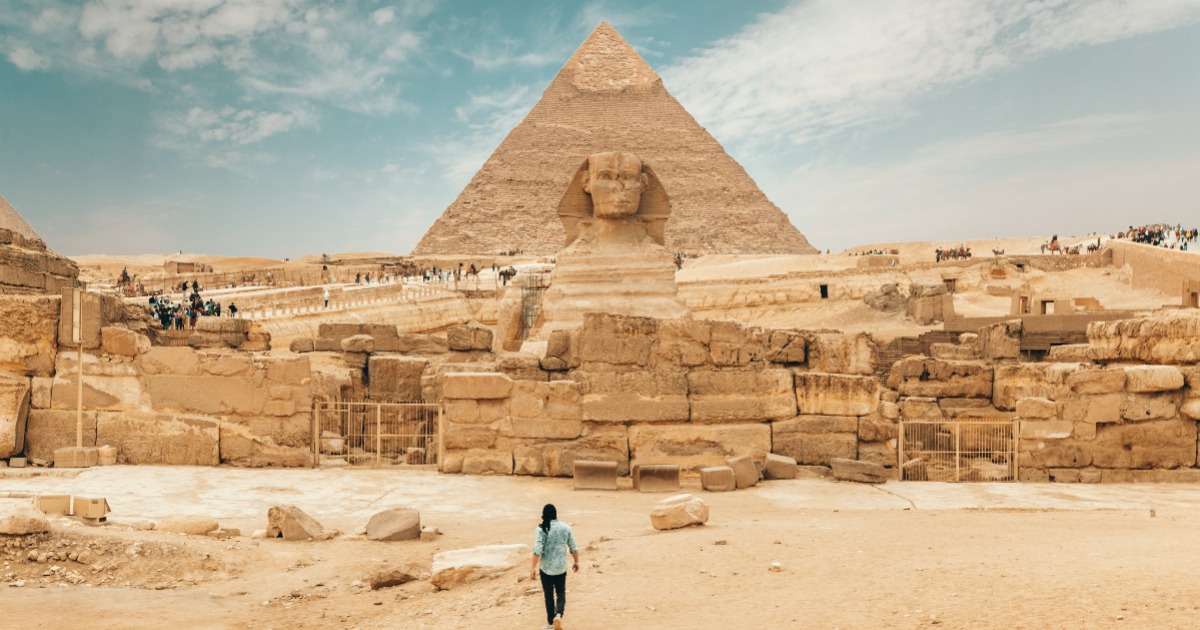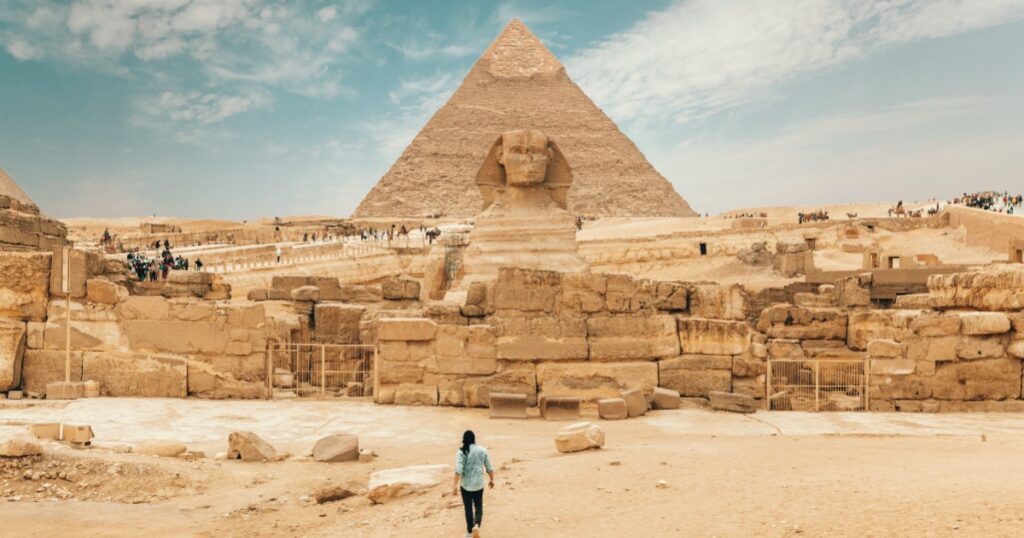 While a trip to see one of the seven wonders of the ancient world, the Pyramids, is well worth it, there are less expensive alternatives to take in the breathtaking vistas.
Tips for a low-cost trip to see the Pyramids of Giza:
Since guided tours may cost a lot of money, you can save a lot of money by exploring on your own or with a small group and taking advantage of public transportation like the metro or minibusses. The whole cost of transportation between Tahrir Square and the pyramids may be less than two dollars. A student ID is usually good for a 50 percent discount at the box office. The entire admission to enter the Great Pyramid is just $18, while minor sites like the Menkaure Pyramid and the Mers Ankh Tomb cost only $2.
Even while the pyramids are impressive, Egypt has much more to offer. Cities farther to the south might provide a more affordable option to Cairo. The Valley of the Kings in Luxor, which is still reasonably well-known to visitors, is a fantastic alternative to the pyramids for those who still want to experience Ancient Egypt. Aswan is even more peaceful and genuine, and it's where you'll find the spectacular Aswan Dam and ancient Egyptian tombs and temples with stunning views of the Nile. As an added bonus, Egypt is often regarded as a fantastic and reasonably priced diving destination. If you want to dive into the Red Sea on a budget, skip touristic Hurghada and instead visit Marsa Alam or Safaga.
Egypt facts:
The currency: The Egyptian pound.
The accommodations: The going rate for a central Cairo hotel room is roughly $12 per night. This cost may be reduced even more if you choose a less bustling location or a place to stay on the outskirts closer to Giza.
The meals: $7.30 A three-course lunch at a moderately priced restaurant may cost as much as $9 per person, whereas the same meal at a local dive bar can run you closer to $3.50.
The drinks: As in Morocco, alcohol in Egypt is not extremely prevalent. Christian-owned restaurants in the area are more likely to stock the bar, and their beer prices hover between $2 and $4. It will cost you around $0.30 for a big bottle of water or a can of Coke, and about $1.50 for a cup of coffee.
The attractions: As was previously noted, the cost to see the pyramids may vary anywhere from $5 to $30. It will cost around $4 for a ticket to the movies.
Transportation: To use the public transportation system in larger cities like Cairo will cost you around $3.50 per day.
Flights: Numerous airlines provide service to and within Egypt. Nile Air, EgyptAir (the country's flag carrier), and AlMasria Universal Airlines are among them.
You might also like: The cheapest countries to visit in the whole world.
Malawi (Nyasaland): the least expensive nation for seeing wild animals.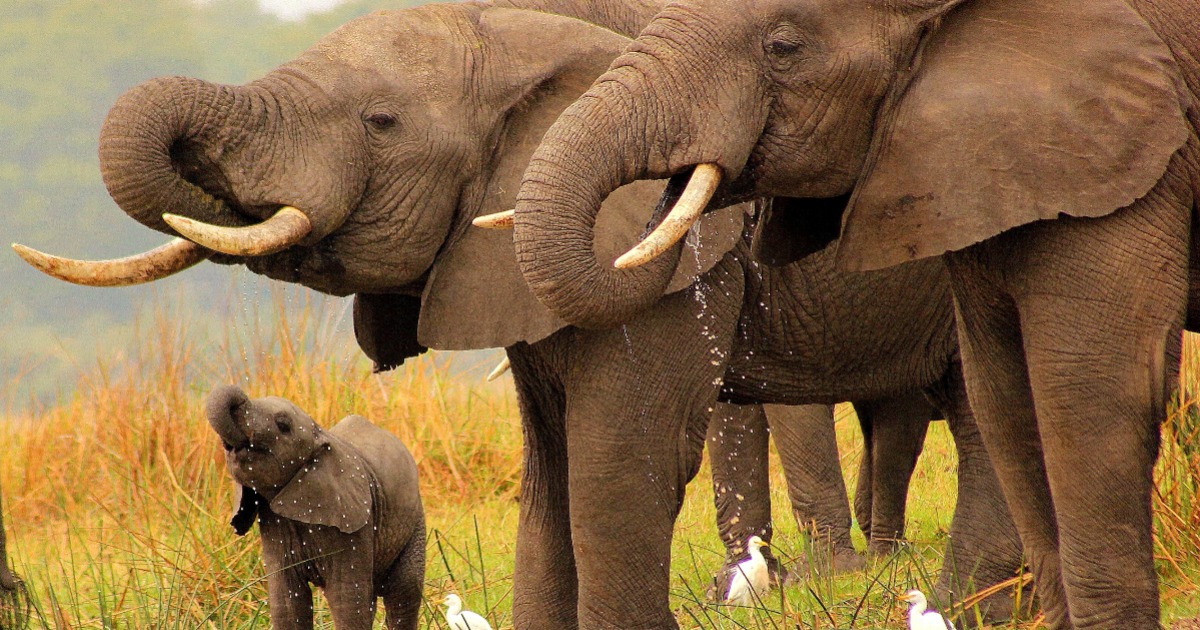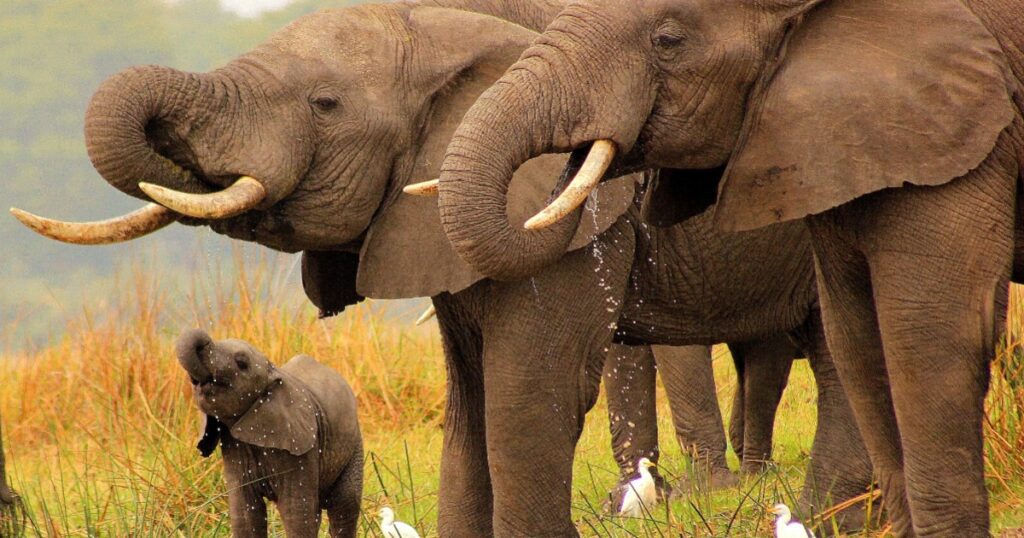 The people of Malawi are what gives the country its reputation as the "Warm Heart of Africa." The country's tourism business is growing, so travelers may expect more options for eco-friendly and socially conscious vacations. The nation's reputation as a calm, stable, and secure place to live is likewise strengthening.
Although landlocked by Mozambique, Zambia, and Tanzania, this Southeast African nation is not short of beaches. Lake Malawi is a beautiful place to visit, with its crystal blue waters and golden sand coastlines, and its wealth of animals, including a wide variety of birds, hippos, baboons, warthogs, and elephants due to the lake's freshwater. Besides elephants, did you know that Malawi's national parks provide reasonably priced opportunities to see all five members of the Big 5? (The Big 5 consists of lions, leopards, rhinoceroses, cape buffalo, and elephants.) Although safaris in Malawi are not dirt cheap, the country's pristine natural environment makes the expense worthwhile. This is particularly true when compared to other popular safari locations in Africa.
If you'd rather participate than observe, scuba diving on Lake Malawi is a fantastic option, and it's surprisingly affordable. Sailing, kayaking, and snorkeling are just a few of the additional water sports that may be enjoyed here.
Malawi facts:
The currency: Kwacha of Malawi.
The accommodations: In most dormitories, you may get a bed for under $10 per night.
The meals: It costs roughly $11 for a dinner at a high-end restaurant, but just $5.40 for a more frugal option.
The drinks: It will cost you roughly $1 for a branded beer, $2 for a coffee, and $0.35 for a bottle of water.
The attractions: The average cost of a guided nature walk is $20. The average cost of a diving excursion on Lake Malawi is $50.
The transportation: Buses inside cities might be erratic, but they're inexpensive (about $0.30 for a one-way fare) and convenient.
Flights: Kamuzu International Airport (LLW) in Lilongwe, Malawi is accessible by a variety of airlines, including Malawian Airlines, Proflight Zambia, Ethiopian Airlines, and Ulendo Airlink.
Ethiopia: The land with the world's cheapest food.
Getting to Ethiopia may not be the cheapest option, but while you're there, the cost of food, drink, and transportation is very low while yet maintaining high quality. Although admission prices to many parks and sites are inexpensive, they're accompanied by laws which imply that you have to take a travel guide with you, join an official tour or pay 'tourist tax', which dramatically raises the price. You may save money, though, by taking advantage of the locations where a guide is optional.
While other parts of the globe charge far more for the opportunity to see what Ethiopia has to offer in terms of history and scenery, Ethiopia remains a bargain. The city of Gondar, in northern Ethiopia, is home to a fortified structure that dates back to the 17th century and has influences from both Portugal and India. The entrance fee to this fortress, which has been termed the "Camelot of Africa," is just $4.50, making it a worthwhile tourist attraction. Taking a domestic flight might be the best way to explore the nation and its major attractions.
Ethiopian cuisine is not only one of the cheapest in the world, but also one of the most flavorful and interesting. Orthodox Ethiopians abstain from eating meat and animal products every Wednesday and Friday of the week. That's great news for plant-based eaters, since it offers more options to choose from, including some very spectacular vegan options. Vegans shouldn't miss out on Ethiopia's famed Injera flatbread and other dishes like timatim salata (tomato salad) and shiro wat (a thick and silky paste made from chickpeas, onions, and garlic) (a sourdough flatbread made from teff). Meat choices are still accessible, particularly on the non-fasting days. When looking for traditional Ethiopian meat meals, you should try lamb or beef tibs, as well as Kifto (a beef tartare). If we're talking about delicious things, we have to talk about Ethiopia's fantastic fresh coffee. Coffee rituals are common in Ethiopian homes and restaurants since the beverage originated there. However, if you're looking for an alcoholic beverage that is still representative of Ethiopia, consider Tej, an alcoholic beverage created from honey.
Ethiopia facts:
The currency: Ethiopian Birr.
The accommodations: A private room in Addis Abeba's bustling capital costs just around $7 per night, while a standard room at a two-star hotel costs about $10.
The meals: Local restaurants are incredibly inexpensive, with a major dish and drink costing just around $1.50. This makes up for the lack of street food sellers. A more costly dinner, even at a more upscale eatery, will still only set you back around $5.
The drinks: A drink will set you back $1, while a morning fruit smoothie will run you around $0.50.
The attractions: The Gondar Castle, among other sights, will not cost more than $5 to enter. Three dollars should cover a trip to the movies.
The transportation: Domestic flights may be less expensive than driving on paved roads, especially in more remote portions of Ethiopia. Using the bus to go around places like Addis Abeba will only cost you around $0.40 daily.
Flights: Ethiopian Airlines, the country's national airline, is widely regarded as one of the continent's finest. Addis Abeba Bole International Airport (ADD) is served by a variety of airlines, including Saudia, Kenya Airways, and Emirates.
South Africa: Best value for money when it comes to breathtaking scenery.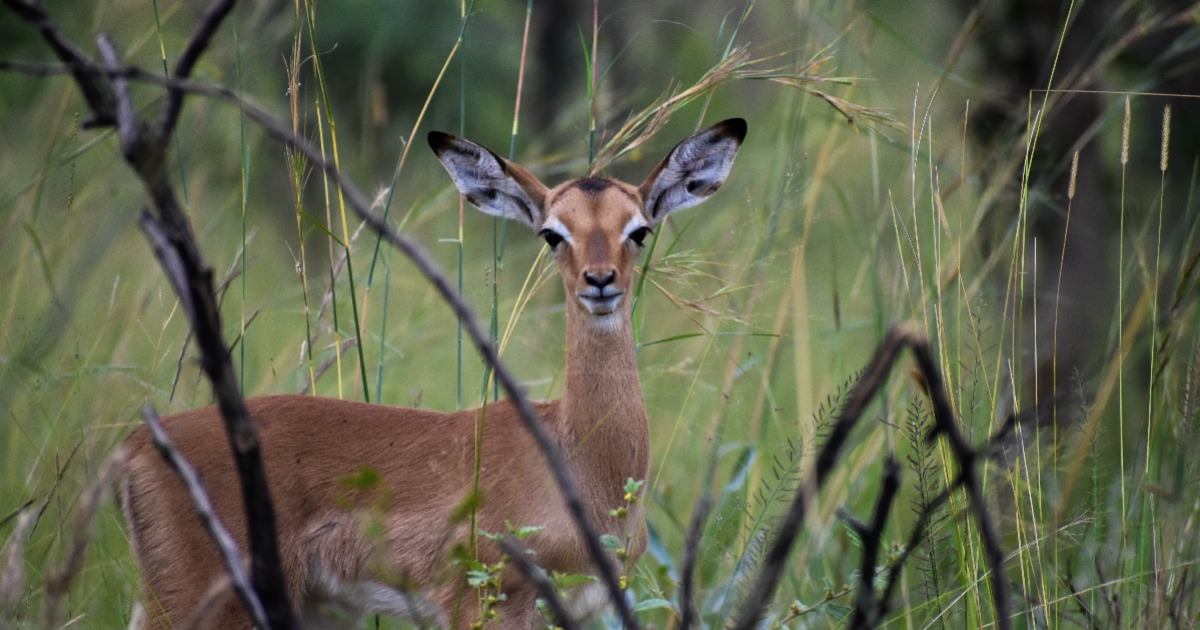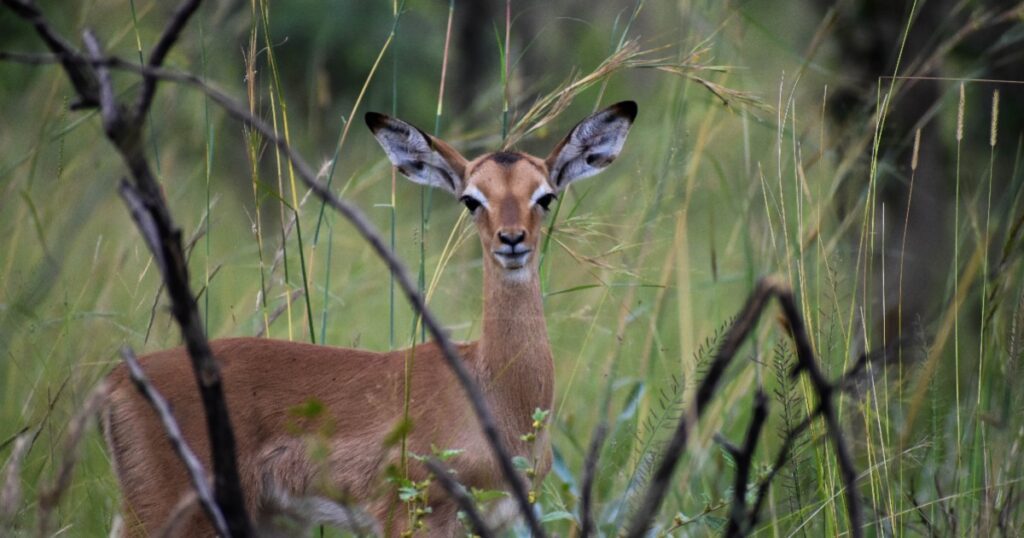 South Africa has a reputation for being pricey, but what most people don't realize is that the expense of getting there (the flights) is far more than spending time in South Africa itself. Since it is located so far to the south in Africa, flights there are lengthy and costly from places like Asia, Europe, and the Americas.
But we at Alternative Airlines are here to assist you overcome any difficulty you may encounter. We provide flexible payment methods, including a variety of popular credit cards, in addition to our low fares. If you'd like to pay for your airfare in monthly installments or put off payment until a later date, we offer a variety of financing solutions to meet your needs. If you book your flights to South Africa via one of these methods, you may save a significant amount of money and have much less to worry about in terms of payments. Those of you in the United States may choose to pay in monthly payments over time thanks to Affirm, one of our financing payment partners.
It's possible that after you arrive in South Africa, you'll be pleasantly surprised by the low cost of living, particularly outside of the big cities. Cape Town, though, is not to be disregarded. The majestic Table Mountain in South Africa's oldest city may be seen for a lot less than it would cost to visit other famous African sights like Mount Kilimanjaro, which requires months of costly training and preparation. A round-trip on the cable car only costs $22, and if you're feeling daring, you may trek to the peak for no cost at all. For less money, you may visit one of the numerous free gardens in the Cape Town region, such Company's Garden, or take in the breathtaking scenery of the Cape Floral Region. It's inexpensive to rent a car—typically under $10 a day when you include in insurance. It's possible to go to other parts of South Africa, or to remain closer to home and enjoy a trip through the Cape Winelands for scenic vistas, or to travel down the Cape Peninsula to Boulder Beach to see the penguins at their natural habitat.
South Africa facts:
The currency: Rand of South Africa.
The accommodations: Depending on the quality of the hotel, you may spend as little as $10 per night on a hostel bed or $25 per night on a bed in a mid-range hotel.
The meals: You may get lunches for as little as $5 or as much as $15 for a more upscale, three-course dinner.
The drinks: Typically, you can get a local beer or cup of coffee for about $2, and a bottle of water will set you back around $0.70.
The attractions: Many cities have excellent museums that are free to the public. Although more pricey, $22 is still well within reach for larger attractions like the Table Mountain cable car.
The transportation: Renting a vehicle is quite inexpensive at just $10 per day. On the other hand, local bus tickets only cost around a dollar.
Flights: South African Airways is the country's official airline, and it operates out of O.R. Tambo Airport (JNB) to destinations in Europe, Asia, and the Americas (one of the best airports for shopping). United provides nonstop service between North America and Cape Town. Mango is one of the world's cheapest airlines, and it provides excellent service on domestic routes inside the nation. When you are there, take a domestic trip or two on a carrier like Airlink to see the country's many undiscovered treasures.
Ghana: The cheapest nation to enjoy the seashore in.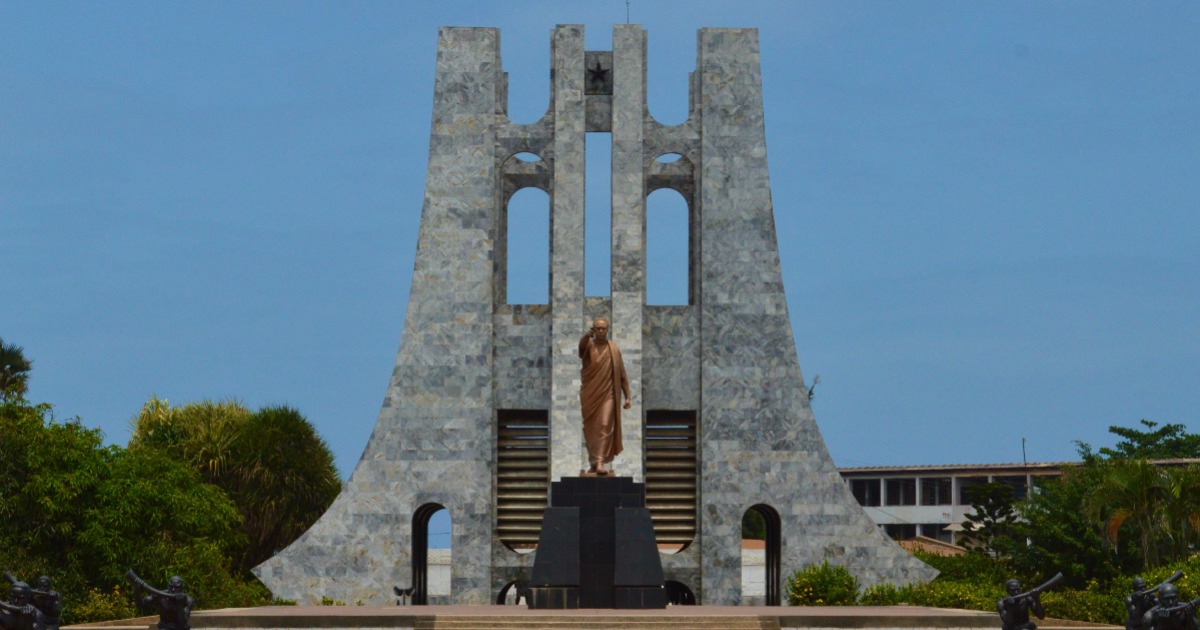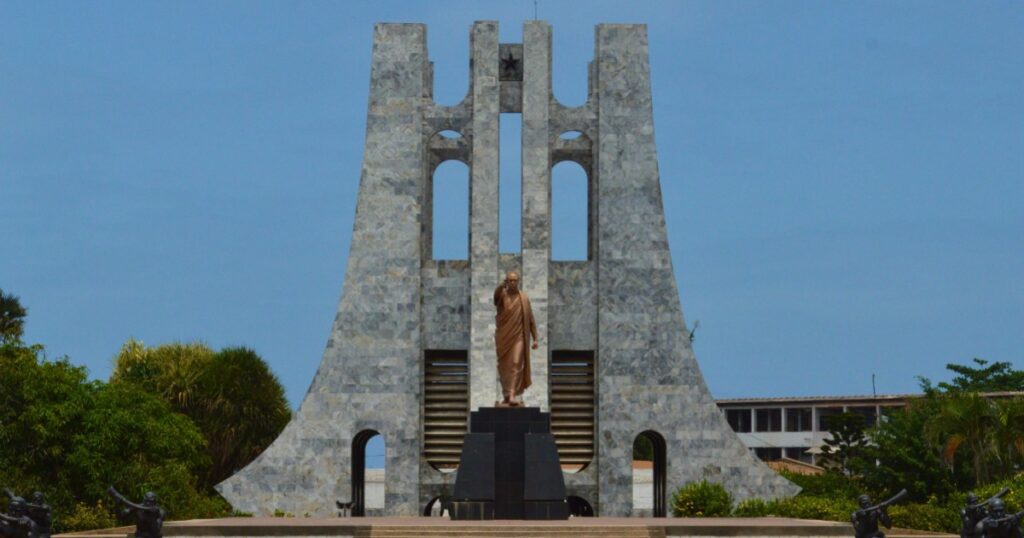 Ghana, in West Africa, has earned the nickname "Africa for beginners" due to its accessibility and ease of travel. Generally, Ghana is a fairly secure nation, and its pleasant people make you feel warm and welcome as soon as you arrive. The Coastal Plains of Ghana are relatively small in comparison to the rest of the country, but they are still packed with attractions (including the nation's capital, Accra). This seaside town may be little, but it packs a punch when it comes to free entertainment. Accra's nightlife scene is diverse and exciting, from Skybar in Accra's highest tower overlooking the laid-back shoreline to a stroll through the pulsating Makola Market and the clubs that contribute to it. The beaches of Bojo and Labadi give a nice area for lounging on the sand, or for the more daring, there are some terrific waves to surf. The Kwame Nkrumah Mausoleum, the Independence Arch, and Osu Castle are just a few of the many memorials and monuments that can be seen in Accra. Jamestown, a fishing city dating back to the 17th century known for its colonial architecture, vivid local street art, and picturesque lighthouse, is well worth a visit.
Cape Coast Castle, built in the 17th century, is a must-see if you intend on venturing outside of Accra, since it serves as a poignant reminder of the country's slave-trading history. Kakum National Park is a lush rainforest only a short distance inland from the Cape Coast, equipped with a variety of flora and animals and a canopy walk (a rope bridge erected to go above the trees). Traveling between the major cities in Ghana is a breeze when you book a trip on one of the country's several local airlines.
Ghana facts:
The currency: Cedi of Ghana.
The accommodations: What you pay for this depends largely on where you're staying. One may spend as low as $3 per person, per night at a cheap motel, while a more luxurious option would set you back closer to $20.
The meals: The average cost of a lunch is around $3.50, with a more luxurious three-course dinner costing about $13.
The drinks: In Accra's bars, alcoholic beverages may be purchased for under two dollars, with beer costing around a dollar. You could have to shell out $2 for a standard coffee and just $0.50 for a bottle of water.
The attractions: The cost of a trip to the movies is $5, while visiting a tourist destination like the canopy walk at Kakum would set you back roughly $11.
The transportation: Typically, you can expect to pay around $0.60 for a bus ticket inside the city.
Flights: Ghana does not have a dedicated national airline, however Kotoka International Airport serves as a hub for numerous international flights (ACC). RwandAir, ASKY Airlines, and Africa World Airlines are all airlines that serve the country.