In this piece, we will tell you about a journey to Tuscany, specifically the area surrounding Pisa, which has gorgeous villages and art. We are precisely between Ghizzano, Peccioli, and the Theater of Silence in Lajatico.
Notice
Every editorial product is chosen independently, while we may be rewarded or earn an affiliate commission if you purchase anything after clicking on one of our links. The ratings and pricing are correct, and the goods were in stock at the time of publishing. This is at no extra cost to you!
Peccioli
Peccioli is a typical Tuscan town nestled in the hills of Valdera, distinguished by the bell tower of the Pieve di San Verano, an example of eclectic architecture.
While Peccioli does not break from the most common picture of Tuscany, with its steep, narrow streets, clean tiny cottages, and peaceful alleys, there is something distinct and unique about Peccioli: after all, this is the main reason for my Sunday journey around Pisa.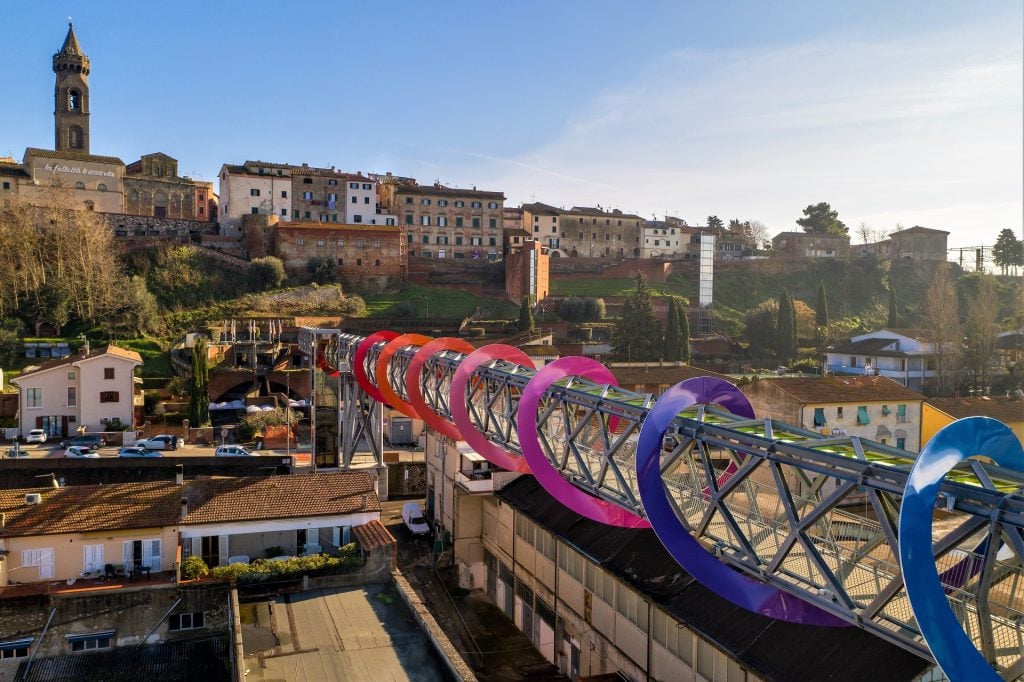 Amphitheater Fonte Mazzola
In reality, there is space in Peccioli for spectacular, picturesque works that will leave you dumbfounded. Giant sculptures portraying human beings erupting from the earth, for example, may be seen at the Fonte Mazzola Amphitheater.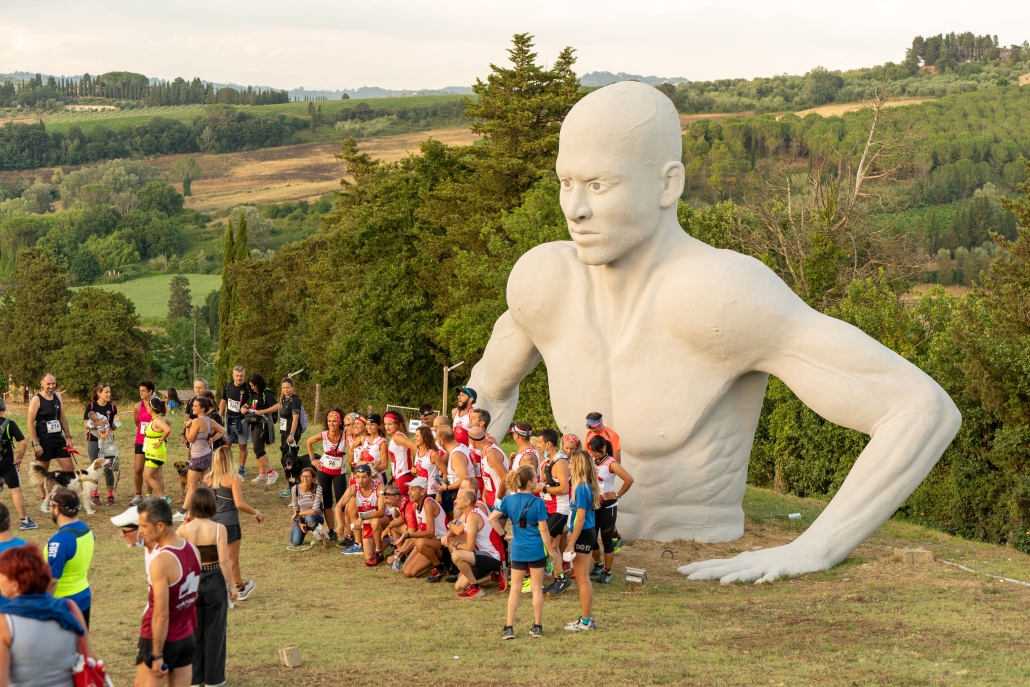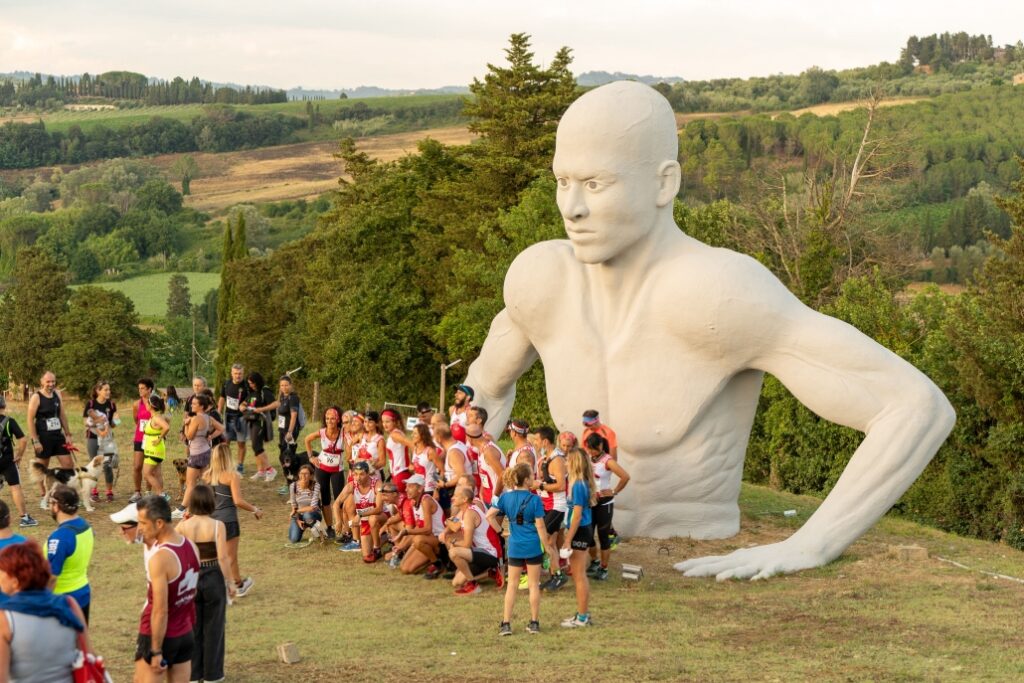 Read also: Lefkada, the Greek island of Sappho
Landfill of Legoli
Another project near Peccioli is certainly original and inventive. Can a landfill become a good and proud feature of a community? They seem to have succeeded in Peccioli. In reality, distinctly novel management has been implemented here, allowing for the recycling of undifferentiated waste as well as the generation of energy via the employment of cutting-edge technology. Thus was established a circular economic model that generates income that is reinvested in sustainability, culture, art, and welfare.
The Naturalizer company, which previously produced the sculptures at the Fonte Mazzola Amphitheater, has constructed "The Giants," which stand 5 to 9 meters tall and are positioned exactly within the Triangolo Verde Amphitheater.
In the Legoli dump, David Tremlett colored the Waste Disposal Plant's containment barriers; Patrick Tuttofuoco created sculptures of marble, neon, and iron; and Sergio Staino, a well-known Tuscan cartoonist, painted bizarre figures on the plant's outer walls.
The disposal facility has been turned into a cultural center that holds concerts, performances, parades, meetings, and events, as well as producing economic, cultural, social, and tourist spin-offs for the whole surrounding region.
N.B. When I went, we were advised that the dump is closed on Sundays and that visitors are not permitted.
Ghizzano
Ghizzano, a little hamlet in the vicinity of Peccioli, is well worth a visit.
This hidden gem has become even more colorful and embellished in 2019 – after other significant artistic and cultural experiences since the 1990s – thanks to the so-called "Three Projects for Ghizzano," which involved three world-renowned contemporary artists in the hamlet of Peccioli: Kwade, Tremlett, and Tuttofuoco.
"The operation of public art is only successful if it is linked to a positive outcome for everyone: for those who arrive and intervene in a place; for those who receive this "object" in the space in which they live every day."

Soldaini – project curator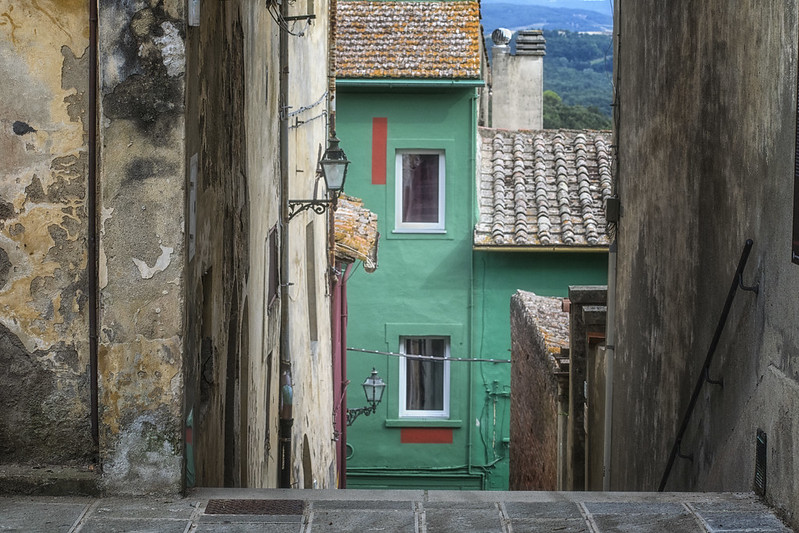 How did the three artists intervene in the village of Ghizzano Peccioli?
Kwade designed the SolidSky sculpture, which consists of a large block of Azul Macaubas stone, originally from South America, from which he created a sphere with a perfectly smooth surface, which is placed in one of the village squares, and a fascinating hollowed-out volume that stands at the village's entrance.
Tuttofuoco was inspired by Benozzo Gozzoli's cycle of paintings for the Legoli Tabernacle. The artist constructed three interventions in the settlement, all titled Elevatio corpus and consisting of sculptures in marble, neon, and iron.
Tremlett instead intervened by painting all of the facades of Ghizzano's Via di Mezzo with acrylics.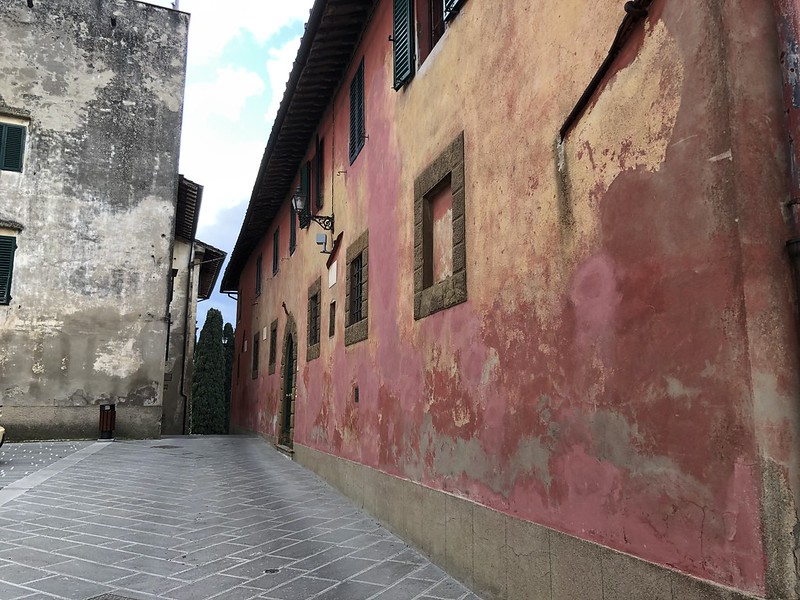 Lajatico: Theater of Silence
The famed Teatro del Silenzio in Lajatico was the last destination on our day excursion to Tuscany in the Pisa area. This is an artistic project founded in 2006 by Andrea Bocelli, a Lajatico local, that blends in with the scenery, creating a bizarre and wonderful backdrop among the Tuscan hills.
The oddity of this Theater is that it only hosts one show every year, generally in the month of July, while the rest of the time stillness prevails.
There are no doors, windows, or traditional physical borders at Lajatico's Theatre of Silence; the areas remain organically defined practically all year. In truth, the stage and booths are only built up for the yearly festival. Even on such days, the creative direction's goal is to create minimally intrusive interventions, using the natural surroundings with temporary art pieces.
To say the least, an outstanding project!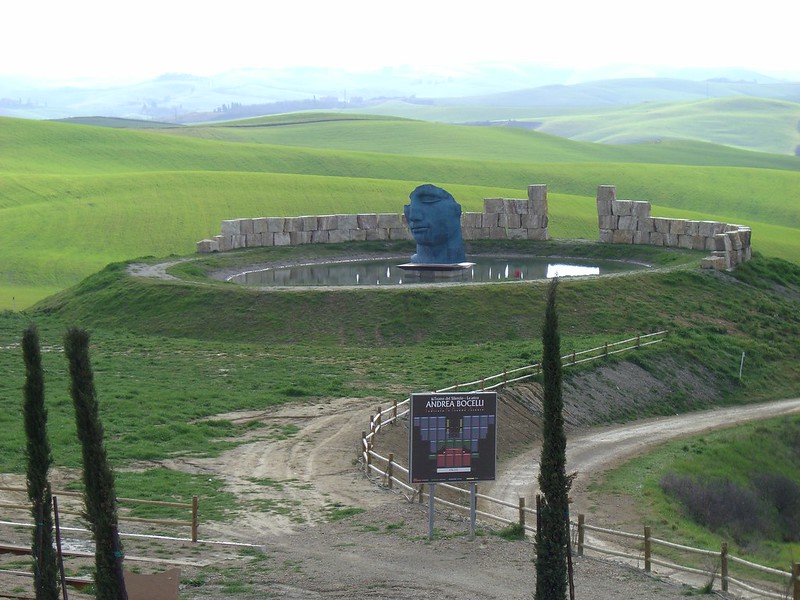 Where to stay in Ghizzano