The combination of naturism and nudism fosters direct touch with nature: a yearning for absolute freedom of both body and mind. The water is undoubtedly a wonderful place for rediscovering one's connection with nature and "returning to one's beginnings." There are various nudist beaches in Italy and across the globe where individuals who choose to strip naked may spend days at the beach with no limitations.
So let's find out what are the nudist beaches in Italy, the naturist beaches that are really worth trying for fantastic nudist vacations.
What the law says about nudism in Italy
To nowadays, there is no law regulating and guaranteeing nudism in public places in Italy. This is why there are few beaches officially authorized by local governments at which to take a full tan without any problems. Tuscany is the region that has by far the highest number of beaches authorized for naturist practice by local governments. In addition to the official ones, however, there are other nudist beaches in Italy that, thanks to the garrison of Fenait naturist associations, allow people to "stay naked." Usually, these reserved areas are located in the most isolated and wild areas of the coast, but then again, if you want to rediscover a connection with nature this only adds to the pleasantness of a day at the beach.
But what does Italian law say about nudist beaches in Italy? Naturism in Italy is not a crime, although in fact, in 2000, two Supreme Court rulings made naturism in places even where it is customary illegitimate. So back to the original question: is naturism in Italy a crime? It is possible to practice nudism in Italy, but it is tolerated only and exclusively in designated and delimited areas in relation to the rest of the beach. Therefore, as long as you do not denude yourself in the midst of the crowd of bathers in costume, you will not be guilty of any offense related to acts contrary to public decency.
Read also: Hurghada, top things to see and do
Where can you do nudism in Italy? Here are the 10 best nudist beaches in Italy
1. Capocotta Naturist Oasis, Ostia (Rome – Lazio)
This Roman shoreline jewel is unquestionably at the top of the list of nudist beaches in Italy. The one on the Latium coast, which opened in 2000, was the first Italian-equipped beach devoted to naturist practice. It is 250 meters long and is situated in the province of Rome, more specifically among the Natural Oasis of Capocotta and the Parco del Litorale Romano, where magnificent dunes of Mediterranean maquis adorn the long beach. The seafloor here is shallow and sandy, with a gentle slope.
Capocotta's nude beach has loungers, deckchairs, umbrellas, and bathrooms, and there are cafes and shops nearby where you can purchase fresh food and beverages. Along Coastal Road, the oasis is readily accessible by car or public transit.
2. Eagle's Nest, San Vincenzo (Livorno – Tuscany)
Within the Rimigliano Natural Park, in the province of Livorno, lies one of the best nudist beaches in Italy, as well as the only authorized one in Tuscany. Established in 2010, it is located in an extremely fascinating area in which to admire different varieties of environments. In fact, here it is possible to be naked among dunes, forests of holm oaks, oaks, and domestic pines, all of course enveloped by the sound of the sea. The nudist beach Nido dell'Aquila is 500 meters long, consists of fine sand and is also ideal for children (although it does not have the rental service of deck chairs, sunbeds, and umbrellas, which are instead available in nearby establishments and not in the nudist beach).
How to get there. Public transportation does not serve the Nido dell'Aquila resort, so the only solution is your own vehicle. From the San Vincenzo station, however, it is possible to rent a bicycle and ride the bike path along the "Strada della Principessa"; once you arrive at the farm, you can park and walk down a path for about 10 minutes.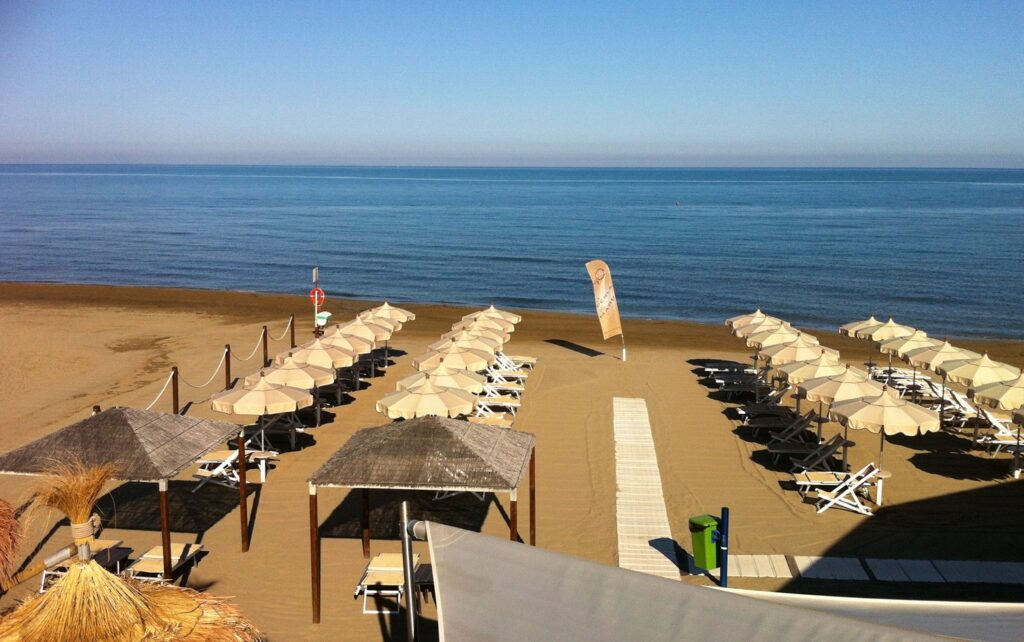 3. Troncone Beach, Marina di Camerota (Salerno – Campania)
Campania's nude beach has been on the list of Italy's nudist beaches since 2011. The landscape is that of Cilento, not far from Palinuro. It is unique in that it is separated into three coves that overlook a length of crystal blue water that bathes coarse sand mixed with pebbles and tiny stones.
Troncone beach is surrounded by nature and is open to the public. It is 400 meters long and reserved, with no bathrooms, cafés, or restaurants. It is also readily accessible on foot by walking approximately 200 meters after the parking lot, and it is also accessible by bus by getting off at the Troncone Beach stop.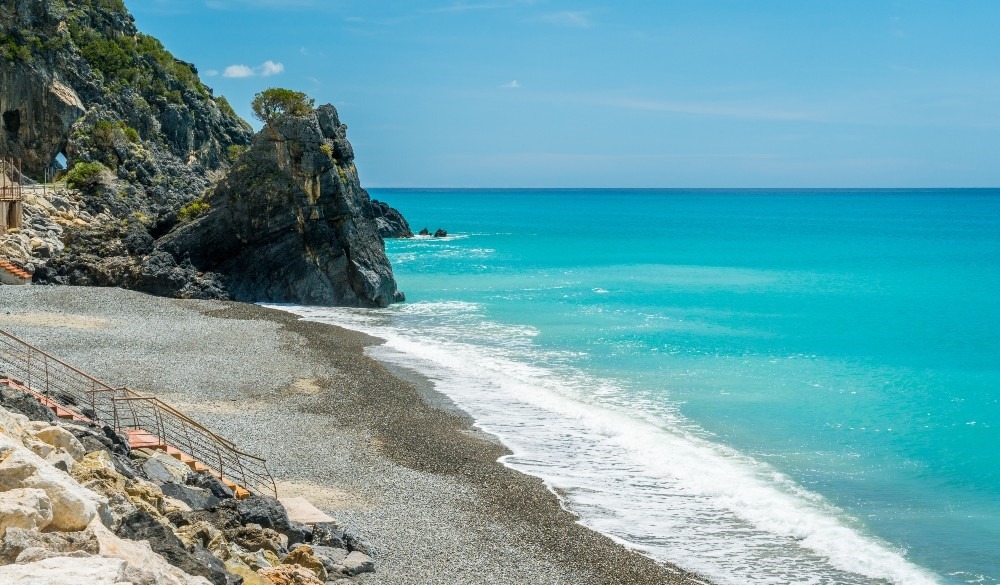 4. Pizzo Greco, Isola di Capo Rizzuto (Crotone – Calabria)
Pizzo Greco, a historic nudist beach in Italy, was founded in 1984 and is the only legal one in the Ionian Sea. It is situated in a gorgeous region, the Capo Rizzuto Protected Marine Nature Area, which is one of Italy's greatest marine reserves.
Pizzo Greco is a 500-meter-long sandy beach surrounded by tiny plants and Mediterranean scrub. It lacks amenities such as deckchairs, loungers, and umbrellas, however, there are enterprises nearby with bars and restrooms. Pizzo Greco is inaccessible by public transit.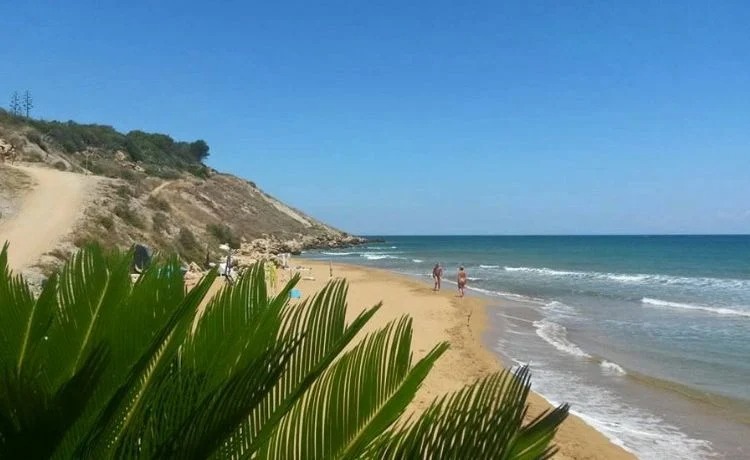 5. Lido Le Morge, Lago Dragoni (Chieti – Abruzzo)
It is the first approved nudist beach in the Adriatic Sea and Abruzzo, having opened in 2014. It has a 150-meter-long golden sandy beach with a beautiful sea but no umbrella or sunbed rental facilities. However, various businesses with full facilities can be found near Lido Le Morge. Lido Le Morge is a nudist beach that attracts more than 200 visitors every day, including numerous families. The number of repeat visitors has increased in recent years.
To experience environmental tourism, take the bus or drive yourself to Lido Le Morge.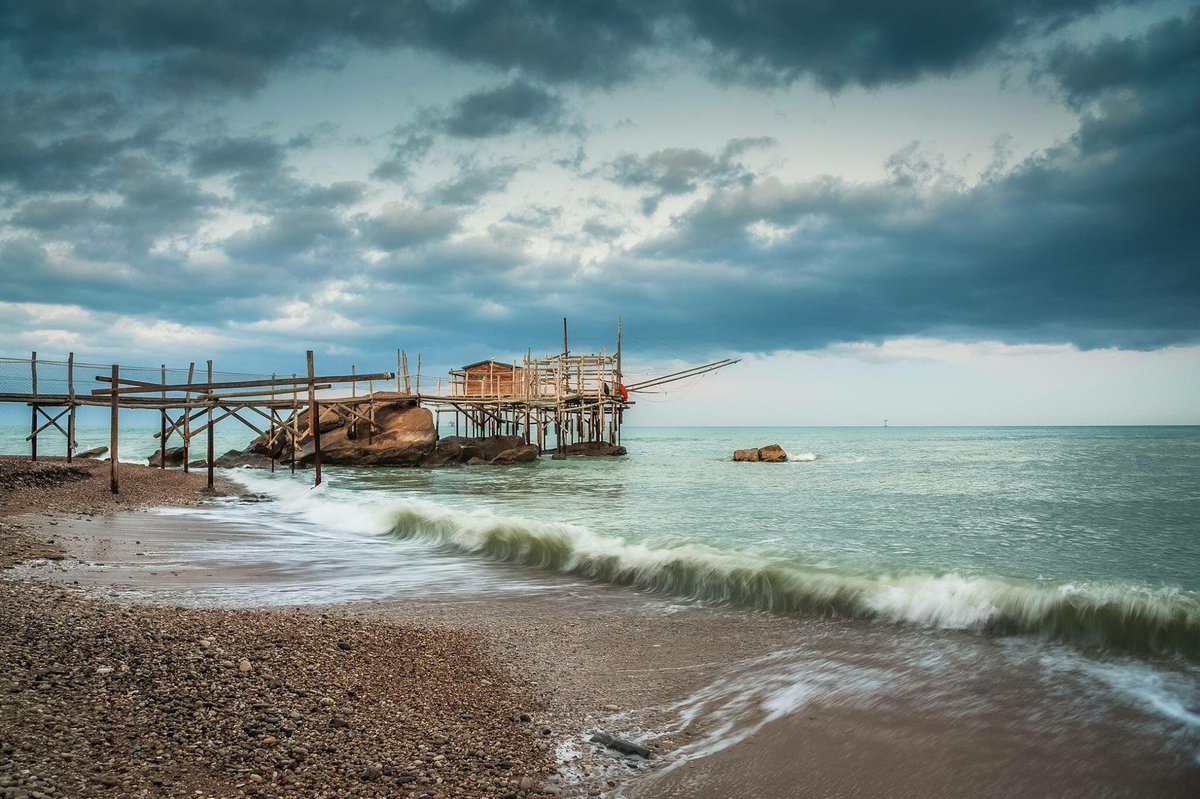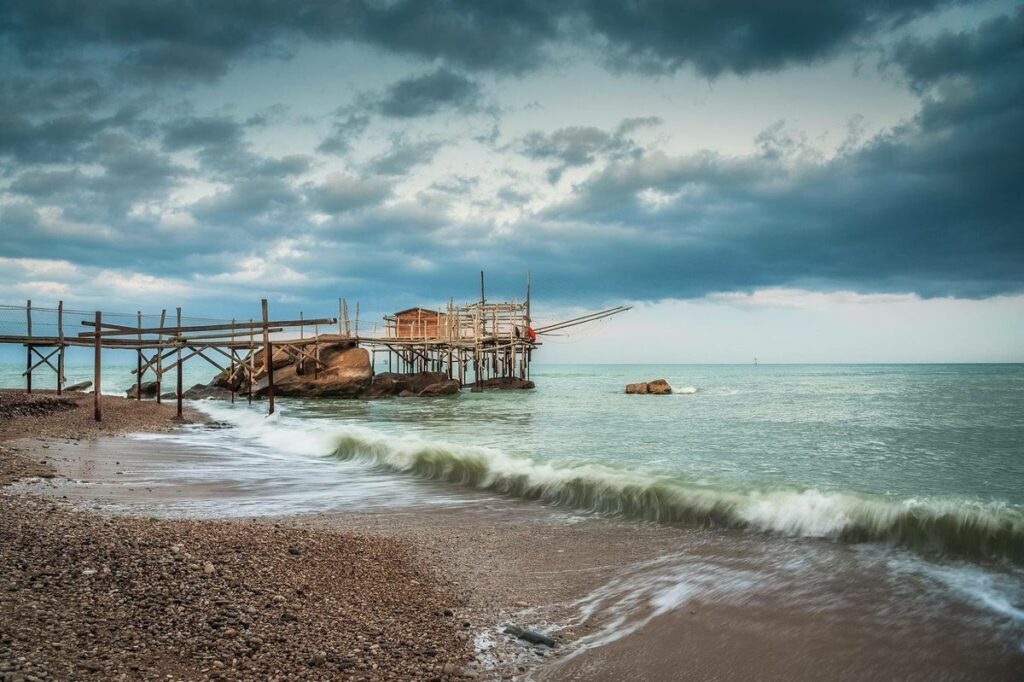 6. Focene Beach, Fiumicino (Rome – Lazio)
Nudism has been practiced here since the fabled 1970s, but it was only lately that the municipality of Focene decided to restrict this practice, which had previously been permitted for almost thirty years.
We are close to Leonardo da Vinci Airport and Via Coccia di Morto; take Via del Pesce Luna until you reach the gate that allows entrance to the beach. Nature tourists may enjoy 600 meters of beach overlooking the Focene pine forest, with no services accessible.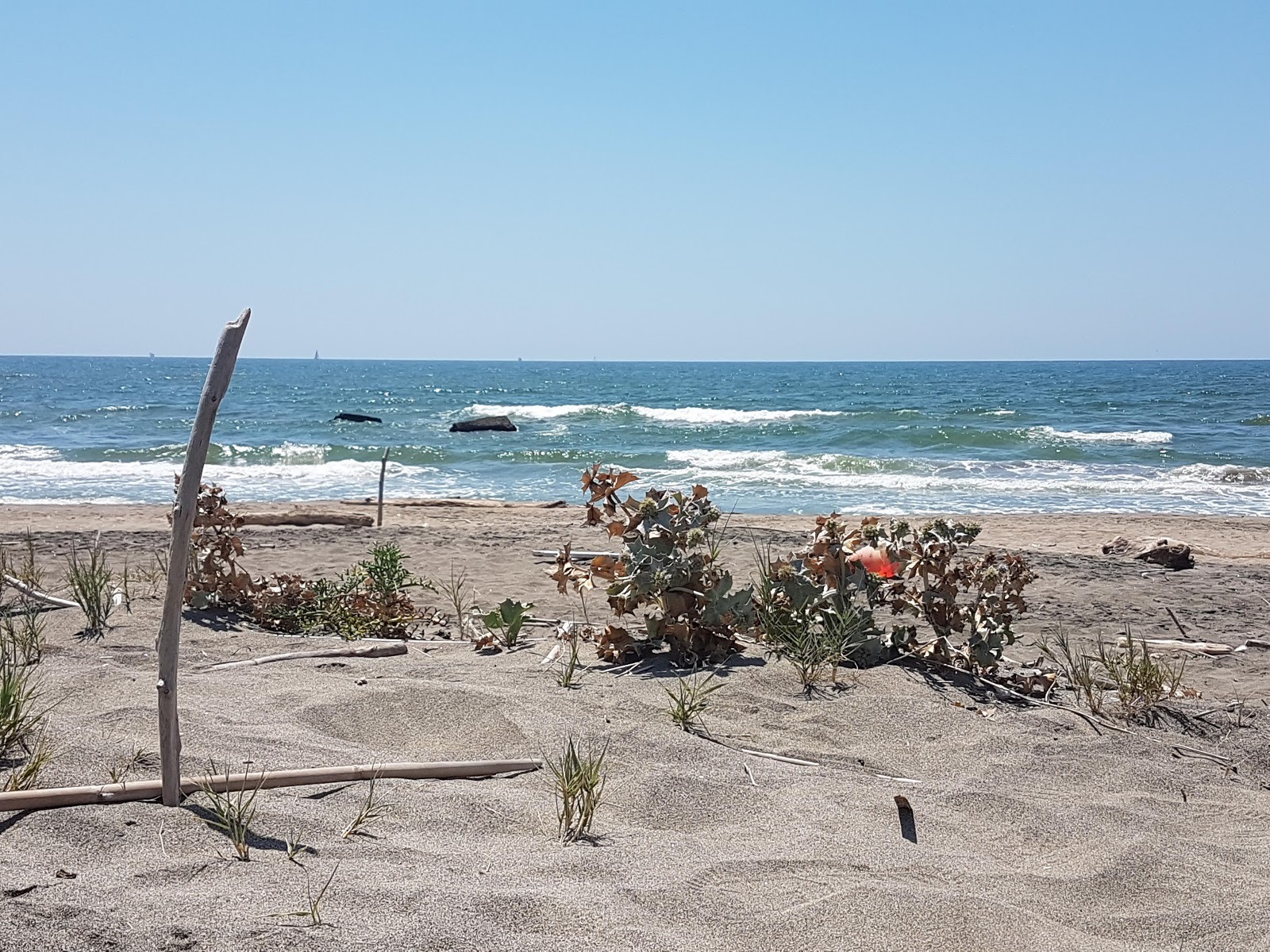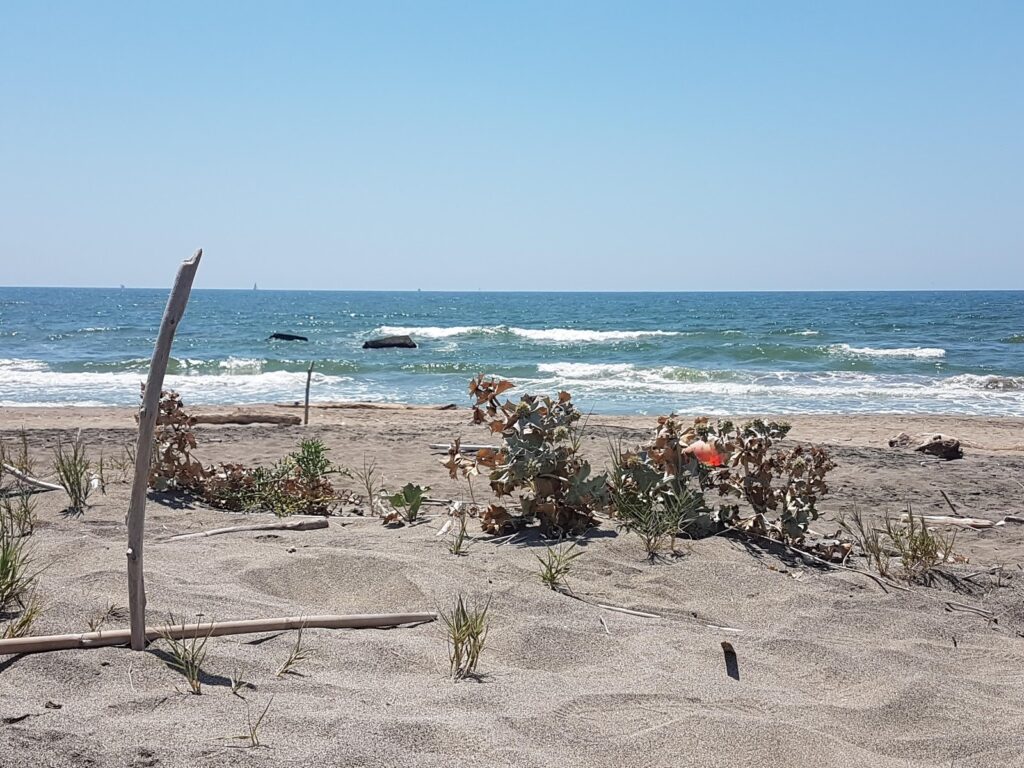 7. Acquarilli Beach, Elba Island (Livorno – Tuscany)
For some, this is the "nudist island," not just because we're talking about a genuine island, but also because nudist VIPs visit Elba Island. Acquarilli Beach, recognized as one of the nudist beaches in Italy in 2015, is split into two sections by a tiny rock ledge, and the length dedicated to nudism occupies the southern side of the bay and is around 220 meters long.
Acquarilli Beach is very wild, with no umbrellas, bars, or bathrooms.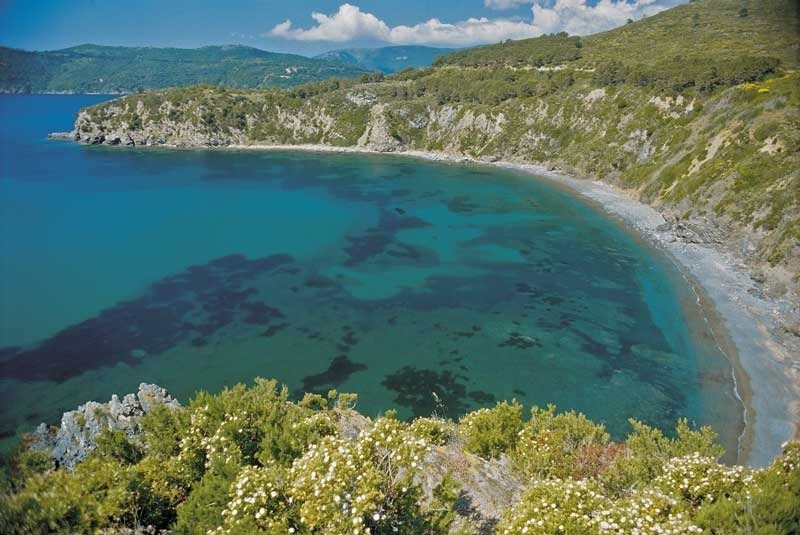 8. Bay of Sistiana, Sistiana (Trieste – Friuli Venezia Giulia)
Sistiana Beach is one of the few naturalist beaches in Italy, and one of the few in Friuli Venezia Giulia. It is a series of cliffs that wind for nearly two kilometers along the Barbari Coast in the Duino Cliffs Nature Reserve.
The beach is pebbly with cliffs; it can only be accessed by self-parking automobiles, followed by a steep route and a 10-minute walk down the coast. Small coves provide complete seclusion. Sistiana Bay has no services due to its remote and inaccessible position.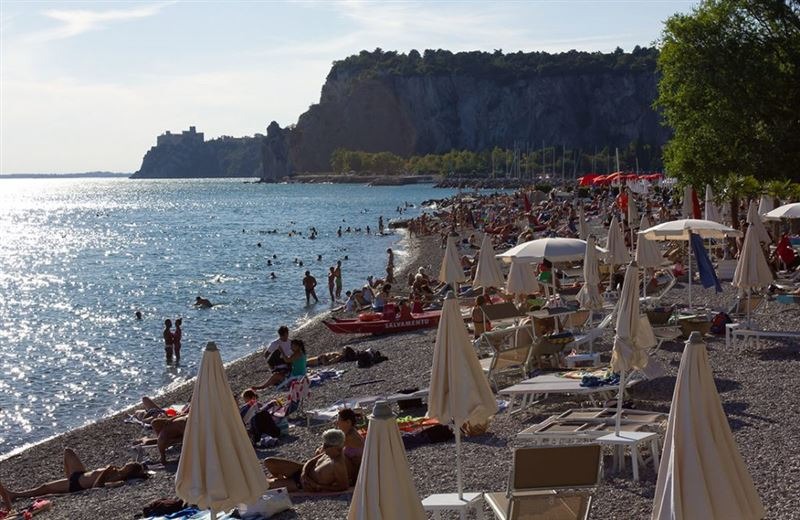 9. Piscinas, Arbus (South Sardinia – Sardinia)
Sardinia's naturist breakthrough came in 2018, and it did so in a big way. That year saw the opening of one of the largest nudist beaches in Italy and Europe. Arbus, in the south of the island, has in fact dedicated as much as 800 meters of shoreline south of the bathing establishments to this practice.
The beach, wide and wild, is made of grainy sand and surrounded by an exceptional dune environment reminiscent of Australian landscapes; it can be reached by car and then by walking an easy stretch.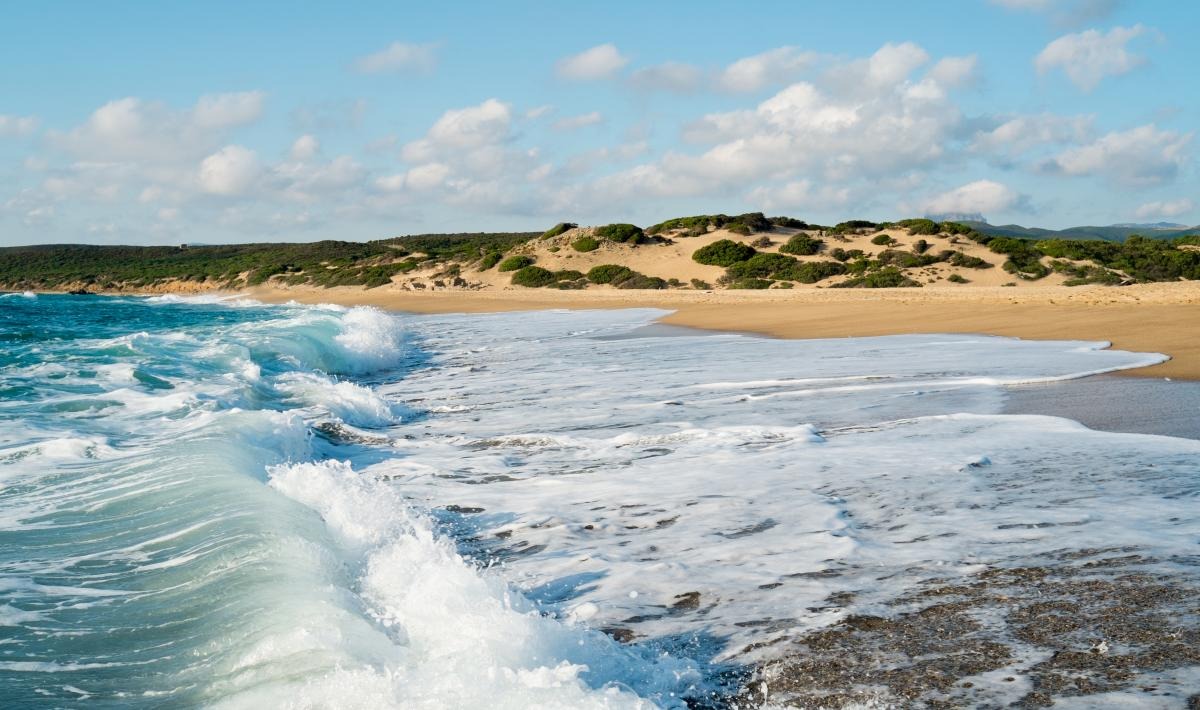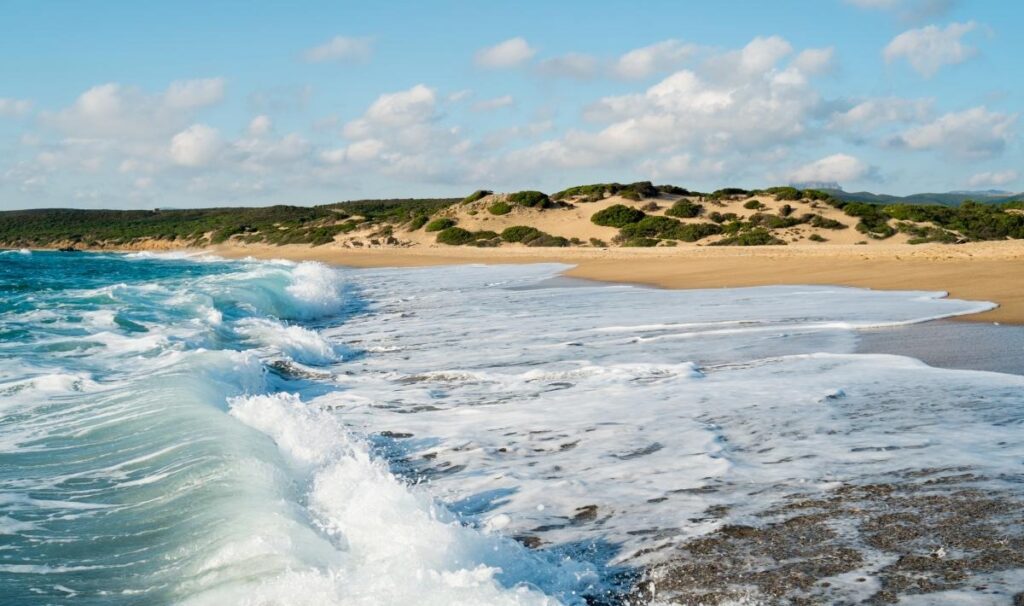 10. Buca Rossa, Piombino (Livorno – Tuscany)
This little paradise among nudist beaches of Italy is located in Tuscany and consists of a patch of red sand and gravel surrounded by rocks that form a natural amphitheater of rocks and vegetation. The beach is difficult to access because of its location; in fact, good agility is required to walk on the steep terrain, but it is well worth the effort. It does not have any sunbed and umbrella rental services or kiosks and restaurants.
How to reach the beach? Once you arrive in Piombino, follow the signs to the cemetery, go further and park at the end of Via Pietro Gori.