Hurghada, known as the "Queen of the Red Sea," is an Egyptian jewel whose tourist boom, which began in the 1980s, is still increasing. Because of its pleasant environment, this lovely town of 100,000 people is popular with travelers from all over the globe.
Hurghada is the clear winner for anybody looking to visit Egypt without visiting the overhyped Sharm El Sheikh.
Where is Hurghada located?
Hurghada is situated at the mouth of the Gulf of Suez and runs 30 kilometers along the Red Sea coast. A succession of resorts borders the beaches until they spill into the Eastern Desert, producing breathtaking scenery.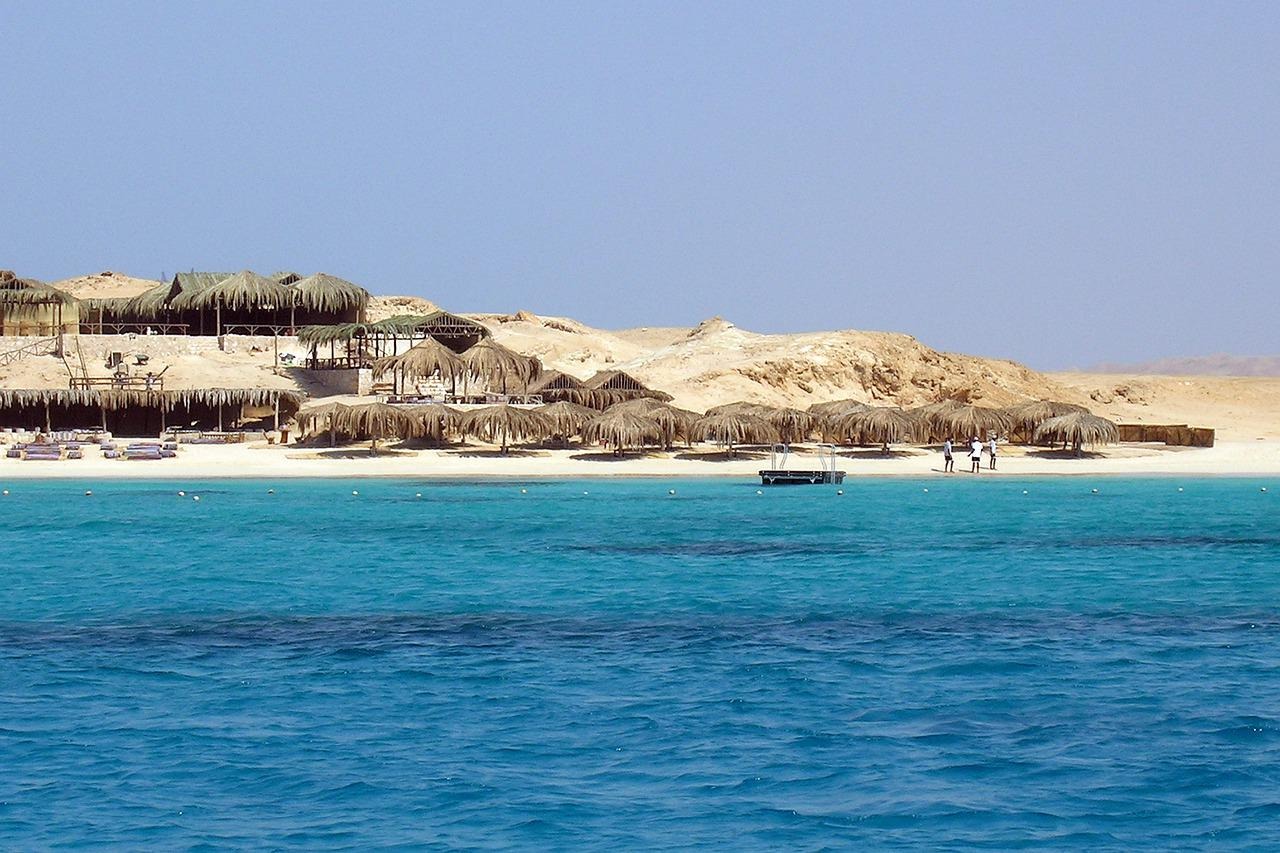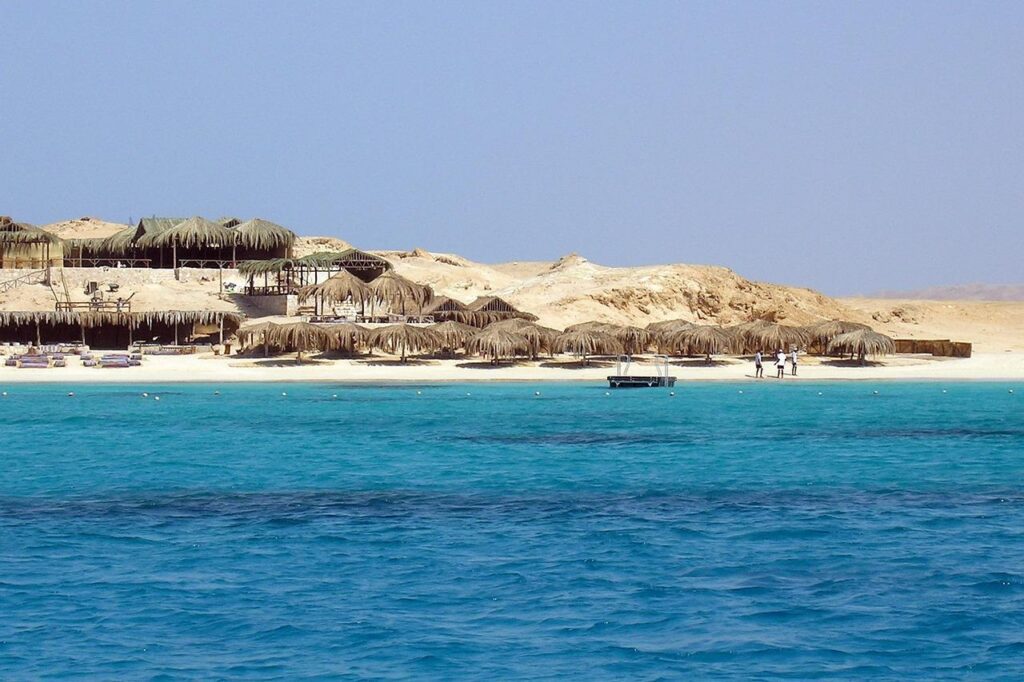 What to see in Hurghada
If you envision a holiday that includes an expanse of sea, year-round pleasant weather, and resorts overlooking spectacular visual splendor, Hurghada is the place to go.
The city is separated into three sections: El Dahar, which is the oldest, Sekalla, which is the most contemporary, and El Kora Road, which is the newest. This Egyptian resort is marketed as peaceful, and although it lacks places of interest such as museums or unique structures, adjacent destinations such as the ancient site of Luxor are deep in local history and customs.
Sea and beaches
The sea is unquestionably the symbol of Egyptian cities. In reality, this will please even the most discerning travelers in Hurghada. Because of its exciting beaches and immaculate underwater life, the city is regarded as a tropical Red Sea paradise. Sand stretches of more than 30 kilometers run along Egypt's entire coast, all the way to the Sudanese border. In addition to the beautiful beaches, the coral reefs merit special mention. Snorkeling and diving are popular activities in Hurghada.
What to do in Hurghada
As expected, Hurghada's tourist attractions are pared down to the essentials, but that doesn't mean the city is boring. Indeed, liveliness is constantly present here, amid maritime activities and excursions, nightlife, and business.
It is possible to browse among businesses in El Dahar, the ancient town, and the usual raucous market atmosphere will make it all the more folksy. The Red Sea's backdrop and unspoiled splendor offer the door to water sports. The first on the list is probably snorkeling. Diving is also popular, aided by a string of deserted islands with entirely natural contours.
In the evening, it is vital to go through Sekala, the city's most contemporary district, which has a succession of hotels behind which grow discos, restaurants, and clubs.
What to eat
Italians living outside their motherland will always need to be patient. There are various Egyptian dishes in Hurghada that use vegetables, fruits, and legumes. Before each main course, meze, or appetizers, are served with bread. Hummus, a cumin-flavored meal; dugga, dried fruits, spices, and seeds; and baba Ghannoug, an eggplant sauce seasoned with oil, garlic, and herbs, are among them. The bread provided is often pita, a native Egyptian bread.
Mulukhiya, a soup of different leaves with garlic, coriander, meat or fish broth, and Kushari, a meal of noodles and tomato sauce with rice and lentils, are two of the primary dishes. Traditional drinks include infusions, the most popular of which are tea and strongly flavored coffee.
How to get to Hurghada
Flying to Egypt has now become a cliché, and many airlines provide a variety of handy routes to the country. A freshly developed international airport less than 10 kilometers from Hurghada is anticipated to receive flights from Italy around twice a week. If, on the other hand, Hurghada is not your first Egyptian city, but you are already in the nation, local buses will take you there.
Events
Aside from diving, quad bike trips for an exciting Safari, the fishing tour, and other activities, there are a lot of events to highlight in your calendar. The 1001 Nights show, Giza Pyramids sound and light display with supper, live show, and concerts will fill the agenda, making the trip even more exciting.
When to go to Hurghada
The favorable weather and the fact that Hurghada is open all year provide for more flexibility in holiday planning. Because of the city's location, the desert environment assures that there is nearly no rain. The temperature swings from 22 to 40 degrees, allowing for year-round beachgoing. Winter temperatures are significantly colder but still tropical, which is why we suggest these for an Egypt visit.
What to see in the surroundings of Hurghada
Those who find themselves in Hurghada know that the Egyptian coast and the Red Sea offer a number of focal points from which one cannot deny oneself. To the north of the town, about 20 km away, we find El Gouna, a luxurious town that sits on a Red Sea lagoon. It consists of a series of man-made islets linked together by wooden bridges. South of the city, on the other hand, we find Soma Bay, a small crystal-clear paradise with an enchanting sea. Hurghada is also 300 km from Luxor, 500 from Cairo, and 280 from Marsa Alam.
What not to do in Hurghada
Moving to a culture that is so different from one's own might be frightening, but the traveler will only need a few beneficial movements to endure the transition calmly. Egypt is contemporary, contrary to popular belief, but there are a number of chaotic, crowded, and abandoned districts, so it is best to plan ahead of time and always go in groups, particularly for ladies. The health facility is adequate, however, the yellow fever vaccination must be presented. If you want to drive, you should be prepared for the thought of disorganized and out-of-control traffic.
As a Muslim nation, it is important to observe its traditions, such as avoiding drinking alcohol in public during Ramadan and wearing appropriate, non-slim clothes on the highways.
Where to stay in Hurghada
Hurghada has a plethora of all-inclusive hotel options. In reality, the city has developed mostly via tourism, and it is a sprawling stretch of beaches, resorts, and hotels. To begin with, it is vital to understand that the option among beaches, virgin islands, coral reefs, and much more is enormous, and it is important to pick the region one chooses: it is appropriate to stay in Sekalla if one also desires nighttime to match the daily life with 24-hour activities. There are several hotels in this region that are suitable for families with children, and there is no lack of quality amenities. In El Dahar, for example, one might choose something calmer and more personal. The average nightly rate is 130 euros, and most facilities offer an all-inclusive policy.
Whatever option you choose, Hurghada is within everyone's budget and needs.