When to go to Jordan? That's good, that's the first question you have to ask yourself when you want to plan a trip anywhere in our beautiful land.
Yes, because while it is true that there are no longer any half seasons, it is equally true that every country has its seasonality. So let's respect it – if we only have vacations in August… peace. We go anyway!
Jordan is an incredibly fascinating country steeped in history: here are some of the world's most important and best-kept archaeological sites, such as those at Jerash, and one of the seven wonders of the modern world, Petra. As a destination, it is also perfect for adventure seekers, with the varied treks and hikes in the Wadi Rum desert, but also for those who like to relax, thanks to the outlets Jordan has on the Dead Sea and the Red Sea. But the question remains: when to go to Jordan?
Read also: Ouzoud waterfalls, how to get there?
Top tours of Jordan
The climate of Jordan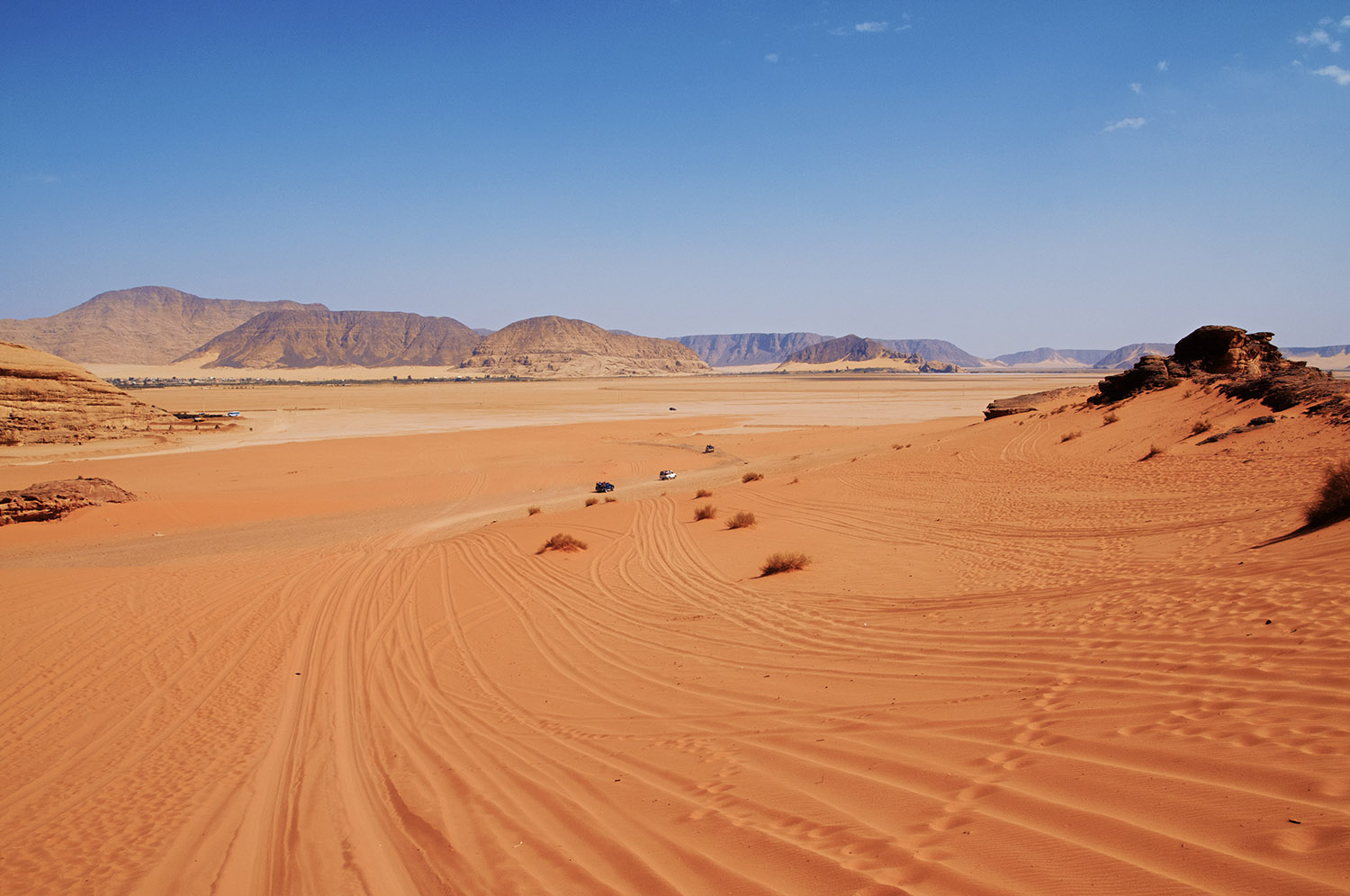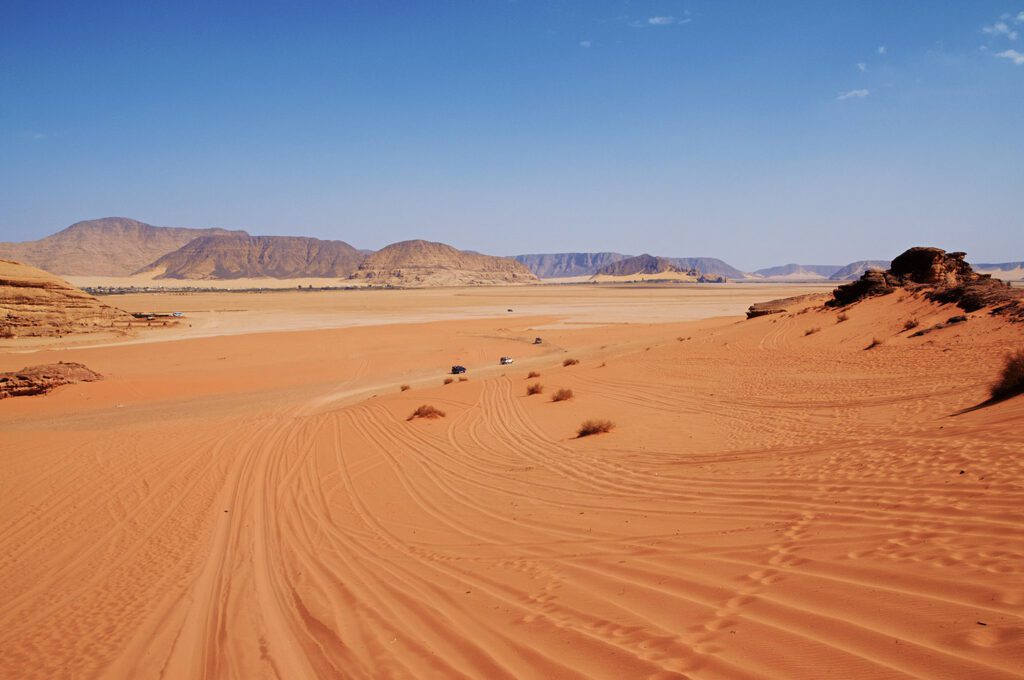 Jordan when to go: the best time of year
Let's not keep you too much on your toes and tell you right away that the best times to visit Jordan are spring and fall (those half seasons that no longer exist that we were talking about earlier!). Significantly, the months of April and May and September, October, and early November are considered the absolute best times to plan a trip to Jordan.
Why? This avoids the cold and rainy northern weather typical of winter and the exceptionally high temperatures of the summer months. Best of all, you can visit Jordan throughout these months, because virtually everywhere the weather is perfect and the temperatures pleasant.
Read also: Edinburgh, what to see in the Scottish capital
Jordan in winter
If you are traveling to the north of the country, it is best to avoid the winter months between December and March because they are the coldest and rainiest. If, on the other hand, you want to visit the southern desert-the area of Wadi Rum and Petra for that matter-winter can also be a suitable season: temperatures drop and are definitely more tolerable than in the summer months.
Jordan in the summertime
If your goal is to visit the Eastern Desert, the best time is summer, when temperatures are mild and definitely more livable than in the rest of the country. You can also add Amman and the Road of Kings to your itinerary, although the best seasons for these areas remain spring and fall.
If you can ill-afford the heat, avoid the summer months to visit Wadi Rum or Petra-here temperatures can reach as high as 45 degrees. If you cannot make other arrangements and still want to visit these incredible places, keep some simple rules in mind: avoid the hottest hours of the day for trekking or hiking, try not to do too much physical exertion, and always take plenty of water with you!
Read also: Best 9 things to do in Puerto Viejo: Costa Rica
Hiking
Jordan offers a wide variety of excursions and adventures. Keep in mind that some sites or hikes may not be accessible year-round. For example, if your goal is canyoning in Wadi Mujib, do not plan your trip in winter. Excursions here only run from April 1 to October 31.
If you want to go on a trekking trip-Petra has a variety of routes, as does Wadi Rum-the best months are April/May and September/October. This way you avoid the boiling temperatures of summer and the possibility of rain and the significantly lower temperatures of winter.
Jordan: what to pack
Let's start with the basic list-which let's face it, is good for any other trip. Never forget:
Passport
Jordan Pass (if you have decided to do it before you leave)
Italian driver's license (you don't need to do an international driver's license)
photocopy of your documents (which you never know)
small medi-kit with all the medicines you use routinely (with special attention to milk enzymes and digestive medicines – again, you never know)
Insect repellent and/or mosquito repellent
Sunglasses, sunscreen and hat (because we like the sun, but our skin more)

Let's talk about clothes: what to bring? After reading our advice on when to go, the solution is pretty obvious: light and breathable clothes in summer, heavy but practical clothes for winter. Even in summer, it is still good to bring a sweatshirt or jacket for nights in the desert, where the temperature range is felt quite a bit. Essential then is to have comfortable shoes for walking around town and hiking, and don't forget a bathing suit at home for beach days.
Put a scarf or keffiyeh in your backpack – or buy them directly at your destination, to have a souvenir of the trip that always comes in handy later! You will need them in the desert, to protect your face from the sand, and also to visit holy places in case you are not dressed appropriately. Remember that you are visiting a Muslim country and the culture and traditions are different from those in the West: it is good to respect them, so it is best to avoid too low-cut or skimpy clothes.