Puerto Viejo welcomes you with beautiful beaches, thick woods, plentiful animals, and a relaxed attitude. This Caribbean-style seaside hamlet in Costa Rica's southeast is one of those amazing spots where you wind yourself spending longer than planned. Spend your days drinking coconuts on secluded beaches, watching wild sloths or monkies, tasting raw chocolate, and exploring tiny wayside eateries by bike. Discover the 9 things to do in Puerto Viejo.
9 best things to do in Puerto Viejo.
There aren't many things to do in Puerto Viejo de Talamanca, but that's part of its charm. It's all about taking a step back, relaxing, and soaking up the Caribbean spirit of Costa Rica.
1. Jaguar rescue center: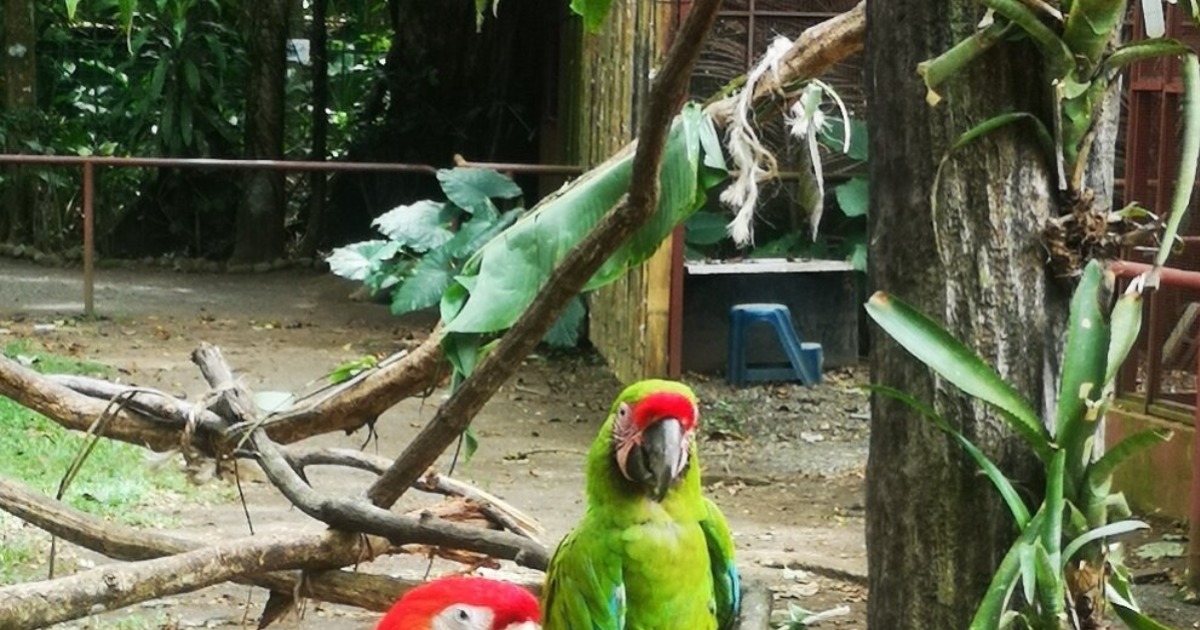 The Jaguar Rescue Center provides a temporary or permanent home for animals who are sick, wounded, or orphaned. The majority of the animals that have been brought here have been electrocuted by power wires, bitten by cats or dogs, or injured by automobiles. It's a park with sloths, many birds, monkeys, and even a margay cat! There are also several wild creatures in the forests.
The backstory of the facility is amazing! The owner and her boyfriend (both veterinarians) came to Puerto Viejo as European tourists when the town had just four eateries. A local was aware of their positions and brought in what he believed was a newborn jaguar but was really an ocelot! When word got out about the 'Jaguar Rescuers' (thus the moniker), people began bringing in animals. As a result, thankfully, there are no wounded jaguars in the center.
Tours of the Jaguar Rescue Center:
Every morning (there are two-time slots), the center provides fantastic informative tours in which they tell you everything about the animals, their development, and the errors they made and learned from along the road. They had to grow and develop, but they are today one of the world's top animal centers. Most animals are free to wander about in the afternoon (after the excursions). You can check availability for a tour of Viator from Limon below:
The proceeds from your admission ticket will be used to feed the animals and cover regular park expenses. Everything else is handled by wonderful volunteers from across the globe.
General Guidelines:
Be advised that you cannot handle or touch any animals during a tour, particularly those in rehabilitation who need to avoid human contact. You are not permitted to photograph or take selfies with the animals. Finally, you are not permitted to engage with them. For example, you may catch their attention by creating noises.
2. Bicycle around Puerto Viejo.
Take a break from the hustle and bustle of city life and unwind in this Caribbean village. The finest thing to do in Puerto Viejo is to explore the town by bicycle or electric bike, which is the most pleasant method to do it. Cruise around the beautiful palm-tree-lined streets and beaches, or look for wildlife like sloths, toucans, and monkeys on the side of the road. The roads are spanking new and bike-friendly, with a maximum speed limit of 50 km/h for automobiles.
There are numerous excellent boutique stores, restaurants, and possibilities to rent (electric) bicycles inside the little hamlet of Puerto Viejo. The Caribbean flavor is evident in the cuisine, the scent of the pot (even though it is illegal), and the lively Rastafarian culture. Just after dusk, the beach shacks in town have a great feel.
Wildlife at Puerto Viejo: It's possible to come across a sloth on the road. It is critical not to touch the sloth since any human contact might induce a heart attack. Please request that all vehicles stop and wait for it to move, or pick a large branch so that it can grip onto it and you may move it. Please contact the Jaguar Rescue Centre if you have any animal difficulties.
3. Parque Nacional Cahuita.
The adjacent Cahuita National Park is a fantastic thing to do in Puerto Viejo. It's a protected region with a beautiful rainforest, beach, and coral reef. Walk the simple walk that winds along the beaches of the park to witness animals such as raccoons, sloths, and monkeys. Because the walk is around 8 kilometers long, bring water in a refillable bottle.
The park is 20 minutes away by vehicle or bus, and 45 minutes away by bicycle. Spend the full day in the park and go for a swim anytime you like.
The park is free to enter, however, a gift of 3000 Colones ( 5 USD) is required to help keep it running. Please keep in mind that this is one of Costa Rica's few free parks, thus donations are required. A guided trek is an excellent way to see more animals.
4. Manzanillo.
Manzanillo is a little fishing community tucked away inside the Gandoca-Manzanillo National Refuge. It is the final village in the Limon province where the road practically ends. It then becomes a national reserve before reaching the border with Panama.
Wander along Manzanillo's never-ending beach, Playa Grande, with its famed shipwreck, and sometimes glimpse huge groups of pelicans passing past.
The area is around 13 kilometers from the town of Puerto Viejo and is a perfect place to stay if you want to get away from the crowds and visit some fantastic eateries.
Ara Manzanillo:
Make a stop at Ara Manzanillo on your route to Manzanillo town. It's a breeding initiative for the Green Macaw, which is native to Costa Rica's Caribbean coast. The Scarlet Macaw, on the other hand, is found on the country's Pacific coast. Unfortunately, Green Macaws are very rare in the wild, and Ara Manzanillo's breeding effort aims to alter that. This initiative, like the Jaguar Rescue Center, is totally dependent on volunteers.
5. Go on a Chocolate Adventure.
Cacao grows well in the Caribbean side of the nation, hence Puerto Viejo is renowned for it. Join a tour to understand how cacao is grown, dried, and finally turned into chocolate. Did you know that the cacao berry that surrounds the bean is really rather sweet and tasty?
A chocolate tour would be incomplete without a sampling opportunity. Cacao should be ground into chocolate flakes and mixed with anything you choose. Put your palate to the test by combining pure chocolate with fruits such as mango, banana, ginger, or nutmeg. A delectable experience!
In Puerto Viejo, there are two noteworthy tours: Cacao Trails and Caribbeans Chocolate Tour. We took the Chocolate Trails trip and saw wild Capuchin monkeys and sloths while exploring the cacao plants. Check out the same tour we did here.
6. Punta Uva.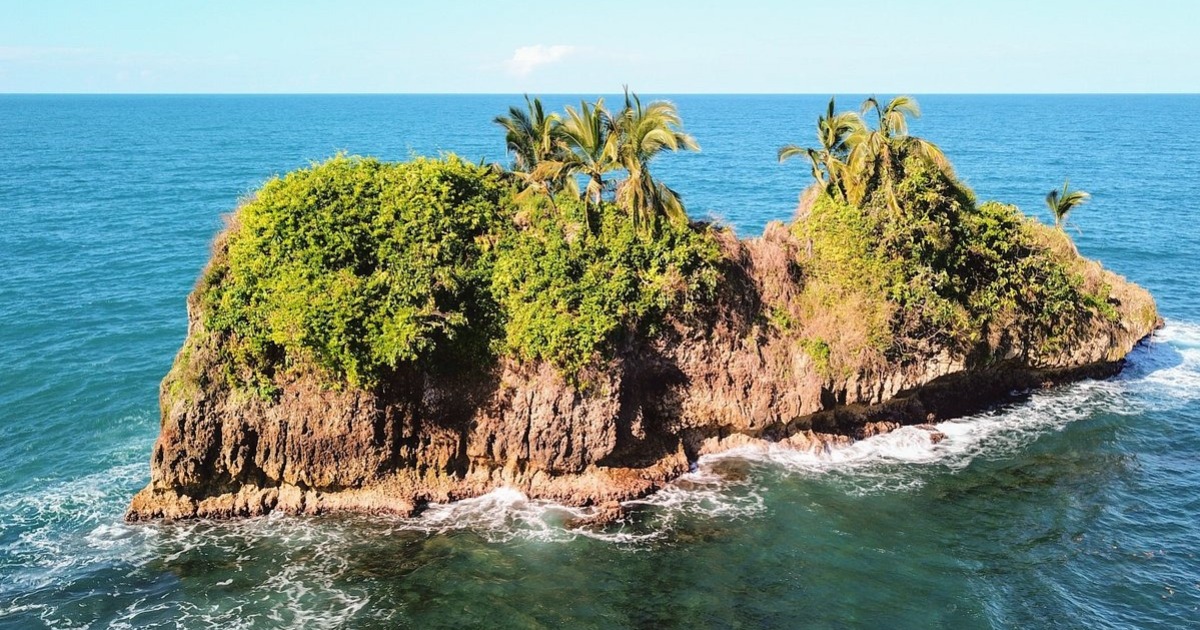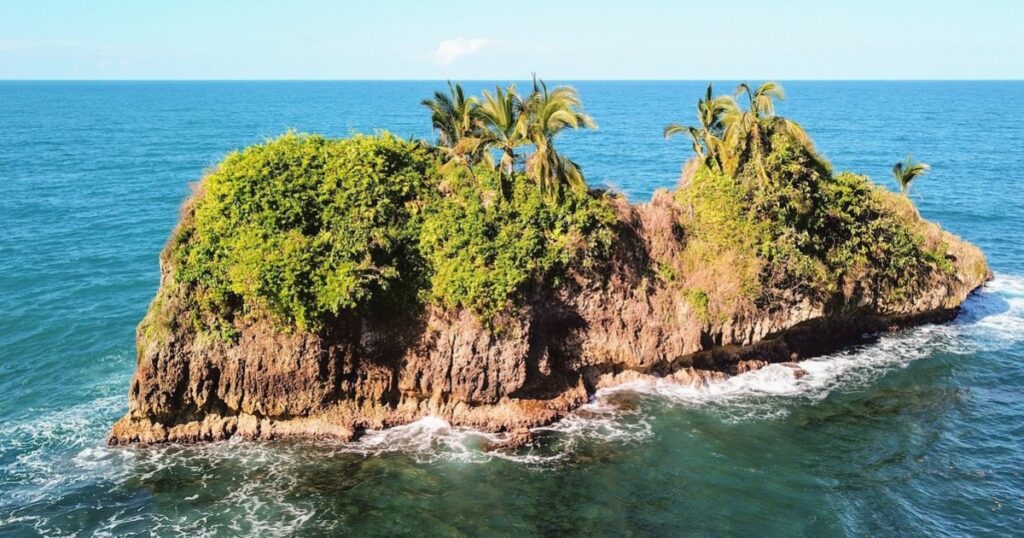 Puerto Viejo is home to some of Costa Rica's top beaches. Punta Uva, on the other hand, has to be the nicest beach of them all! Palm palms hang over the brilliant blue seas on the lovely white sand beach. Punta Uva is located around 8 kilometers from town, in the same direction as Manzanillo. Please keep in mind that the beach is divided into two sections, with this one being the greatest.
The beauty of Costa Rican beaches is that due to rigorous rules, it is impossible to establish property on the beach. Furthermore, private beaches are illegal under the law. This implies that no hotel or resort is permitted to own a beach, therefore the beach is open to anyone!
Kayaks Punta Uva:
Rent a kayak at the beach and paddle down the river at Punta Uva if the sea is calm enough. The river flows towards the forest, leaving you alone on the water, observing wildlife from your kayak.
7. Playa Puerto Viejo.
Playa Puerto Viejo is a great alternative to the magnificent white and black sand beaches that are located outside of town (Chino Beach). There are fantastic beach shacks like Pirata Tike Bar and Grow Restaurant, and the beach itself is modest but beautiful, with soft sand and palm palms. The sea is calm and safe for swimming since natural rock pools block up the waves. There's also a boat for floating about in and diving off of.
8. Check out the BriBri Waterfalls.
The BriBris are native Costa Rican people that make their home in the mountains near the country's border with Panama. They've got their own tongue and are active in efforts to save their heritage. One may drive down to this spot and take a guided tour of the several waterfalls and the nearby BriBri town. You can reach there in around 25 minutes in a car during the dry season without a four-wheel-drive vehicle.
9. Puerto Viejo, Costa Rica, is a great place to go surfing.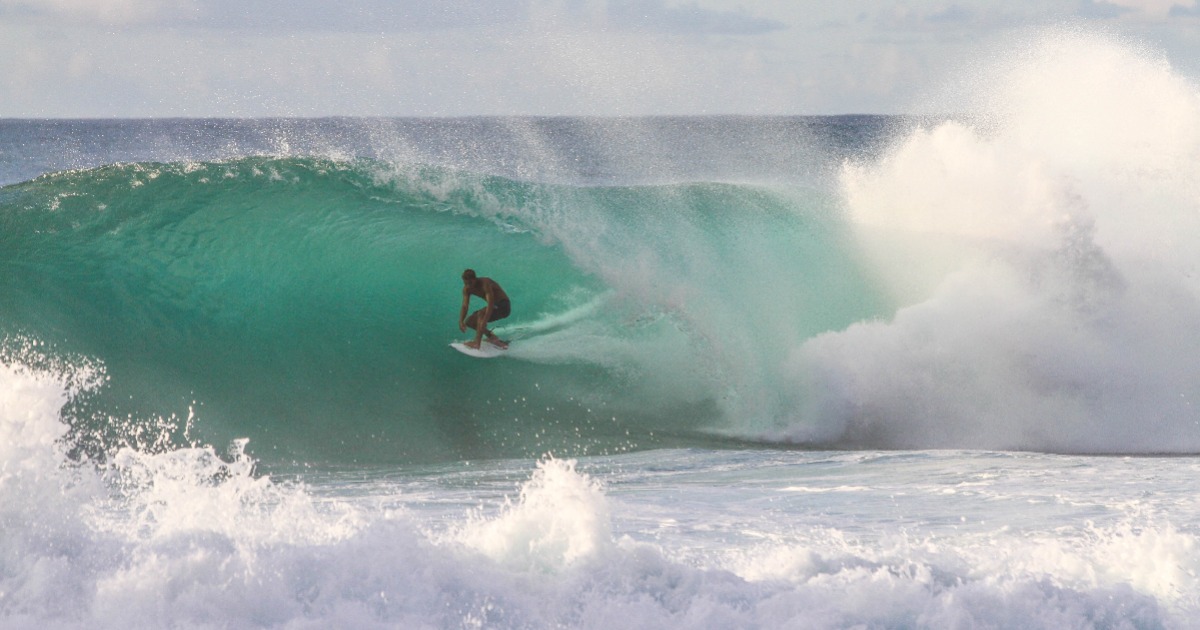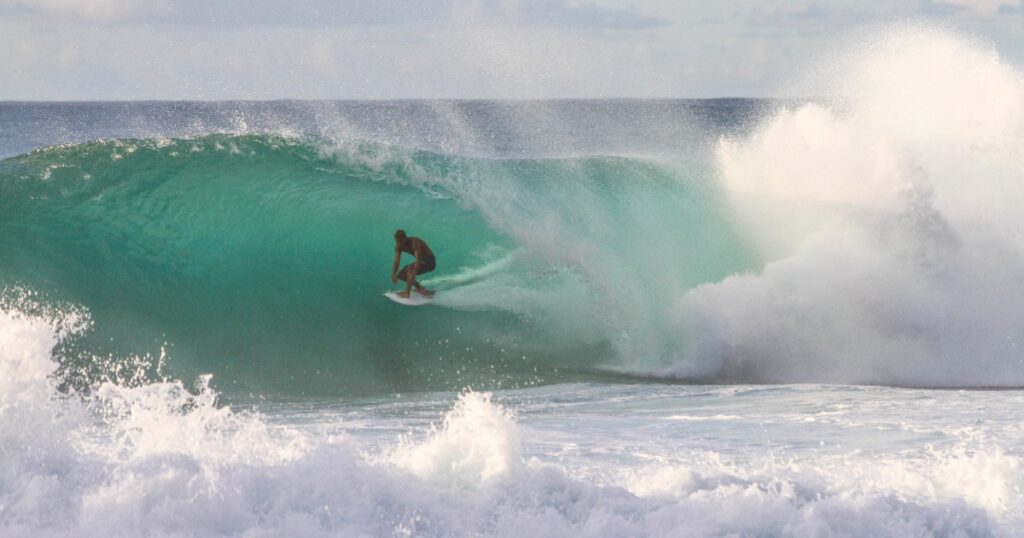 Surfing is a must when the weather is warm and the music is reggae. Puerto Viejo, on the Caribbean side, does not get surf all year round like Santa Teresa, on the Pacific side. Instead, the best time to surf at Puerto Viejo is between the months of December and March, when the waves are often very large. While Playa Cocles is where most surf lessons take place, there are other beaches that are suitable for surfers of varying skill levels. However, even the most experienced surfers will find that most of Puerto Viejo's waves are out of their league.
Excellent Dining Options in Puerto Viejo.
The Caribbean side of Costa Rica has its own unique cuisine that differs somewhat from the rest of the country. Those on a budget will appreciate the variety of hip and delicious Jamaican-themed shacks. In particular, we loved:
Grow (A selection of good cuisine just near the shore) (A variety of tasty food right along the beach).
GypseaCafe (Amazing breakfast and lunch) (Amazing breakfast and lunch).
Pulcinella Pizza (Best pizzas in town).
Surfer of the soul (Delicious burgers, many veggie options).
Bread and chocolate (Lovely bakery).
Port Vell (delicious sandwiches).
Jammin (Vegan, Jamaican) (Vegan, Jamaican).
Soda Shekina (renowned for its Costa Rican cuisine!).
The Gustibus (Bakery – Cheap and huge portions).
Como en mi Casa – Art Cafe (Delicious sandwiches).
Puerto Viejo Accommodations.
Enjoy everything that Puerto Viejo has to offer over the course of two nights. Look for lodging near the center of town if you value convenience and can stand to hear some traffic noise. Alternatively, you might camp or stay in a hotel near the beach and the forest anyplace along the route that connects Playa Cocles and Manzanillo. Because of the dispersed nature of both the attractions and the dining options, the best way to see everything is on two wheels. Here are some hotels to check in:
Sites for camping around Puerto Viejo.
Planning a camping trip to Costa Rica? There are a lot of great places to set up camp nearby. Check out the following:
Camping Arrecife.
Olguita's Place.
Rocking J's Camping on site.
How to Travel to Puerto Viejo.
Getting to Puerto Viejo takes a bit longer than most other places in Costa Rica. It's around 40 minutes from the Panama border and 4.5 hours from San Jose.
Using a car:
When flying into San Jose, it takes around 4.5 hours to drive to Puerto Viejo. A freshly paved road is excellent news. The roads were also recently enlarged to four lanes, which we appreciated. There are some rough spots on the road as you get closer to Puerto Viejo, and there's a particular bridge you should take very cautiously to prevent dings and scrapes. A 44 is unnecessary, however, a vehicle with high ground clearance is helpful in avoiding accidents.
Using Public Transportation/Shuttle Bus:
MEPE, a bus operator, runs many times a day between San Jose and Puerto Viejo de Talamanca. The bus ride lasts 5 to 6 hours. Because there are towns with similar names, you must ensure that the bus travels to Puerto Viejo de Talamanca.
You may also take a minivan with Interbus or one of the other operators.
How to get around Puerto Viejo.
Puerto Viejo is one of the most accessible communities in Costa Rica. Bicycles and electric scooters are the primary modes of mobility in town, and they are also the most convenient. E-scooters may be rented for $40 USD per day. All of the activities of Puerto Viejo are concentrated on a single long street, with a maximum bike duration of 45 minutes.
Your Puerto Viejo Budget.
Puerto Viejo is less expensive than busier destinations like Uvita or Santa Teresa. Lodging will cost between $20 and $250 USD each night, and a meal will cost between $6 and $30 USD. Most tours charge a nominal admission fee or a contribution. It should be noted that tap water in Puerto Viejo is safe to drink.
Excellent financial advice! Costa Rica's currency is the colones. By changing your own local currency to Colones using a Wise card, you may save a lot of money on exchange costs. You may use that card to withdraw Colones from ATMs in Costa Rica and pay with it at almost any store. Some establishments charge in USD by default, however charging in Colones can drastically reduce your overall price. Get your free Wise card here!
When is the best time to visit Puerto Viejo?
The Caribbean coast of Costa Rica has a distinct season. Puerto Viejo is best visited from February to April and August to October. We went in early January, though, and enjoyed great sunny days with a couple of gloomy afternoons. The average year-round temperature is about 30 degrees Celsius, with lows in the 20s at night.
Check out tours in Costa Rica: