Although many people have the misconception that Morocco is a huge, desolate desert, the reality is that it is home to numerous lush forests and waterfalls. While it is true that the nation's southern region is largely desert, the northern region is significantly greener. The Ouzoud Waterfalls are one of Morocco and North Africa's most gorgeous and breathtaking waterfalls. The 150-km drive from Marrakech is absolutely worthwhile because it is tucked away in the High Atlas Mountains.
About the Ouzoud waterfalls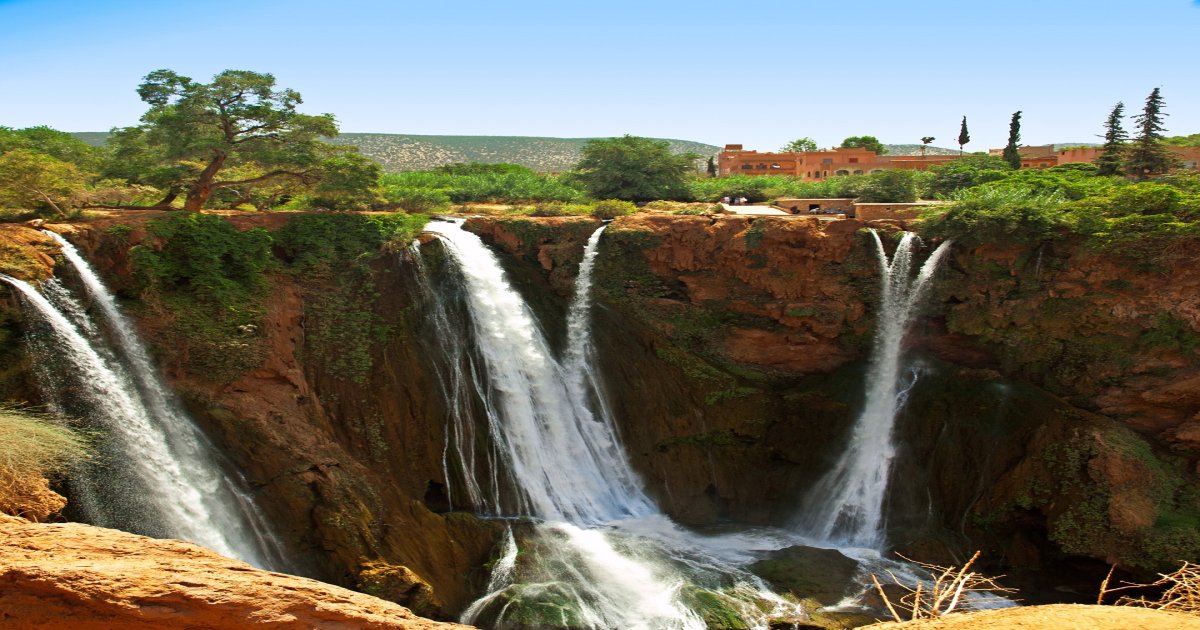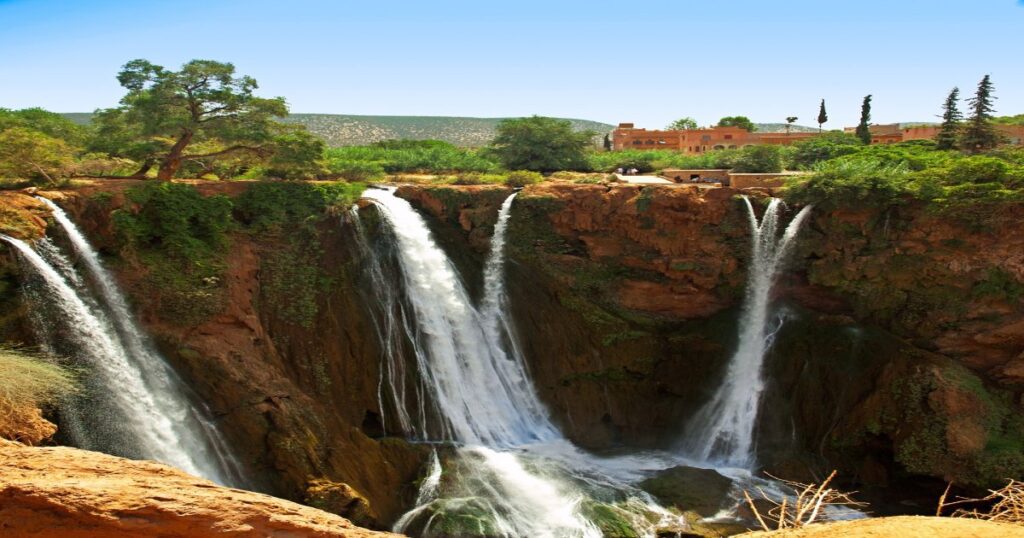 The Ouzoud Falls, also known as the Cascades d'Ouzoud, has a height of 110 meters, placing them as the second-highest waterfall in all of Africa. It's one of the most popular tourist spots in Morocco and a popular photographic location. It is perched above Morocco's Azilal area and looks down on the Tanaghmeilt town. El-Abid River, also known as the "Slaves' River," is where the waterfalls discharge. It was said that the name "Ouzoud" from Berber for "the act of grinding grain." It seems that many of the structures there were grinding mills, which possibly used the power of the river.
The walkway is shaded by hundreds of olive trees, making the stroll down to the base of the falls extremely comfortable. Twelve historic, tiny mills that are still in operation are located at the summit. At the Ouzoud Falls, the friendly monkeys hanging about you on the branches are a pleasant surprise. Despite being wild, the monkeys of Ouzoud like playing with tourists, particularly if they offer goodies. It is extremely possible that these wild creatures would leap on and cling to the visitors' arms or legs right away because of how comical they are around people. Numerous restaurants with stunning views of the Ouzoud falls are located close by.
How to get there?
All seasons are suitable for visiting Ouzoud Falls. Summer is the greatest season to visit if you wish to swim in the pools at the base of the falls even though it is considerably crowded then. Typically, there are a lot fewer tourists and a lot more water throughout the winter. Do you want to go there at a decent price? Book your tour here on Viator now!