Look no farther than Mahdia in Tunisia for a true hidden treasure. You'll feel like you've discovered a hidden paradise in this little coastal city, which is home to a rich history, beautiful beaches, and a relaxed attitude.
Mahdia is a great place to visit whether you're interested in history, the beach, or just want to get away from the throng. Mahdia's rich history is one of the city's best features. The Fatimids established the city in the 10th century, and it served as a major seaport and commercial hub for centuries. The old town with its imposing defenses and historic remains is open for exploration today.
But Mahdia is more than simply a city stuck in the past; it's also a bustling, cutting-edge vacation spot with lots of exciting activities. Mahdia is plenty of exciting activities, from swimming in pristine seas to trying out the local food.
History Of Mahdia Tunisia
Mahdia, Tunisia, has an extensive cultural past and several notable monuments that you will enjoy exploring. Mahdia used to be a prominent commercial and cultural hub of the Mediterranean. The Fatimid dynasty established it in the 10th century; the Aghlabids, the Zirids, and the Abbasids all afterward governed the region.
Mahdia rose to prominence as a cultural and intellectual hub during this period, with its many institutions, libraries, and mosques drawing visitors from all over the world. The Great Mosque of Mahdia, erected in the 10th century, is widely regarded as one of the best specimens of Islamic architecture in Tunisia. There is a spacious courtyard in the middle of the mosque that is enclosed by a series of arches and columns. It also has a gorgeous minaret that looks out over the city and the water.
The Ottomans constructed the Borj el-Kebir stronghold in the 16th century to keep enemies out of the city. Mahdia is home to a number of excellent museums that may enlighten you about the city's rich past. The Mahdia Museum, situated in the historic district, showcases the culture, history, and customs of the city. Another fantastic alternative is the Museum of Popular Arts and Traditions, which showcases traditional Tunisian apparel, jewelry, and handicrafts.
You'll be ready to unwind and take in the sights and sounds of Mahdia after you've finished learning about the city's fascinating past. But, where should one stay in Mahdia, Tunisia?
Where To Stay In Mahdia Tunisia?
There are a variety of nice places to stay in Mahdia if you want to relax and unwind. There are several hotels along the coast, and many of them have breathtaking views of the Mediterranean. You can relax and enjoy your stay without worrying about any hidden costs at most of these hotels since they provide all-inclusive packages.
Luxury accommodations in Mahdia:
Iberostar Selection Royal El Mansour: It is situated in Mahdia, on the shores of the Mediterranean Sea. It has a Thalassotherapy spa, an outdoor pool, and luxurious 5-star rooms. The air-conditioned, satellite-TV-equipped, Internet-connected guestrooms of the Iberostar Selection Royal El Mansour all include private balconies.
Dar Jamila: Dar Jamila offers rooms in Mahdia with a garden, free private parking, a communal lounge, and a patio. The property is located 300 meters from Corniche Mahdia Beach.
Affordable accommodations in Mahdia:
Immeuble l'Espadon: Located a short distance from Mahdia Beach, Immeuble l'Espadon have city views from their balconies and terraces. Private parking and wireless internet access are provided at no extra cost. They maintain a 24-hour reception desk.
Mahdia – Baghdadi – Laourient Apartments, restaurant, café: It is located 700 meters from Mahdia Beach and provides lodging, a restaurant, a bicycle rental facility, a garden, and a terrace. This apartment hotel has free Wi-Fi and a private parking lot.
You can look for more options here:
You may also opt to stay in a guesthouse in Medina and experience genuine Tunisian hospitality.
In whatsoever part of Mahdia you choose to stay, you'll have a great time. The BeachfrontAff hotels are the best option for a relaxing and comfortable vacation. The guesthouses in the Medina are the best option if you want a genuine taste of Tunisia. You'll have the freedom to experience everything that Mahdia has to offer regardless of your decision.
The next step, after deciding where to stay in Mahdia, is to discover the city's many attractions. Mahdia is a city full of exciting activities, such as swimming in the Mediterranean's pristine seas and touring the city's old ruins. Get ready to see the wonder of this Tunisian treasure!
What To Do In Mahdia Tunisia?
Are you prepared to be enchanted by this picture-perfect seaside village? In Mahdia, you can select from a wide variety of exciting attractions.
You can start your exploration of the area by strolling around Medina, the historic district. The area is a labyrinth of winding alleyways filled with local stores, restaurants, and brightly painted homes. Don't leave without photographing the historic city walls and the breathtaking coastal vistas.
Get out on the water for some thrills if you're in the mood for some excitement. Some of the greatest places to go diving or snorkeling in all of Tunisia can be found in Mahdia. You will be amazed by the clarity of the water and the variety of marine life. Kite surfing, windsurfing, and paddleboarding are also available. And if you're not into water sports, you can always go horseback riding, quad biking, or playing some golf to pass the time.
As the sun sets, go to the port for a bite to eat and a view of the water at one of the numerous waterfront eateries. Mahdia's easygoing atmosphere makes it a great place for a couple's night out or a family vacation.
When Is The Best Time To Visit Mahdia Tunisia?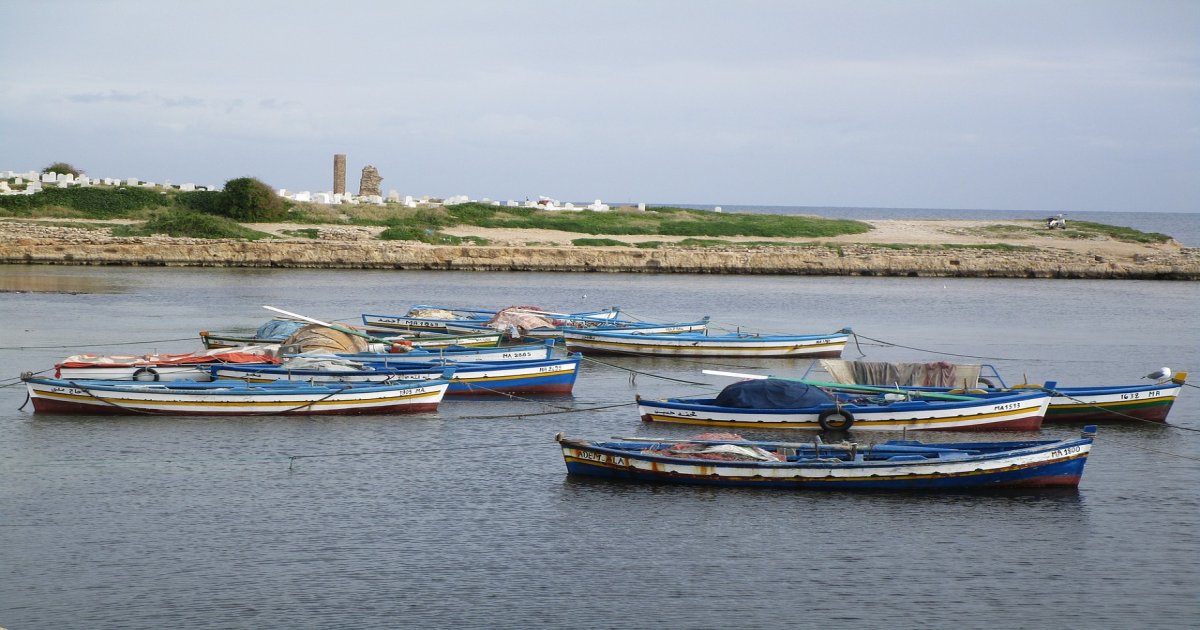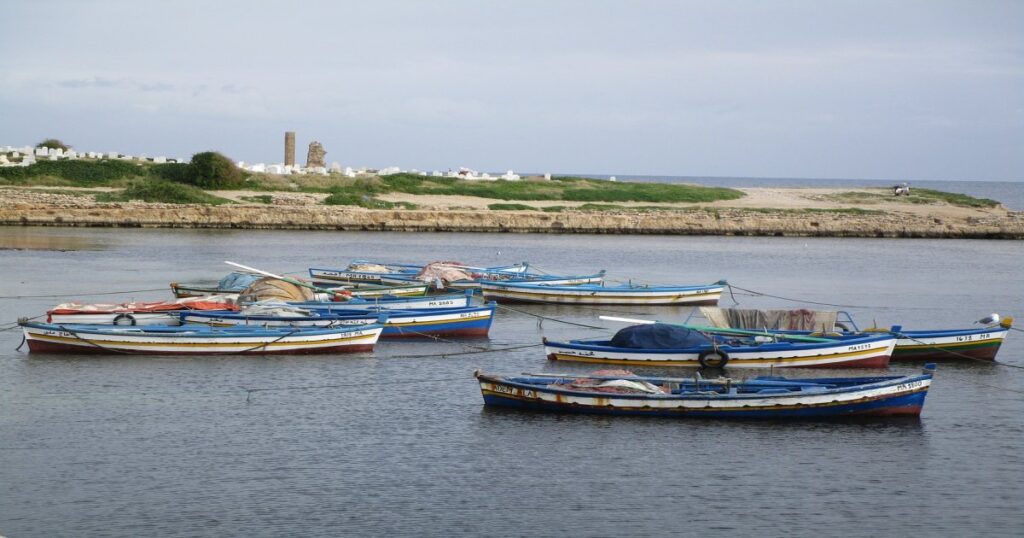 Are you preparing to visit Mahdia? Wondering what time to leave? Let's find out when people flock to this seaside resort the most.
Between April and November is when most tourists visit Mahdia. The weather is nice and bright and the water is quiet during this time. Enjoy water sports like windsurfing, kiteboarding, and snorkeling, as well as relaxing on the sandy beaches and swimming in the pristine seas.
If you want a less crowded and more calm vacation, the months of December through March are the best time to visit Mahdia. It may be colder and rainier than usual, but that won't stop you from enjoying the sights, sounds, and tastes of this true Tunisian town.
When you should go to Mahdia depends on what you want to get out of your trip. Mahdia is a great place to visit whether you're looking to relax, try out some water sports, or learn about the history of the area. Get ready to be enchanted by the splendor of this Tunisian treasure by packing your luggage now!
Conclusion
Mahdia is a fantastic place to visit for a variety of reasons, including its stunning scenery, rich history, and welcoming people. It doesn't matter what time of year you come, this lovely Tunisian city has something exciting going on. Mahdia is a great destination for those who want to relax on the beach, learn about local history, or sample some fantastic food.
Go to the Mahdia Museum if you're interested in learning about the region's past. There are exhibitions and relics from the city's past on display there. The Great Mosque of Mahdia is another must-see site since it is a magnificent example of Islamic architecture that has survived the test of time. And don't leave without wandering the narrow alleys of the historic district! You may discover local restaurants, cafés, and marketplaces offering souvenirs and art here.
Vacationing in Mahdia isn't complete without hitting the beach. Mahdia Beach is a favorite destination for sunbathing, swimming, and other aquatic activities. It's not hard to understand why, what with the pristine seas and powdery white sand. And if you want some peace and quiet, Boujaffar Beach is only down the road. Relax in the calm, and take in the breathtaking views of the Mediterranean from here.
Real also: Tunisia currency, what to know about the Tunisian Dinar.