Are you looking for the best time to visit Key West in Florida?
The best time to visit the stunning island of Key West varies according to a number of variables. Key West has a tropical climate that makes it pleasant all year, although there are definitely better seasons to come than others. Warm and comfortable weather from the middle of December and the middle of April makes for peak season, which is also the busiest and most costly time of year.
Conversely, although winters tend to be colder and drier, summers may be hot and humid with occasional rain showers.
This article will help you choose the best time to visit Key West in Florida.
Key West In Summer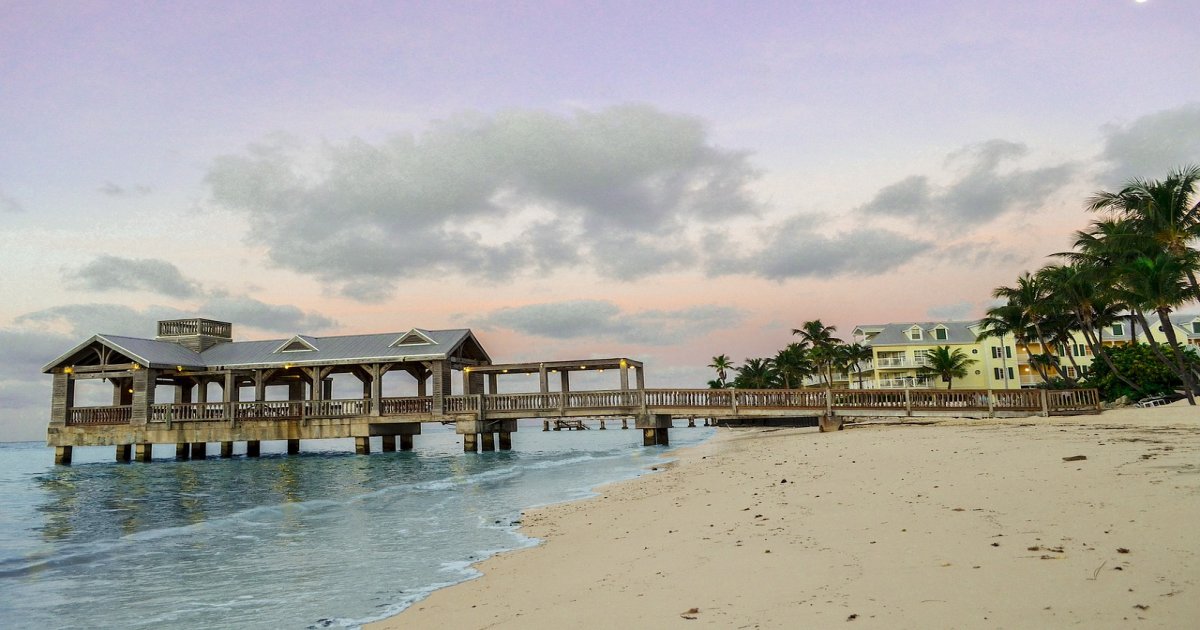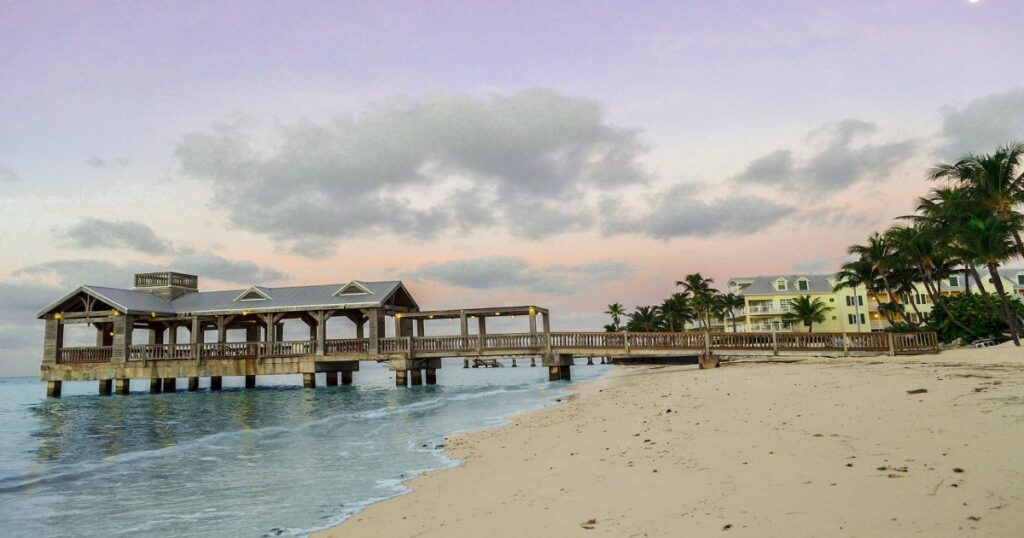 From June through August, the average temperature is a comfortable 89 degrees Fahrenheit (32 degrees Celsius). In June and August, precipitation approaches five inches (127 mm), but by September, it has dropped to roughly three inches (91 mm).
Those who like the comfort of a warm sea will be pleased to know that the ocean temperature reaches an average of 86 degrees Fahrenheit (31 degrees Celsius) in June, making it one of the finest months to visit Key West for swimming, snorkeling, and scuba diving.
Taking the boat to Dry Tortugas National Park and paddling or kayaking into the wilderness is a great way to spend the summer.
June marks the beginning of the region's stormy summer months. Midway through August is often when summer storms are most likely to occur.
Key West In Fall
Typically, September's highs are about 88 degrees Fahrenheit (31 degrees Celsius), with temperatures decreasing to 84 degrees in October and 80 degrees in November. The rainiest time of year, autumn sees an increase in precipitation.
On average, September receives around six inches (152 millimeters) of precipitation. Average precipitation decreases from October to November, from 4.4 inches (112 mm) to 2.9 inches (74 mm).
Visit the Key West Aquarium, the Key West Museum of Art & History at the Custom House, or the Mel Fisher Museum, which is famous for its collection of gold coins and other items salvaged from shipwrecks if the weather forecast is for rain throughout your day in Key West.
Stop by a local cafe for some Key lime pie and a meal of stone crabs (the season opens in the middle of October), pink shrimp, and other local specialties.
Key West In Winter
During the winter, Key West benefits from a mild sea breeze that makes the air crisp and invigorating. Flowers and swinging palm trees provide color and life to the streets. Walking through downtown Key West on a bright winter day is like nothing else. The sun bounces off the water and lights up the streets.
Key West is especially beautiful in the winter months of December, January, and February. Highs typically hover around 75 degrees Fahrenheit (24 degrees Celsius), and annual rainfall totals around 1.8 inches (46 millimeters).
The weather is perfect for exploring the island by bike, strolling around the historic neighborhood, and climbing the Key West Lighthouse. Wearing a wetsuit is recommended for snorkeling and scuba diving Key West's amazing reefs due to the water temperature range of 69°F (21°C) to 72°F (22°C).
Key West In Spring
In the spring, Key West is at its most pleasant and welcoming. As the days warm up, they become ideal for outdoor pursuits. Around this time, the ocean water is at its warmest, making it the perfect time to visit a tropical forest or botanical garden. Slightly more rain is expected, although the sun will still shine for a good portion of the day.
One of the greatest seasons to visit Key West is during the spring, namely in the months of March and April. The average high in March is 79 degrees Fahrenheit (26 degrees Celsius), rising to 82 degrees Fahrenheit (26 degrees Celsius) in April and 85 degrees Fahrenheit (29 degrees Celsius) in May.
Rainfall averages roughly 3.5 inches (89 mm) in May, up from an average of 1.8 inches (46 mm) in March and April. Ocean temperatures rise from roughly 75°F (24°C) in March to 83°F (28°C) in May.
With beautiful white sands and turquoise seas, the beaches entice visitors to take a break from their busy lives and relax in the sun. Key West in the spring is a lovely spot to unwind and enjoy the state of Florida. This time of year is ideal for vacationers who want to get away from it all without missing out on Key West's attractions.
When Is Rainy Season?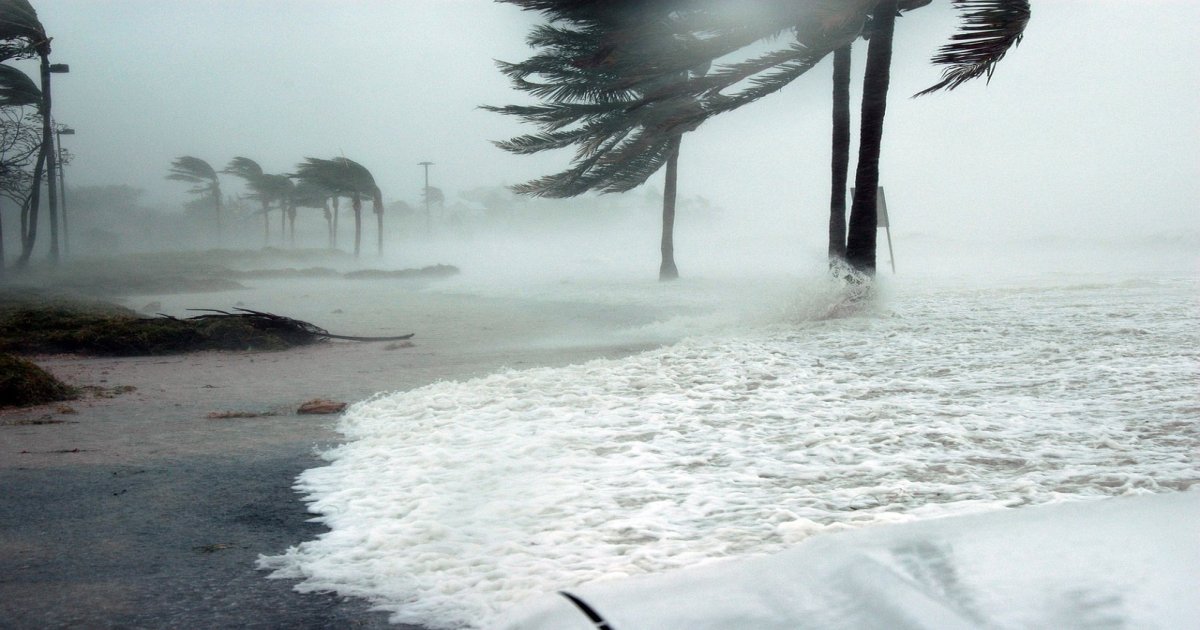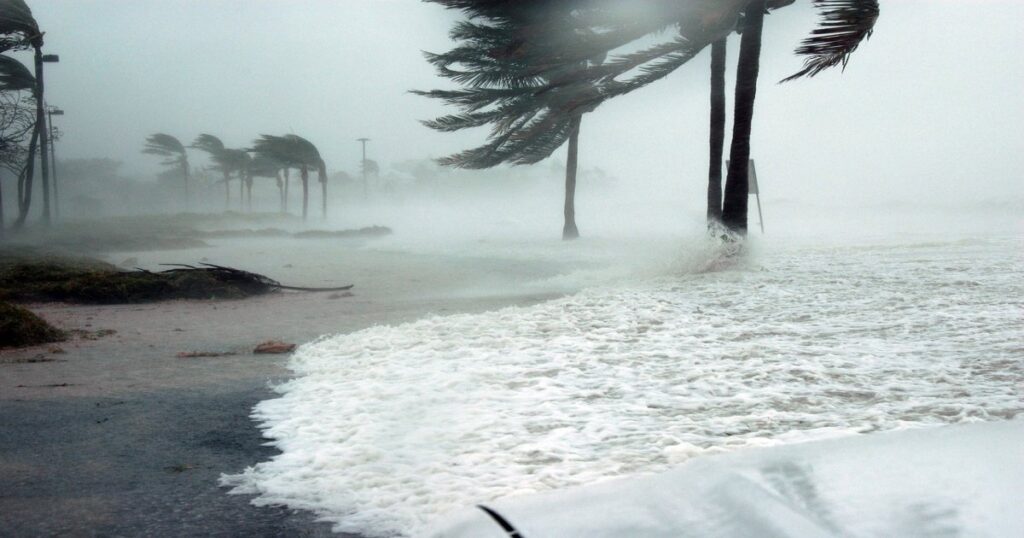 The rainy season in Key West starts in May and lasts until the end of the month.
Despite the fact that hurricane season continues into November, precipitation typically decreases to 2.9 inches (74mm) on average.
When Is High Season?
December through April is Key West's peak tourist season. The average temperature is 75 degrees Fahrenheit, and there are few clouds in the sky at this time of year, making it ideal for outdoor activities. During this season, there are also several festivals and activities for guests to enjoy. This is also when demand for lodging is at its peak, making hotel rooms more expensive.
Traveling to Key West in late November or early December is perfect for anyone looking to save money without sacrificing the wonderful weather. These months have warm temperatures and are a good time to visit if you want to escape the crowds and higher prices of the busy season. Furthermore, there are still many exciting things for guests to do.
When Is Shoulder Season?
Between May and August, Key West experiences its shoulder season.
When traveling, the shoulder seasons are the perfect time to save money on flights and lodging without missing out on any of the fun. Since there will be fewer people around, you won't waste time waiting in line or feeling crowded out on your trip.
Also, the weather is ideal, neither too hot nor too cold, so vacationers may take advantage of all the outdoor pursuits without any discomfort. Additionally, tour providers and activities that are often booked up well in advance during peak seasons have more availability.
Shoulder season in Key West is perfect for all kinds of vacationers, regardless of interests or means. Now is the perfect time to arrange a vacation to the south because of the reduced rates on transportation and lodging, fewer people, pleasant weather, and increased availability of excursions and activities.
When Is Low Season?
The months of September through November are Key West's off-season. The greatest precipitation and storm activity occurs in September and October. By November, the rains had subsided and tropical storms are less likely to form.
Conclusion
In summary, Key West is an excellent holiday spot for groups of people seeking adventure and relaxation. It's simple to see why this tropical paradise is so well-liked, with its outstanding attractions, tasty restaurants, and reasonable rates.
In the winter, when temperatures are warmer and crowds are lighter, it is the ideal time to take the short journey from Miami. Therefore, if you're planning a vacation to Key West, don't forget the sunscreen and get ready for a once-in-a-lifetime adventure!
Read also: Caladesi Island, where to stay and what to do.