Here on the Calle Ocho Walk of Fame, you'll find a bustling and exciting community. This famous street in the middle of Miami's Little Havana district is a showcase for Latin American art and entertainment.
The rich history and the stars that adorn the sidewalks in recognition of renowned personalities who have made major contributions to the Latin community will fascinate you as you take a stroll along this well-known thoroughfare.
Explore the lively Calle Ocho Walk of Fame and take in the exciting atmosphere. Let yourself get carried away by the infectious beat of the Salsa music that permeates the room. Here, you may let your hair down, surrounded by bright lights and pulsating music that will kindle a fire in your soul and make you want for independence.
The Calle Ocho Walk of Fame is an extraordinary trip into the heart and soul of Latin America, whether you're a lover of Latin music, a history buff, or just looking for a one-of-a-kind cultural experience. As you explore the wonders of this otherworldly location, you can expect to be enchanted, amused, and inspired.
History And Background Of Calle Ocho Walk Of Fame
The Calle Ocho Walk of Fame was established in 1992 on Calle Ocho in Miami's Little Havana district to recognize the achievements of Cuban Americans. This colorful and well-known walkway celebrates the Cuban heritage of Miami.
As you take a journey along the Walk of Fame, you'll be reminded of the lives and contributions of famous people from many walks of life, including the arts, sports, and politics. This is a celebration of their tenacity, will, and undying spirit as they worked to achieve the American dream.
Each star on the street honors a revolutionary whose impact was permanent. The Walk of Fame honors not just people who have gained fame and fortune for themselves, but also those who have opened the way for other people, such as Celia Cruz and Gloria Estefan, and Jose Marti and Cesar Chavez. Walking beside them, you can't help but be moved by their courage and determination to follow their ambitions despite the many challenges they've faced along the way.
Freedom is within reach, and the stars of Calle Ocho are a constant reminder that anything is possible with hard work and dedication.
Location Of Calle Ocho Walk Of Fame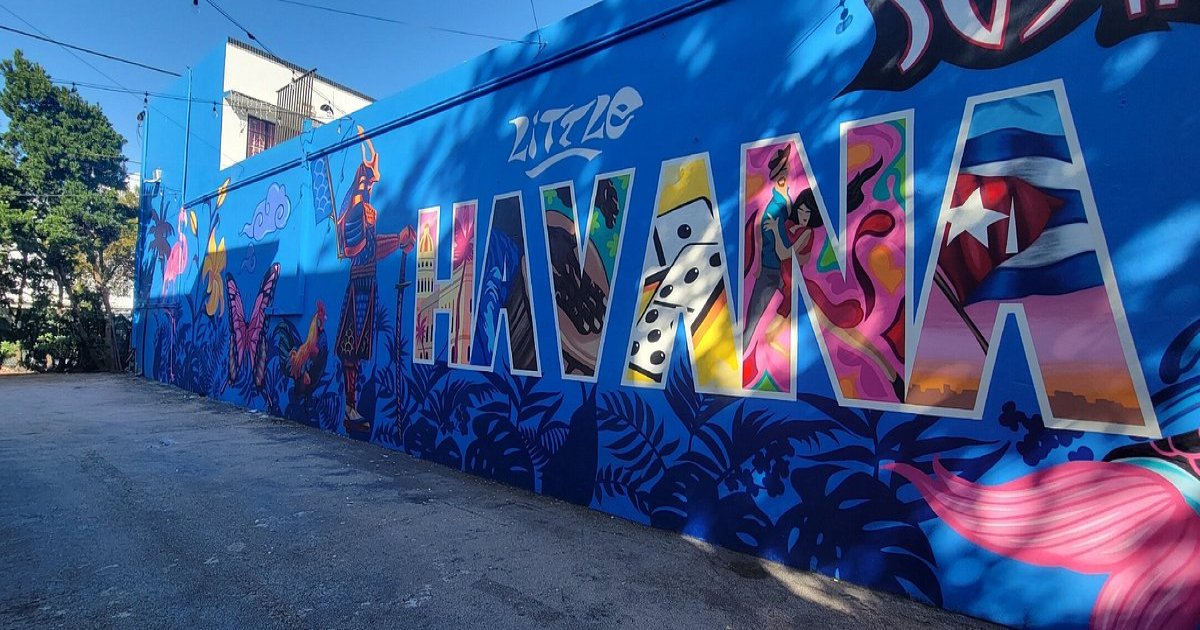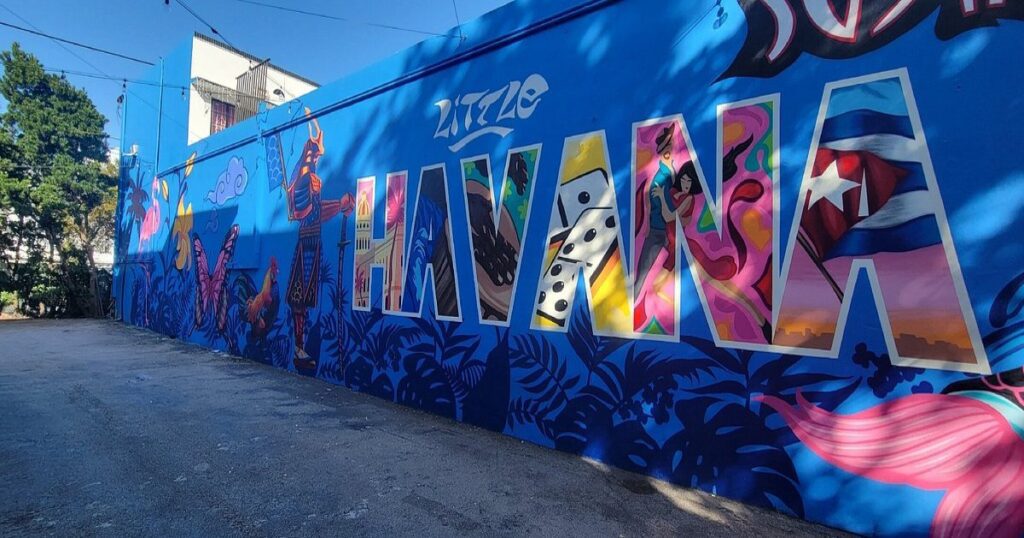 Ideally situated in the lively Little Havana district of Miami. The renowned section of SW 8th Street is covered with stars in honor of notable people. The stars on the Calle Ocho Walk of Fame represent the many artists, musicians, actors, and community leaders who have helped to shape the city's history and culture. Walking along this lively street will transport you to Latin America, with its vibrant culture and colorful architecture.
The Walk of Fame is a symbol of how this city was molded by its residents' willingness to speak their minds and follow their goals. The heart of Little Havana is where the Calle Ocho Walk of Fame is located so that tourists can get a true feel for the vibrant culture of the area. Past the stars on the pavement, you'll see colorful murals, lively café music, and the tantalizing scent of authentic Cuban food. If you're looking for a taste of Latin American culture and a feeling of freedom, go no farther than this section of SW 8th Street.
Little Havana is known for its liberating vibe, and the Walk of Fame's location reflects this by allowing visitors to partake in the neighborhood's celebration of life, art, and the pursuit of happiness.
The Induction process
Public nominations are required for the Cuban-American cultural distinction, the Walk of Fame, to ensure that the honor recognizes a wide range of influential members of the community. By participating in this process, citizens have a say in who receives recognition for their contributions to Cuban-American arts, business, and culture.
The community's principles of openness and democracy are reflected in the Calle Ocho Walk of Fame via its open nomination procedure. The Calle Ocho Foundation is responsible for overseeing the selection of Hall of Fame inductees via rigorous consideration of each nominee. The candidates are evaluated based on their services to the community as well as their effect on Cuban-American culture. It is an exhaustive procedure designed to identify actual game-changers.
The foundation's commitment to preserving Cuban American culture guarantees that the Walk of Fame will stand as a lasting symbol of the perseverance, innovation, and zeal of its people. An honoree's induction into the Calle Ocho Walk of Fame symbolizes more than just personal success; it also honors the community spirit that has helped form the Cuban-American identity.
The Stars Featured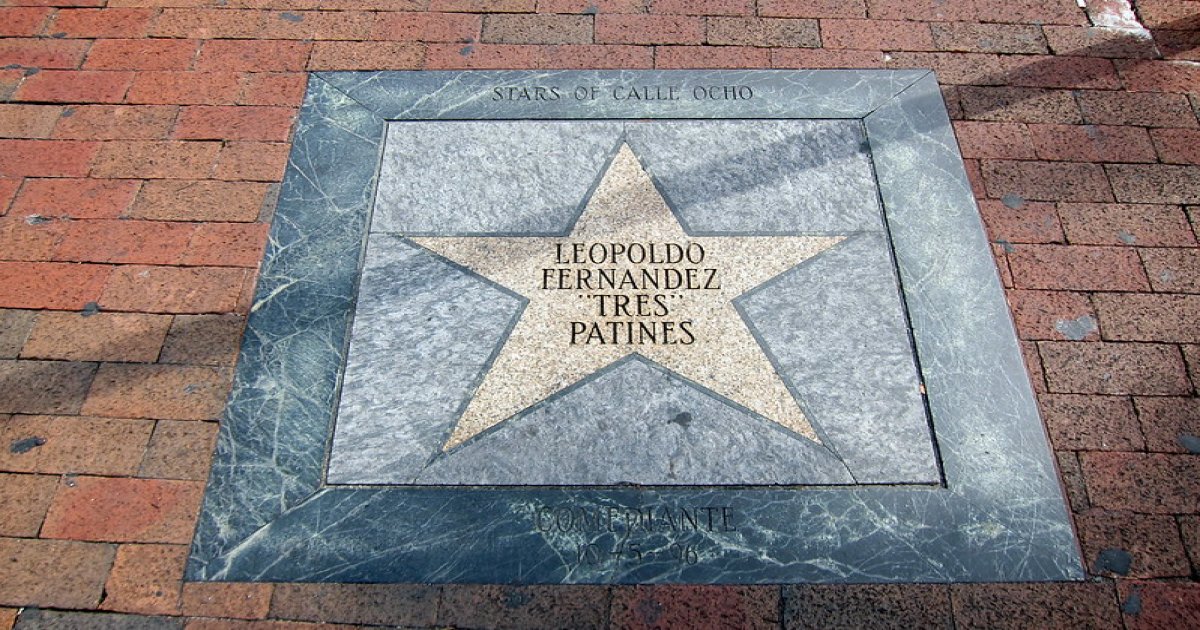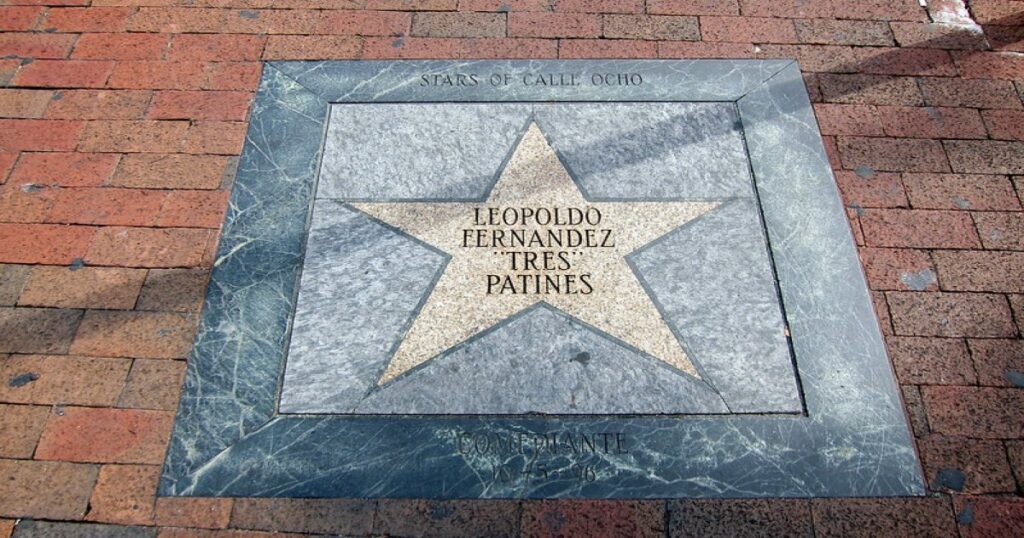 Discover the fascinating tales of Cuban-American legends as you stroll the streets of Miami's Cuban Quarter. Famous stars made of terrazzo are placed on the pavement of Calle Ocho as part of the Walk of Fame, which honors the many extraordinary people who have made major contributions to society throughout the years. These luminaries, who are named, pictured, and briefly profiled, pay homage to the Cuban-American community's enduring cultural traditions and pioneering spirit.
The stories of those who have broken barriers and pushed limits are told with every star you pass on the Walk of Fame. The celebrities of Calle Ocho showcase the wide spectrum of ability and success within the Cuban-American community, from famous singers and actresses to respected politicians and sports. These legends have not only made significant contributions to their industries but have also become inspirational figures. You can't help but be inspired by the stories of those who earned these stars when you read about their unyielding commitment and tenacity.
Cuban-American icons who have made an everlasting effect on history are commemorated with stars on the Calle Ocho Walk of Fame. They show that the human spirit is resilient and can overcome incredible odds. So, take in the exciting atmosphere of this famous street, and let the lives of these stars spark a fire in your heart for independence and success that will propel you to forge your own route to greatness.
The Events
As you wander the colorful streets of Miami's Cuban district, you'll find yourself in the middle of a frenzy of thrilling activities that bring the neighborhood together and honor Cuban culture. The Calle Ocho Festival is an annual street festival that attracts a large crowd and is a highlight of the Calle Ocho Walk of Fame.
Live music, dancing contests, traditional food booths, and vibrant parades are just some of the highlights of this event that celebrates Miami's Latin culture. You can't help but have fun as you join the throng in dancing to the infectious beats of Salsa, merengue, and reggaeton. This is a once-in-a-lifetime opportunity to immerse yourself in the thriving Cuban culture.
The annual Calle Ocho Walk of Fame Christmas Parade is another must-see event. Beautifully adorned floats, marching bands, and jolly entertainers bring Christmas joy to the streets of Miami during this parade. You will feel happy and energized as you watch the procession. Everyone gets together to celebrate Christmas in their own special manner, including both modern Christmas traditions and age-old Cuban rites. There is joy, happiness, and a feeling of liberation in the air as friends and family gather to enjoy the holiday season.
The Calle Ocho Festival and the Calle Ocho Christmas Parade both radiate a lively spirit and a strong feeling of community that is sure to enchant any visitor. These gatherings are about more than simply having fun; they're also about valuing individual expression and honoring one's cultural roots. As you enter the thronging streets of Calle Ocho, you can expect to get caught up in the infectious energy and the celebration of freedom.
Conclusion
Now you know the basics of the Walk of Fame on Calle Ocho. It's an exhibition space dedicated to highlighting the achievements of notable Latinos throughout history.
Its central location in Miami's Little Havana makes it a symbol of the district's colorful history and lively culture. Events organized throughout the year bring people from every aspect of life together to celebrate these incredible accomplishments, and the induction process makes sure that only the most worthy persons are recognized with a star.
Everyone, from longtime residents to first-time visitors, should take a walk along the Calle Ocho Walk of Fame and learn about the fascinating lives and legacies of the people who have made this street famous. This renowned promenade is lined with celebrities, so why not take a stroll and draw some motivation from them?
Read also: Celebrity House Tours In The United States.