Do you want to escape to a tropical paradise where the warm sun touches your skin and the soft waves whisper secrets in your ear? If you're looking for an island in Thailand that can help you unwind, go no further than Koh Lanta Island.
If you're prepared to break free from the confines of daily life and go on a voyage of self-discovery, travel to Thailand's Koh Lanta Island. Allow the natural beauty of the island, warm welcome, and feeling of freedom to wash over you, and prepare to make experiences that will last long after you've left this tropical paradise.
About Koh Lanta Island In Thailand
If you want to escape to a peaceful Thai island paradise, go no further than Koh Lanta. It's where you'll find beautiful beaches, breathtaking diving sites, and a tranquil national park.
This hidden treasure off the coast of Krabi is ideal for anyone looking for a less crowded alternative to Koh Phi Phi. Koh Lanta has a unique feeling of independence and tranquillity that is difficult to discover anywhere.
Koh Lanta will transport you to another world with its white sand beaches, crystal clear waters, and lush flora. Imagine waking up to the calm sound of waves breaking on the coast. Long strolls on the beach are possible with no one else in sight. You can also discover the diverse aquatic life under the surface.
With its fantastic diving locations and spectacular coral reefs, Koh Lanta is a diver's paradise. A visit to the lovely national park is a necessity for everybody who enjoys nature. Hiking in beautiful woodlands allows you to see unique species.
And if it's leisure you're looking for, there's no better place to do it than on the island's pristine beaches. You may relax in the sun and let your problems go away.
How To Get To Koh Lanta Island?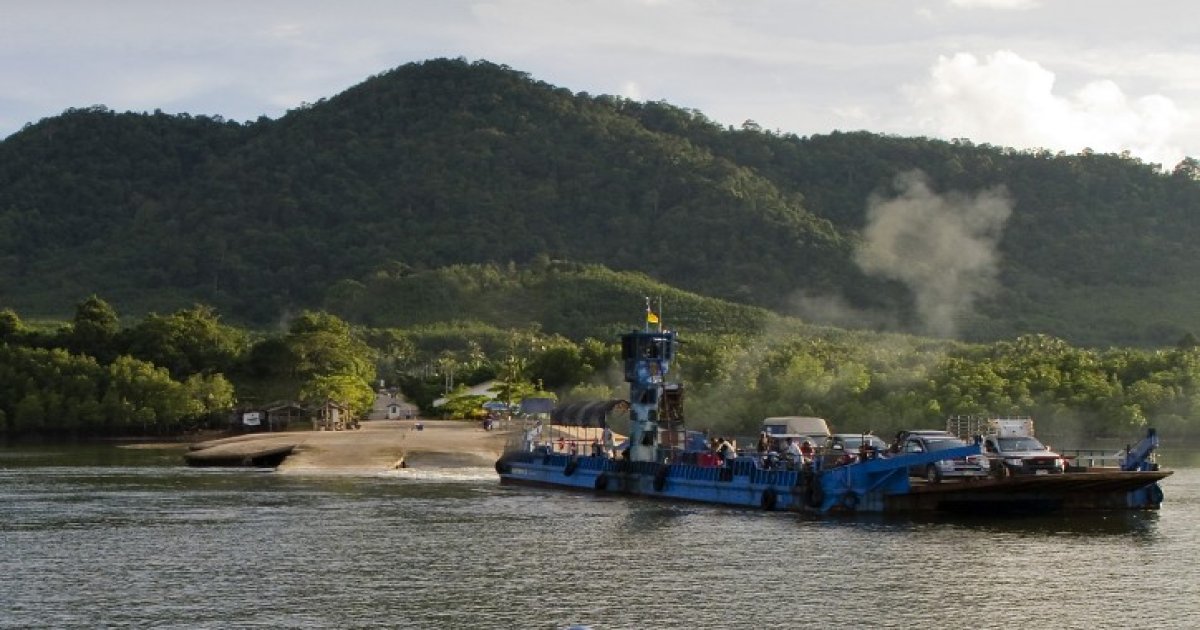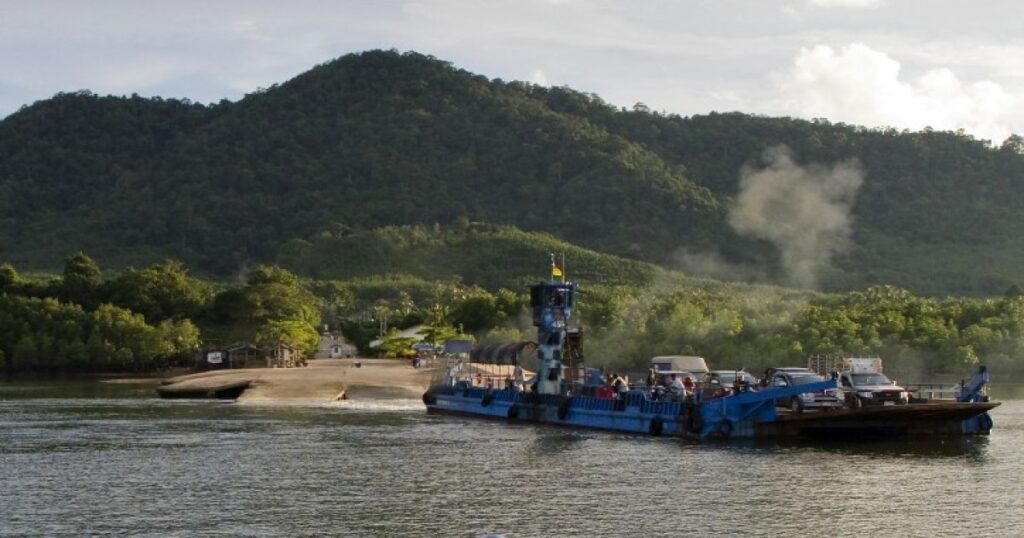 If you're traveling to Koh Lanta from Krabi Town or Ao Nang, using the ferry or a minivan will provide a relaxing and picturesque ride.
Those who choose the ferry ride will get to see the Andaman Sea's beautiful scenery on the way to the island. During the peak season, ferries leave Krabi Pier for Koh Lanta every day. The trip takes around 2 hours. The pier is 4 kilometers from Krabi Town, so you'll want to make sure your boat ticket covers transportation there.
A minivan, on the other hand, will get you where you're going a little bit quicker. The journey is mostly driven, with a brief boat crossing included. From Krabi Town, the trip should take around 3 hours; from Ao Nang, it will take a little longer. But remember that other cars need to make the trip, so there may be a delay in the ferry queue.
The minivan will drop you off right at your hotel in Koh Lanta, so you won't have to worry about transportation. So, whether you take the boat or the minivan, take it easy and enjoy the pleasure of traveling to beautiful Koh Lanta with no worries.
Where To Stay On Koh Lanta Island?
Staying in one of Koh Lanta's magnificent resorts or beachfront villas is a great way to live it up in style. Take pleasure in the independence of waking up to breathtaking ocean views, with the beach conveniently located right outside your door. The following hotels in Koh Lanta come highly recommended:
Affordable Hotels
Long Beach Chalet – SHA Extra Plus: Offering both beachfront and inland lodgings in Thai-style bungalows and chalets on stilts, Long Beach Chalet caters to a variety of traveler needs. This garden hotel offers a free shuttle to and from Saladan Pier, as well as a restaurant and WiFi.
Lanta Fa Rung Beach Resort: This place has charming bungalows with gardens and sea views, and it is conveniently located on Klong Klong Beach. Motorcycles may be rented, and there's a restaurant and a massage service available for use during visitors' stays. All guests have access to the hotel's free WiFi network.
Luxury Hotels
Lanta Casa Blanca: This is a 4-star hotel in Koh Lanta that has a beachside location, an outdoor pool, a gym, and a garden. It has complimentary WiFi, as well as a bar and a dining area. Guests can make use of the property's tour assistance, concierge services, and room service.
The Lazy Lodge: It is a 4-star hotel on Ko Lanta's coastline that also has a garden, restaurant, and bar. This brand-new 2019 establishment is conveniently located at a short distance from both Klong Khong Beach and Secret Beach. The hotel offers free WiFi in all areas, a tour desk, and a shuttle service to the airport.
You can look for more options here on Booking.
What To Do In Koh Lanta Island?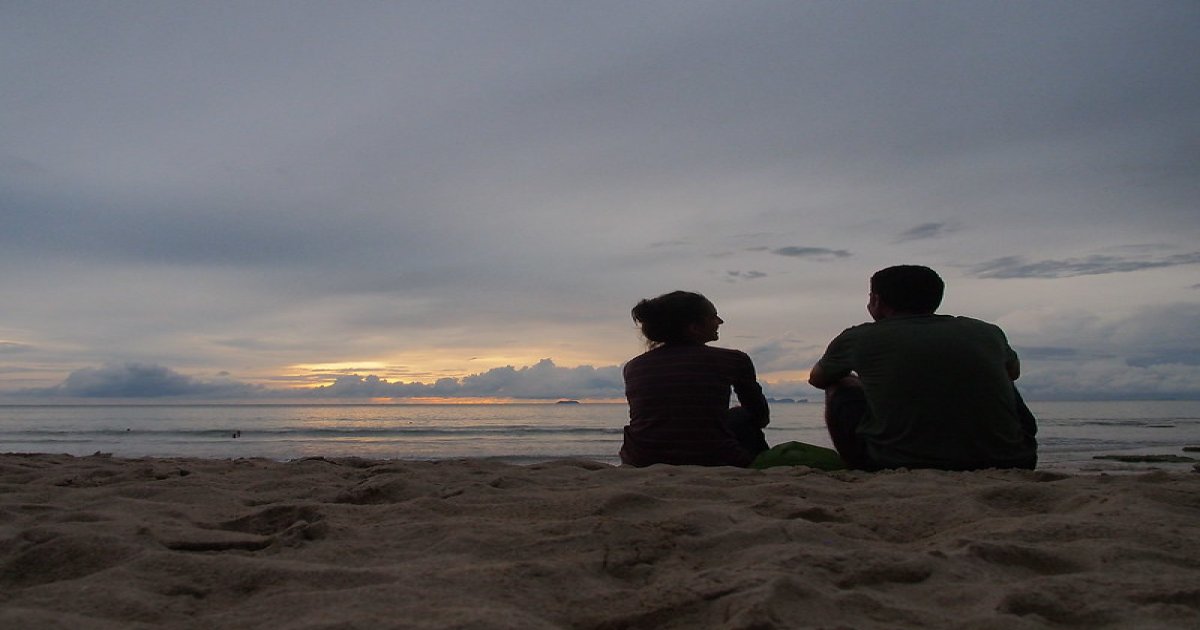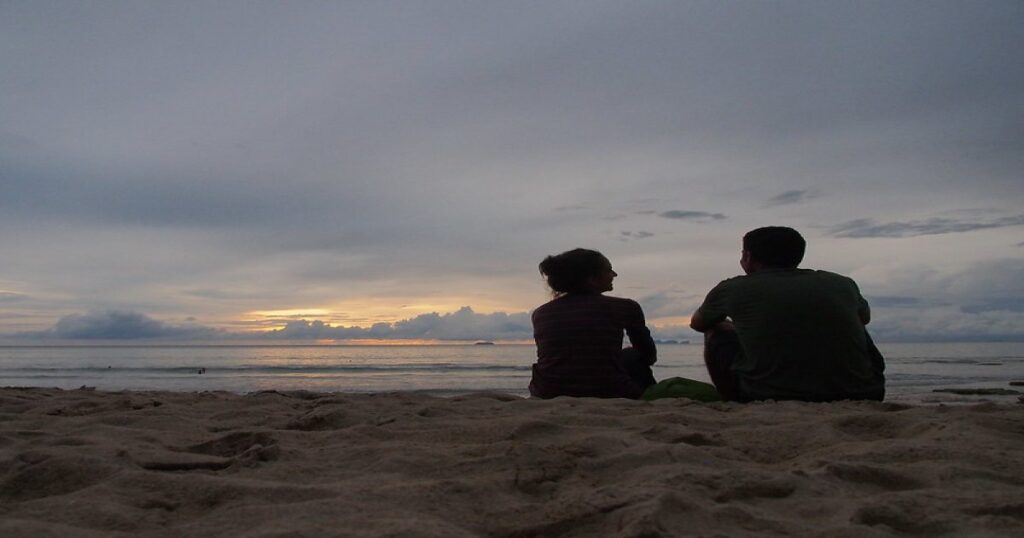 Koh Lanta Island is home to some of the world's most stunning beaches, making it an ideal vacation destination. It is the ideal area to relax and enjoy the sun due to its beautiful sandy beaches and pristine waterways.
Those interested in nature should not miss Koh Lanta National Park. The park has an emerald lake, hiking trails to breathtaking vistas, and a verdant forest for you to explore.
Lanta Animal Welfare, a non-profit organization committed to adopting and caring for stray animals on the island, is also a must-see for those who love animals.
And if you want to soak up some history, a visit to Lanta Old Town is a must. This picturesque harbor is home to several unique stores and eateries serving fresh seafood.
Relax On The Beach
Relaxing in the warm rays of the sun on one of Koh Lanta's picture-perfect beaches is a great way to take in the island's natural splendor.
There are many different beaches to pick from, so it should be easy to locate one where you can kick back, relax, and forget about your troubles.
Get yourself to Bamboo Beach if you're in need of some peace and quiet. This undiscovered treasure may be found in the island's southern region, far from the madding hordes.
The stunning sunsets at Khlong Khong Beach are not to be missed by anybody. This beach has a lively ambiance with a great variety of beachside restaurants and bars. As the sun slowly dips below the horizon, you may relax with a tasty beverage in hand and take in the gorgeous scenery.
You can afford to drink more often without going into debt thanks to happy hour specials. Khlong Khong Beach's easygoing atmosphere and the stunning hues of the sunset make for a memorable and calming day.
Visit The National Park
After basking in the sun and lounging on the beach for a while, it's time to discover Koh Lanta's crown jewel: the national park.
Get away from it all and take a trip through unspoiled wilderness, where you can experience true independence. Traveling to the island's southernmost point, you'll reach Koh Lanta National Park, an undiscovered haven where you can get away from it all in peace and quiet.
The park's clean coastline and green woodland are beautiful to look at, and if you explore farther, you might come across some cheeky monkeys. The view from the top of the lighthouse is beautiful and well worth the climb. Picturesque views of the ocean and the beautiful woodland can be seen from here.
The path has many challenging steps, so be ready for an exercise in perseverance. If you want to get away from the throng and enjoy the stunning natural scenery of Koh Lanta, the 200 baht (5.8 USD/5.2 EUR) admission charge is a little thing to pay.
Visit Lanta Animal Welfare
The wonderful connection between people and animals at Lanta Animal Welfare will move your soul and motivate you to make a difference.
Homeless, ill, and wounded animals may find sanctuary at the facility, where they are treated with compassion and given a second chance at life.
If you have a soft spot in your heart for animals, you won't want to miss the chance to get up close and personal with some stunning specimens on one of the free tours. If you're in the mood, you can even take one of the dogs on a stroll!
Since 2005, Lanta Animal Welfare has done incredible work, helping more than 15 thousand animals. Their commitment and enthusiasm are inspiring.
If you're on a flight back to your country from Thailand, you could even have the opportunity to assist by bringing one of the creatures along. The greatest part is that they perform all the jobs without charging you a dime.
They would still be grateful for any help you can provide them, even if it isn't monetary. Whatever you can do to assist, whether it's donating money or sponsoring an animal, will make a difference.
Why not go to Lanta Animal Welfare and help some animals in need while having some fun?
Explore Lanta Old Town
You'll feel like you've stepped back in time as you explore Lanta Old Town, with its picturesque wooden buildings on stilts and stunning views of the neighboring islands.
The town looks and feels like it hasn't changed much in decades, and that gives visitors an insight into the local way of life. Picturesque wooden homes perched on stilts above the glistening lake, provide an idyllic scene along the shoreline.
You can take a piece of this picture-perfect island paradise with you by purchasing a souvenir at one of the many stores along the streets.
Just by taking a stroll around Lanta Old Town and taking in the sights of the surrounding islands, you could imagine yourself being whisked away to a place where freedom is king.
Where To Eat?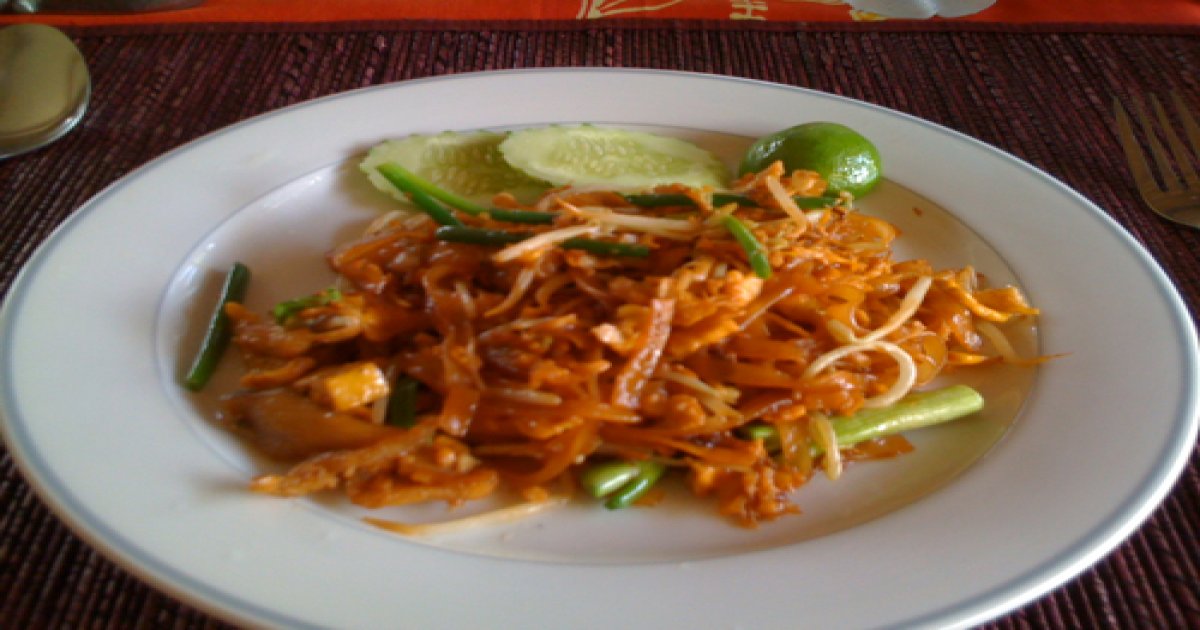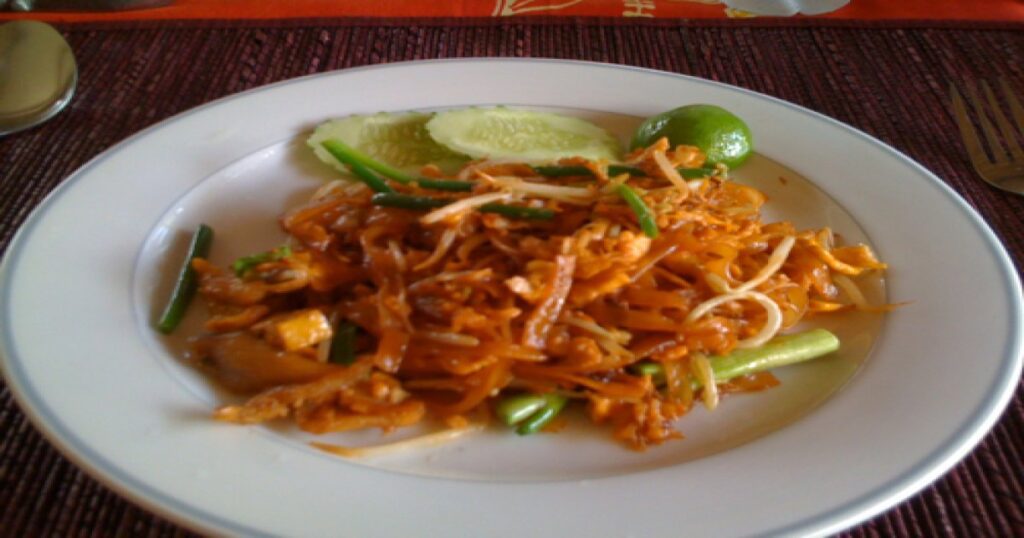 Need a spot to satiate your appetite when visiting Thailand's Koh Lanta Island? I'm going to tell you about some fantastic restaurants.
Friends House has some of the best Thai curries in town. The green and red curries, together with some fresh naan bread. If you want more options, don't fret! There are many additional options on the menu at Friends House, and for just 40 baht, you may have a delicious fruit shake. If you're on a tight budget yet want to eat well, this is the place to go.
On the other hand, Three Sisters Restaurant is an excellent alternative if you're looking for a quick and cheap meal near Khlong Khong Beach. You can eat well at a low price (beginning at 60 baht) at this restaurant. If you're wanting Thai cuisine, they provide a decent assortment that's likely to hit the spot. The genuine Pad Thai and the delicious curry at Three Sisters Restaurant will satisfy any need.
Don't worry about spending a fortune to enjoy Koh Lanta Island's delectable cuisine. You should be able to eat delicious cuisine without having to worry about money.
Koh Lanta Travel Tips
To make the most of your stay in the tropical paradise of Koh Lanta, be sure to read up on this useful travel advice before you go.
If you want to avoid crowds, the best time to visit Koh Lanta is between the middle of November and the middle of April. There are less clouds and more sunshine at this time of year. You must visit Koh Lanta to see its stunning beaches and pristine seas.
Having a well-thought-out budget is another essential piece of advice. You can get by on a daily budget of $50 on the island of Koh Lanta, and this includes lodging, meals, and transportation. As a result, you won't have to worry about becoming bankrupt while taking advantage of all the island's fantastic attractions.
Spend as much or as little as you choose on thrilling water sports, enjoying the lively markets, and indulging in the great local food. Feel free to enjoy your time in this tropical paradise without worrying about your wallet when visiting Koh Lanta.
Conclusion
In conclusion, a trip to Thailand's Koh Lanta Island would be an amazing experience. You will have a wonderful time visiting this tropical paradise because of its beautiful beaches, calm seas, and easygoing vibe.
Koh Lanta is a great place to visit whether you want to unwind on the beach, do snorkeling or scuba diving, or learn about the local culture.
Preparation is the key to making the most of your vacation. Pick your preferred mode of transportation to the island and book your lodgings in advance to save money.
Finally, remember to bring your sunscreen, beach towel, and sense of adventure. The island of Koh Lanta is just waiting to be discovered, and once you do, you won't be able to resist its allure.
Read also: Mae Kampong In Thailand, The Ultimate Travel Guide.