Dear traveler, by now we know very well what your first resolution on your list is: "travel more." We are here precisely to inspire you and tell you the things to see in Zagreb, a city that is off the usual tourist routes, but worth a visit!
Well yes, the capital of Croatia is a really beautiful city and I feel like saying that it is one of those European capitals 'underrated' by tourists. And that somehow makes it even more interesting, don't you think? Zagreb is a city full of history and culture: starting from the Sabor, the parliament, to St. Mark's Church, Crkva Sv Marka. You'll be amazed to visit the Mirogoj cemetery and be amazed at the beautiful Ban Josip Jelačić Square.
There are so many things to see in Zagreb and we won't leave out a single one, don't worry. However, you should know that even around the capital there are places that deserve a pit stop during your vacation. I'm talking about Dubrovnik, the so-called "Pearl of the Atlantic," famous for its beautiful beaches; or Split, Croatia's second-largest city, world-renowned for Diocletian's Palace, a UNESCO site.
But it doesn't end there. Sea lover, don't leave me behind. Read on because you will of course find some tips ance on the beaches and sea of Croatia. Did you know that there are about a thousand islands you can explore?
Are you ready to find out what are the top things to see in Zagreb?
Top Zagreb tours 20% off
Sabor, the parliament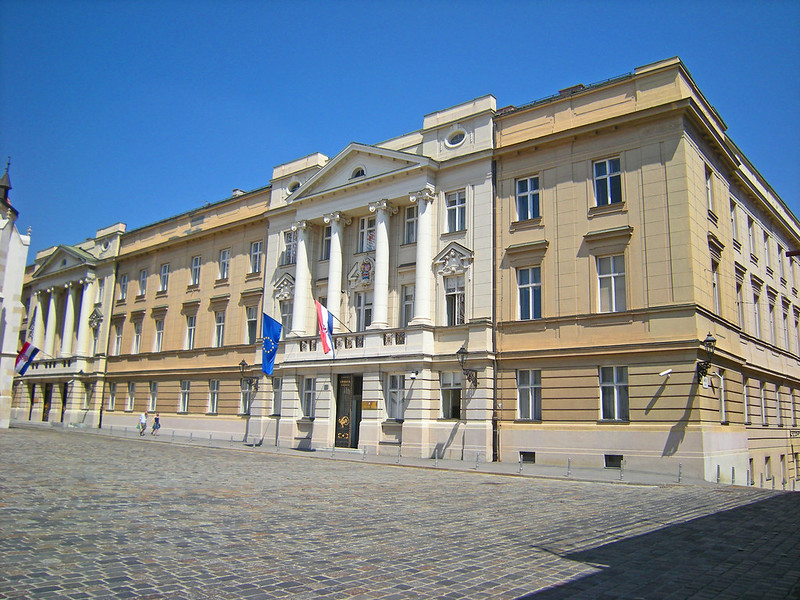 There are buildings that, besides being artistic masterpieces, are real landmarks in the history of a country. Such is the case with the Sabor, the Croatian parliament. This building, in historicist style with neoclassical features, was built between 1908 and 1910. But what makes it special for the country's history happened on October 29, 1918. Indeed, from its very balcony, overlooking St. Markus Square, secession from the long rule of the Austro-Hungarian Empire was proclaimed.
A place full of history but we have only begun to tell you what things to see in Zagreb, so let's continue!
Read also: Hot Air Balloon Cappadocia: Is it even worth it
Museum of Interrupted Relationships
No, this is not a museum where you can read excerpts from international treaties. This is the place where broken loves (good or bad) are celebrated. The Museum of Broken Relationships is one of the strangest things to see in Zagreb.
If you are single on Valentine's Day and feel you are the only one unlucky in love, then visit this museum. It is a collection of personal items from a film producer and a sculptor who, once their love affair ended, decided to make a collection. Beginning by collecting items from their friends and acquaintances, eventually, the mementos of the former relationships became numerous and, over time, helped enlarge the collection.
Here you will find letters, cards, photos, and really strange objects, but also videos, and recordings, and you will have the opportunity to enter a sort of confessional and record your testimony of a love that has ended. As beautiful as it is absurd, don't you think?
The Christmas Market
If you'll be in Zagreb during the Christmas season (it's never too early to think about Christmas) among the things to see, you can't miss the famous themed market.
The event is called "Advent Zagreb" and, as the name implies, runs from late November until the first week of January. Many streets in the Old Town are involved, between Upper and Lower Town: in Ban Josip Jelačić Square you can admire a beautiful Christmas tree, but the stalls are all concentrated in the pedestrian area of Europa Square and Zrinjevac Park.
The Christmas atmosphere created in Zagreb, a historic and beautiful city, will be unforgettable. Mark it down now for next Christmas, don't be a Grinch.
Read also: What to see in Petra
Lotrscak Tower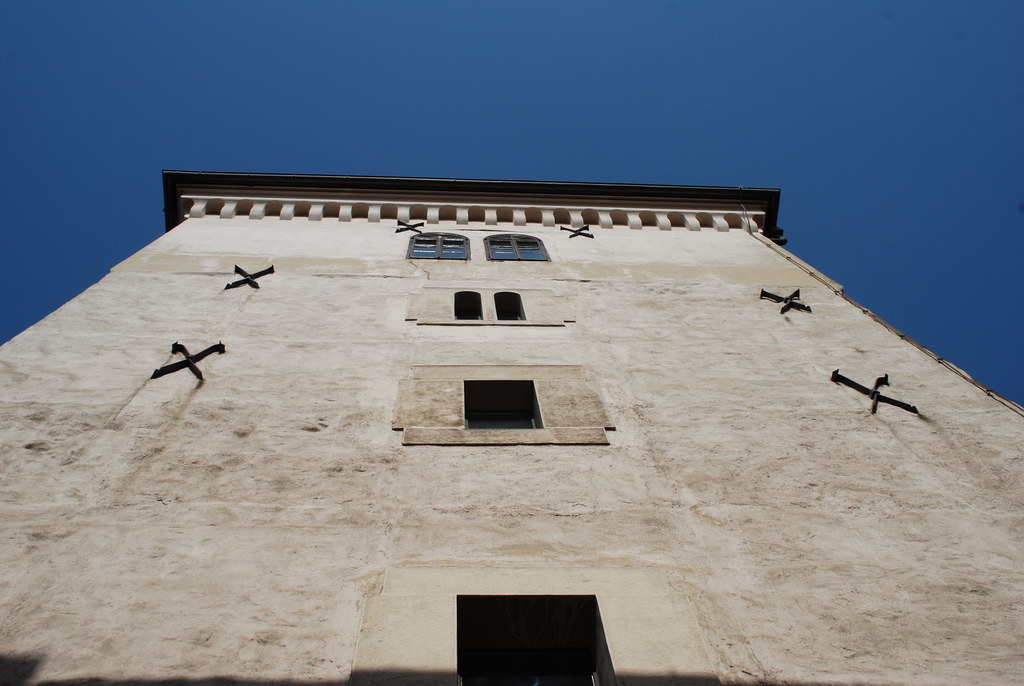 A 360-degree view of the capital: is simply one of the things to see in Zagreb. To do so simply climb the Lotrscak Tower. It is one of the symbols of the city and was once the most important point of defense in Zagreb. The tower stands in the old city, Gornji grad, and derives its name from the Latin word "Latruncolorum." In fact, it is said that the Sia bell, called "of thieves," rang every night to warn of the closing of the city gates, precisely to prevent thieves from entering.
Since 1877, a cannon salvo has been fired from the tower every day at 12 noon. This tradition derives from a legend that a cannon shot killed the Pasha, just a moment before the Ottoman army attacked Zagreb.
Ban Josip Jelačić Square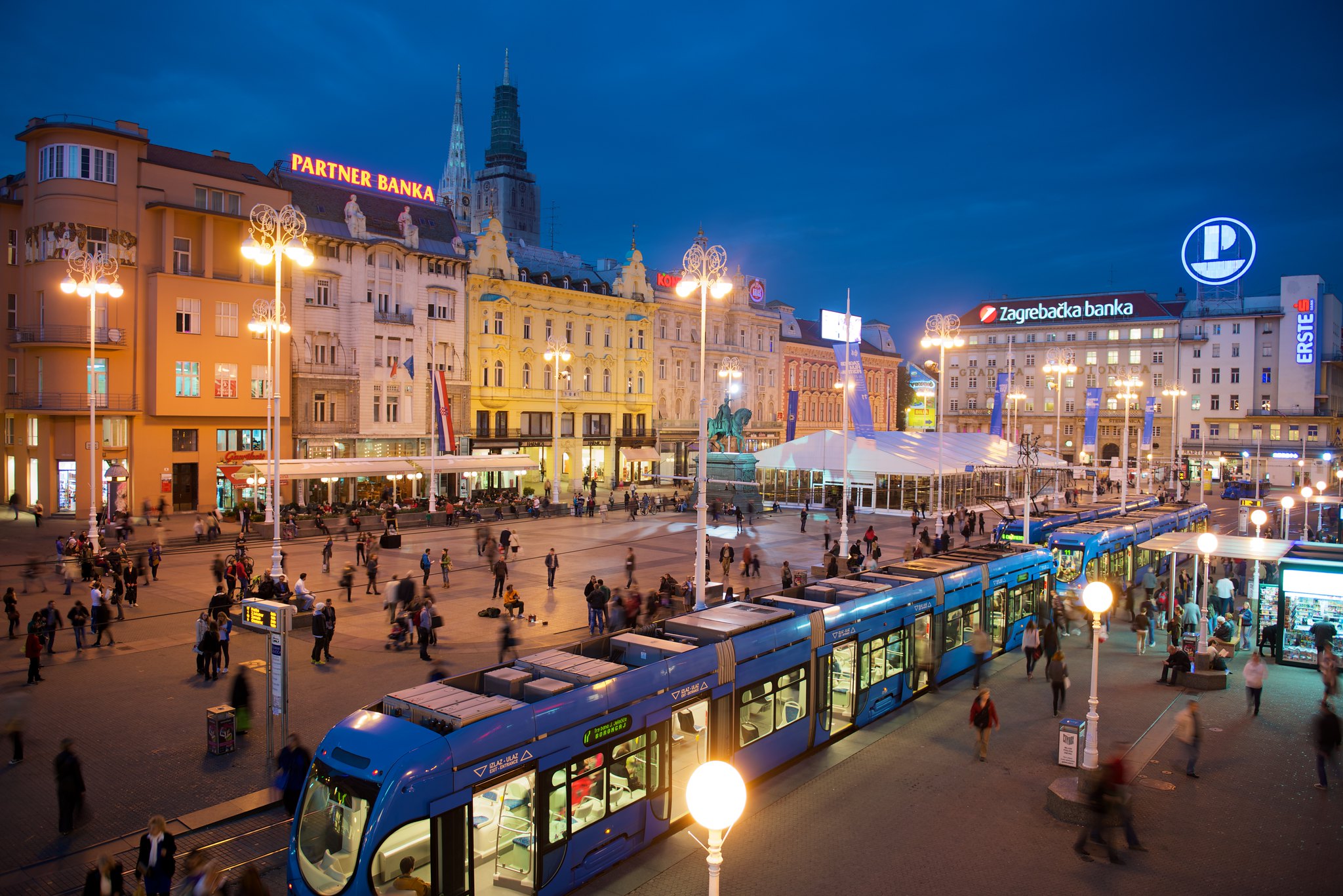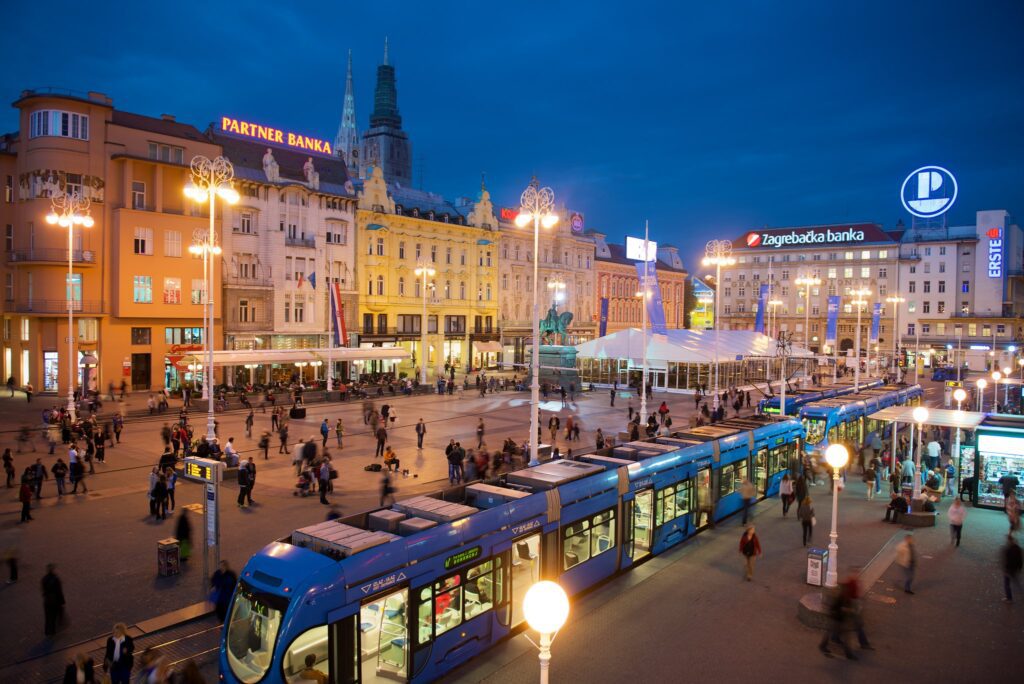 Every city has a place that serves as a meeting point for those who live there, where there is always movement at all hours of the day and night. This place for Zagreb is precisely Ban Josip Jelačić Square.
This square is the beating heart of the capital and is located in the Lower Town, Donji Grad. The fact that it is all pedestrianized makes it even more beautiful, as people gather here in total relaxation to shop or simply to have a cup of coffee together.
The square is named after the statue in the center, which depicts Josip Jelačić on horseback. This is a governor who led Croatian troops against Hungary in 1800, becoming a symbol throughout the country.
Read also: Edinburgh, what to see in the Scottish capital
Dolac market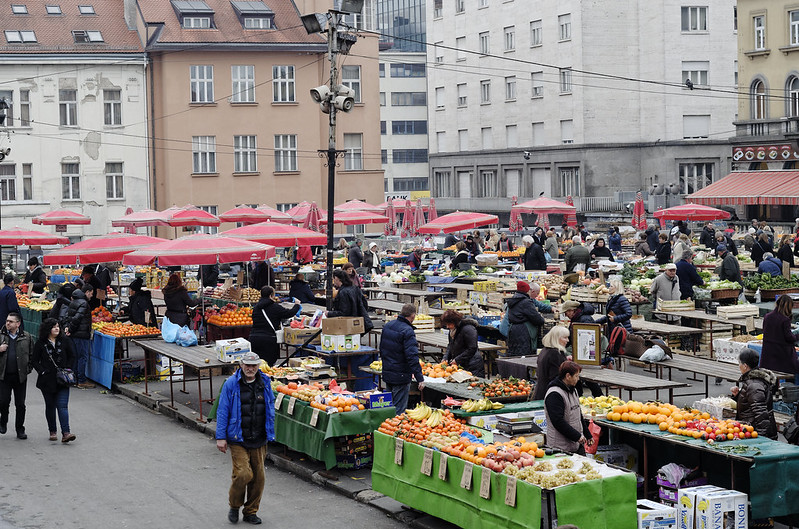 A square full of red umbrellas with white stripes: no it is not a flash mob but the Dolac market. We move only about ten meters from Ban Jelačić Square and believe me when I tell you that this market is one of the things to see in Zagreb.
Since the 1930s, the Dolac market has been the center of Zagreb's commerce, gathering artisans and farmers from neighboring countries every day. Each, with their own stall sheltered by the red umbrella, provides their wares. Here you will find objects carved from wood, as well as fruits and vegetables from the neighboring countryside, toys, kitchen utensils, and much more!
Crkva sv Marka, the Church of St. Mark
It sounds like a tongue twister, but it is the name of a church, one of the symbols of Zagreb moreover!
St. Mark's Church is located in the same square as the Sabor, the Parliament, and dates back to the 13th century. St. Mark's is a late Gothic church with a nave and two aisles, interspersed with large round columns supporting ribbed vaults.
On the south side of the church is a wonderful Romanesque window, while the carved portal is decorated with 15 figures placed in as many niches. In short, an artistic masterpiece. What makes St. Mark's Church famous, however, is its beautiful roof, built in 1880. Numerous glazed tiles decorate the roof with their white, red, and light blue colors, creating the emblem of Zagreb on one side, and the coats of arms of Croatia, Dalmatia, and Slovenia on the other side. One of the things to see in Zagreb.
Mirogoj Cemetery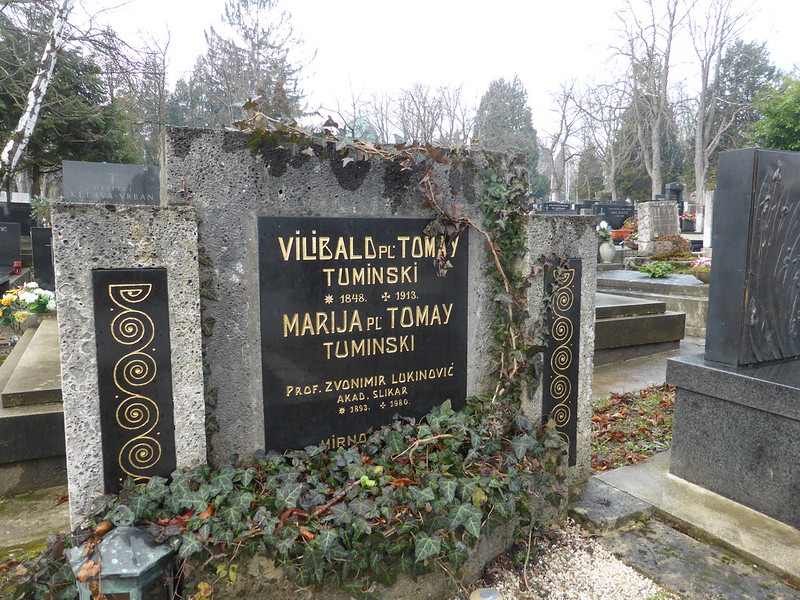 Who says that only Wednesday Addams likes to walk in cemeteries? I absolutely recommend that you visit the Mirogoj Cemetery in Zagreb and I assure you that there is nothing creepy about it.
Besides the fact that inside it are the graves of so many famous people belonging to various ethnic groups, what drives many tourists to visit the cemetery is its architectural structure. Mirogoj was in fact designed by German architect Herman Bollè, who conceived a truly majestic complex framed by an enclosure of monumental arcades. The neo-Renaissance style is seen in the symmetry and the use of light and shadow to create balance and clear perspectives.
The best time to visit the museum, which is full of niches, statues, and decorations, is undoubtedly in spring when the vegetation is lush and makes the avenues as beautiful as those of a real garden. In short, one of the things to see in Zagreb.
Mimara Museum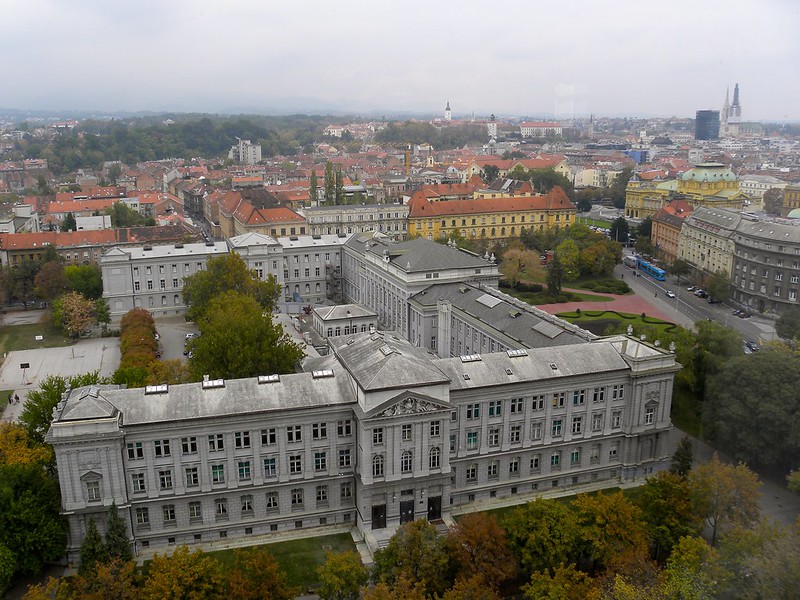 Can you imagine if your high school became a museum? Such is the case with Mimara, now one of Zagreb's most important museums, but once a simple nineteenth-century building that housed thousands of students until 1980.
The transformation to a museum was due to Wiltrud and Ante Topic Mimara, who donated their private collection to museums in Belgrade and Zagreb. The Mimara museum today houses 3,750 works ranging from Byzantine art to Impressionist paintings, but also paintings by really important artists such as Caravaggio, Renoir, Raphael, and Da Vinci.
A curiosity: many paintings have puzzled art critics, who claim they may be fakes! It is worth visiting the museum if only to see for yourself whether they really are!
Medvedgrad Castle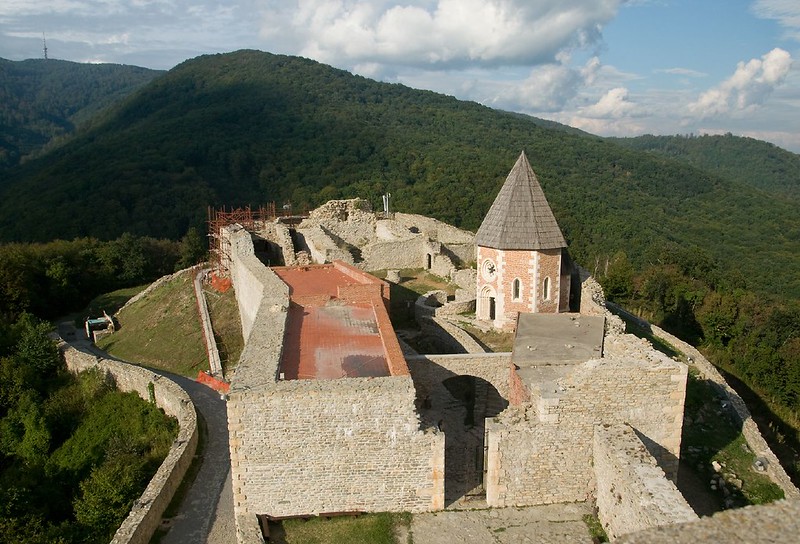 Among the things to see in Zagreb is the Medvedgrad Fortress on Mount Medvednica. The castle was built between 1249 and 1254 to defend the city from Tatar invasions but later became a strategic point because of its location on the western border, including during the Austro-Hungarian period.
The strong earthquake of 1590 greatly damaged the structure of the castle, which has been restored since 1979. The most valuable building in the entire complex is undoubtedly the Chapel of Saints Philip and James: its octagonal shape, cornerstones, frescoes, and rose windows make it spectacular to this day.
Kaptol Square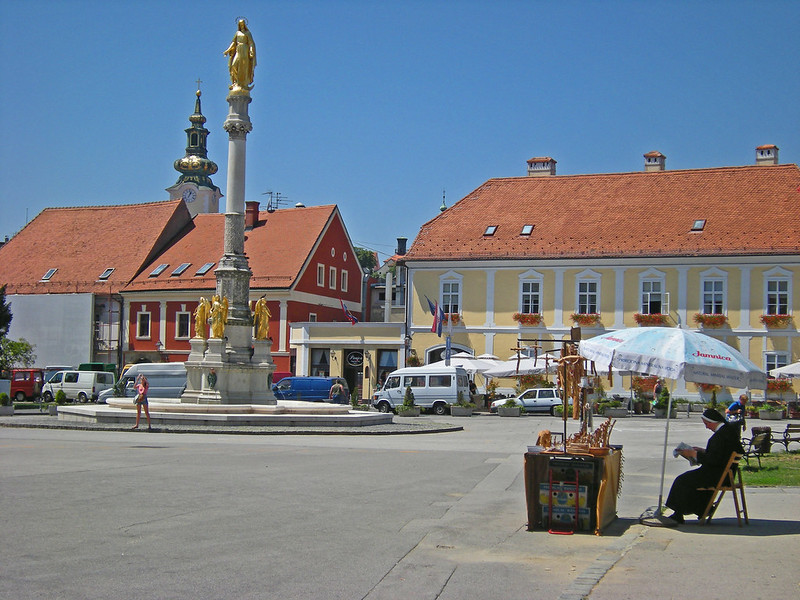 Among the many things to see in Zagreb, we cannot fail to mention Kaptol Square, which is located right in the center of the Upper Town.
The square is famous for the large statue that dominates it depicting Mary and 4 golden angels at the base. The importance of this square is also due to the buildings on it: wonderful palaces with classical architecture dating back to the Middle Ages, but also the extraordinary Cathedral of the Assumption of the Blessed Virgin Mary and the Bishop's Palace.
What to see around Zagreb
After you have figured out what things to see in Zagreb, if your trip permits, you can indulge in visiting the capital's surroundings.
Dubrovnik. The so-called "Dubrovnik of Dalmatia" is a city that will stay with you because of the white color of the stone from which the buildings and palaces are made. The walls surrounding the city give it a unique character, so much so that together with the forts and ramparts, they were the set of the famous TV series "The Throne of Swords"!
Split. A dreamy blue sea and much more: this city is famous for its beautiful Diocletian Palace, declared a UNESCO World Heritage Site, which will leave you breathless. Every building in the complex is indeed extraordinary and rich in monuments and decorations.
Plitvice Lakes National Park. Have you ever thought about how much nature there is in Croatia? Well, this National Park, which became a UNESCO World Heritage Site in 1979, covers almost 300 square meters; a huge area where you can hike in the mountains and visit the lake complex consisting of 16 lakes and a myriad of other smaller bodies of water, all arranged in cascades.
Makarska. As much as 50 kilometers of coastline lies at the foot of steep mountain ranges: a paradise for sunbathers but also for those who enjoy walking in nature. In fact, one can enjoy many spectacular treks or even sports such as climbing, paragliding, windsurfing, and diving.
The sea of Croatia
The island of Hvar. One of the most beautiful in all of Croatia that has been inhabited since prehistoric times. Hvar has seen successive dominations and has thus become a place rich in beauty, art, and culture. After visiting the towns, enjoy the sun at the most beautiful beaches: Pokoni Dol, Mekicevica Beach, and Boni beach.
Pakleni Islands. The Maldives of Croatia: an archipelago of 21 islands and islets at your disposal. We have only one piece of advice to give you: rent a boat and sail! Each island is a spectacle of nature that will leave you breathless.
Punta Rata beach. This beach is located in the southwestern part of Croatia and has won many awards for its cleanliness and beauty. As many as 6 kilometers of fine pebbles with a refreshing pine forest and clear water: a paradise in short.
Croatia is a country full of surprises and if you had never considered going there, I hope this article has convinced you. A beautiful sea, which has nothing to envy farther away locations, unconditional nature, and a lot of history and culture. There are many things to see in Zagreb, and you can plan a trip of a few days and visit only the capital, or perhaps stay for a week and visit the beautiful cities in its surroundings.